MEAN Development Services
Empower the next generation of enterprise-class web ecosystems to become efficient, scalable,
robust, and swift by leveraging MEAN stack's dynamic JavaScript technologies.
Delivering feature-rich web solutions for different business verticals, we leverage MEAN stack's MVC architecture. Our proven expertise in working with MongoDB, Express.js, AngularJS, and Node.js has enabled us to deliver the most complex web projects ranging from interactive web portals and immersive apps to swift and scalable APIs.
Developing the most optimized enterprise-grade applications, our MEAN stack developers use the framework's features to strategize, create, and deliver. The experience to offer full-stack MEAN development enables our team to deploy a wide range of web solutions that are responsive and robust.
A document-based database giving a scalable foundation to mobile and web apps, MongoDB's dynamic schema transforms app development.

From cloud-native applications to web projects, Express.js offers multiple features for building and deploying interactive hybrid apps.

A client-side JavaScript framework, AngularJS has special data binding features that unify MVC capabilities with front-end development.

A robust server framework, Node.js is the backbone of full-stack MEAN development for building apps that are more scalable and faster.
MEAN Stack Competencies
Accelerated Web Development

The framework leverages only JavaScript for all its tiers making MEAN web development faster, easier, and more scalable.

Cloud Compatible

MongoDB in MEAN comes with the built-in functionality to host a variety of web apps on the cloud with no downtime.

Improved Flexibility

MEAN stack's components are highly agile making them fully compliant for developing a huge range of web solutions.

Code Interoperability

The JavaScript code written on the MEAN framework can be reused and interoperated with different development ecosystems.

Open Source

An open source web development ecosystem, full-stack MEAN development uses public libraries and repositories available online.

High Reusability

Owning to the non-blocking architecture, Node.js in MEAN brings reusability, ease of maintenance, and testability.
Our MEAN Stack Capabilities
Leveraging full-stack MEAN development expertise in building dynamic web solutions, we deliver flexibility, scalability, and security in web development initiatives. Be it code interoperability or building dynamic web projects, our experience and expertise reinvent web development.
Web App Development

Boost web app development projects to the next level of scalability with our deep MEAN expertise that streamlines web production pipeline and reduces the development time.

Mobile App Development

Build optimized, dynamic, and secure mobile apps that can be SPAs (single page applications) or an end-to-end complex ecosystem by leveraging the full-stack JavaScript ecosystem.

ERP Development

Transform the way full-scale, enterprise-ready, scalable ERP web solutions are developed and deployed by leveraging lightweight and fast JavaScript-enabled MEAN stack framework.

CMS Development

Develop a robust CMS by leveraging full-stack MEAN development to build and deliver an end-to-end backend solution that seamlessly performs CRUD functions at scale.

API Development & Integration

Create feature-loaded APIs on MEAN and integrate them into existing web ecosystems. The third-party apps developed on MEAN stack bring speed and agility to web projects.

MEAN Stack Migration

Carry out end-to-end migration initiatives from legacy web frameworks to open source full-stack MEAN by using JavaScript tools without compromising on data security and integrity.
Core Vertical Expertise in MEAN
Owing to its flexibility, agility, and consistent use of one language in all tiers, MEAN has become the go-to framework for different verticals planning to build cloud-ready web solutions at scale without compromising security. We have deployed our MEAN expertise in different verticals.
Ecommerce & Retail
From integrating payment gateways to enhancing an e-commerce web solution's usability with social logins, we unlock MEAN expertise to power the next generation of shopping web solutions.
Hospitality & Travel
Improve the web experience for many hospitality and travel players by leveraging MEAN stack expertise. We have delivered a range of hospitality and travel web projects.
Pharmaceuticals & Health
Leverage an end-to-end MEAN development ecosystem for building interactive pharmaceutical & health web projects that boost user engagement and improve an enterprise's digital presence.
Real Estate
Deploy interactive web solutions such as enterprise-class applications and immersive websites by capitalizing on our years of experience in building real estate web properties with MEAN.
Education & Elearning
Boost elearning and education web development initiatives with our rich experience in leveraging a full-stack MEAN JavaScript framework that is deployed at scale.
BFSI
Build fintech web APIs on MEAN for streamlining business processes related to banking and finance sectors. Our complete MEAN stack solutions enable us to build BFSI-ready web solutions.
What Makes Flexsin Your MEAN Stack Development Partner?
Leverage deep domain capabilities of our MEAN stack development team for building scalable, fast and innovative web projects that drive value and digital excellence to the next level.
Technical Expertise

Leverage deep MEAN Stack development capabilities in building and deploying highly innovative, scalable web solutions.

Full-Cycle Services

From consultation to designing and deployment, our full-stack MEAN development team delivers interactive websites and web apps at scale.

Dedicated Team

Empower enterprises to unlock the potential of a dedicated MEAN stack development team by giving complete control over deliverables and timelines.

Security & Confidentiality

As securing enterprise identity and maintaining confidentiality are top priorities, we sign a non-disclosure agreement with the client.

Flexible Time Preference

From tracking project deadlines to analyzing work-in-progress reports, we empower businesses to connect with us easily according to their time zones.

Free Consultation

Businesses get consultation solutions from MEAN experts to deliver result-oriented solutions depending on user requirements.
Engagement and Hiring Models For MEAN Developers
A team of dedicated MEAN stack developers empowers enterprises to deliver transformative solutions that boost productivity and add high value to the most complex web ecosystems at scale anytime, anyplace.
Fixed Cost

The cost of the project will be fixed depending on the scope of the deliverables and other development requirements shared.

Time & Material

Having the right engagement models, we enable businesses to release funds for only those resources that they use in real time.

Offshore Development Center

We have established robust offshore development centers for accelerating the deployment of web projects.
Facts At A Glance
Flexsin enables enterprises to energize their digital core and navigate the next more confidently and fast and build next-gen innovation capabilities.
10

+ Successful Years

350

+ Agile Enabled Resources

2500

+ Projects Delivered

5

+ Global Locations

15

+ Countries Covered

85

% Repeat & Referrals

Processes

CMMI Standards

DevOps

We Deliver Value

Engagement

Customer First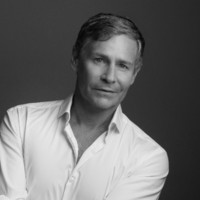 Peter Edyvean

# Director
Aussie Digital Pty Ltd
Communicating clearly from the start, Flexsin's expert team inspires confidence throughout the project. Efficiency and quality are hallmarks of their work. Their ability to keep the project moving and their can-do attitude make them a valuable partner. They brought toge ....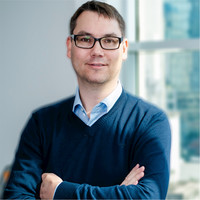 Juerg Suter

# CEO
Oro Clean Chemie AG
I have been working with Flexsin now for more than 6 year and I am extremely pleased with their performance. I can confidently say that they are my personal favourite. They sent me detailed quotation with project structure and competitive pricing that was great. We felt ....

Everton Stewart

# Sr. Manager
Cayman Airways Ltd.
Flexsin's automation software solution has made our dormant, unmanaged data sets the biggest enterprise assets. The development team enabled us to harness the real power of AI and data for improving journeys. Other than that, the engagement helped us free up our human r ....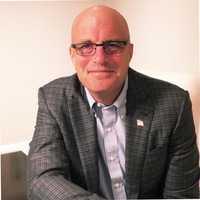 Michael Johnson

# Co-Founder
Enroll My Group Inc.
We wanted to make the management of employee benefits programs as frictionless as possible. For that, we chose Flexsin as our strategic partner for bringing top-level automation in its employee benefit programs more securely and confidently. We are satisfied with the qu ....
Brett Milne

# Co-Founder
Karit Ltd.
Fantastic experience! Flexsin has an amazing team of professionals with very up-to-date knowledge of the latest tech that readily met all our requests for change and did everything I asked for. You guys made things so simple, my new application is so much faster and bri ....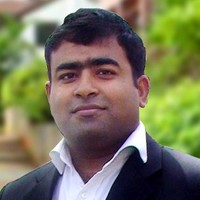 Manoj Lobo

# Manager
Future Pipe Industries
Before the project went live, we had the vision to make our recruitment processes work as swiftly as we do. And we are happy that the essence of that vision remained intact throughout the project lifecycle. Whether it was about creating a project roadmap or providing po ....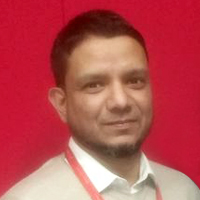 Syed Hussain

# Technology Leader
Johnson & Johnson Middle East FZ-LLC
Thanks to Flexsin's SharePoint team, we have automated the processes and workflows related to booking medical facilities and reduced human intervention. This transformative engagement has freed our resources for executing higher cognitive workflows instead of dealing wi ....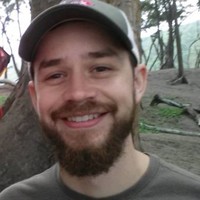 Jeffrey Greene

# Product Owner
World Learning, Inc.
Flexsin has been very helpful in filling in while our dev team was short-staffed. They were able to step in and help move our salesforce implementation, migration, and customization projects forward and assist with the maintenance of our portals. ....

Brian Fisher

# Founder
Qualitas Flash Drives PVT
We have used Flexsin for several years now. We are satisfied with the work and were particularly pleased with the latest work. They made a good suggestion to create an automatic data upload for our pricing database that worked out very well and has saved us a good deal ....

Stuart Harris

# Director
Harris Billings Inc.
Flexsin did a fantastic job for us on the first phase of this project - Document Management System. We score them 5 out of 5 on every element of the job and would recommend them highly. We have already appointed them for the second phase. They are a pleasure to work wit ....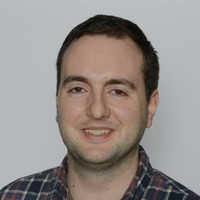 David Donnelly

# Sales Director
Digitcom Canada Inc.
Costs, conversions, and cost per conversion have all improved by at least 50%. Flexsin Inc. is dedicated to producing within deadlines, and is always clear in their communication. They skillfully manage a significant time difference and provide professional, smooth proj ....

Regina D. Braggs

# CEO
Applause Network TV INC.
I searched and searched for a web developer that I could trust to deliver to my expectations and had excellent communications skills so that I could learn more about the technology of my website. Flexsin came along and I am sure the rest will be history. He is masterful ....

Glenn Dickstein

# CEO
Neighborhood Trainers LLC.
I am very pleased to have connected with the team at Flexsin. They have been extremely professional throughout the entire project. Their communication is top notch. They are a full service outfit, they were able to take on a few extra projects for me when my original de ....

Dejan S. Vojnovic

# Founder
Restsearch Ltd.
Working with Flexsin has been the perfect relationship, costs are always as promised, the work process is always fluid and moving forward. Flexsin has continued to satisfy our every request, you can't ask for more in a relationship for website design, feel free to conta ....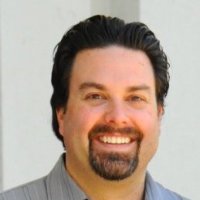 Erik Fleming

# CEO
Diverse Optics Inc.
The Flexsin team did an excellent job revamping our SEO unfriendly website into a modern more user friendly site that will achieve our SEO goals. Their addition of wordpress to our site will make it simple for us to manage content without having to be an html pro. Thank ....
Success Stories
Discover our growing portfolio of digital products and technology solutions that accelerate business transformation for global enterprises and SMBs from different verticals.