Corporate Info
Enabling global enterprises to unlock the power of digital for reimaging
business value that drives velocity.
Flexsin Inc. - Digital transformation and consulting company delivering innovative solutions for SMBs and Enterprises with a proven track record in Product Development, Technology Consulting, and IT Outsourcing. Our Experience Design, Complex Engineering, and Agile Delivery give you the best software product for better business outcomes.

We have partnered with ISVs, SMBs, and Enterprises across the globe to build innovative, sustainable, and secured digital products to connect the dots between people, products, and opportunities. We automate to unlock the power of digital transformation for re-imagining the business values by deploying emerging technologies like Blockchain, Artificial Intelligence, and Data Science within a predictable budget and time.
connect
with us
Mission

Deliver scalable digital products and software solutions to unlock the power of client-centric intelligent technology that reduces the time to market and reimagines cost takeout initiatives.

Vision

Harness the power of digital for connecting clients, stakeholders, and talent to transform business outcomes and create an ecosystem that prioritizes sustainable innovation and culture to thrive in digital disruption.

Value

Create business excellence by staying committed to core values of generating enterprise value and imbibing the spirit of innovation, forward-thinking, dependability, and integrity with the accountability to drive digital transformation forward.
Facts At A Glance
Flexsin enables enterprises to energize their digital core and navigate the next more confidently and fast and build next-gen innovation capabilities.
15

+ Successful Years

500

+ Agile Enabled Resources

2500

+ Projects Delivered

5

+ Global Locations

15

+ Countries Covered

10

+ Technology Partnership

Processes

CMMI Standards

DevOps

We Deliver Value

Engagement

Customer First
Our Journey
A history of innovation built on the legacy of leveraging the most emerging technologies that improve enterprise resilience and create the foundations for powering business growth now and beyond.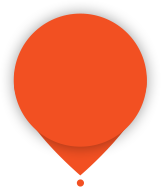 2008
Foundation
A Technology Consulting Company
Embracing Technology Disruption
2009
- 2012
Product Engineering
A Revolution In Product Lifecycles
150+ Agile Enabled Resources
Awarded @ Google Premier Partner
Adapting Agile Methodology
Build & Launched 1st Development Center
2013
- 2016
Expanding Horizons
Building & Intensifying
Microsoft Gold Partner
Launched Office - United States
DevOps Implementation
Technology Vertical Expertise
Top-Rated Company @ UpWork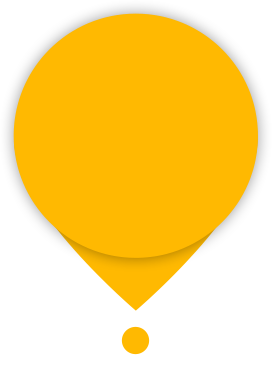 2017
- Present
Digital Transformation
Demystifying Digital Now
500+ Agile Enabled Resources
Launched Entity - UAE
Salesforce Partner
Blockchain & AI CoE
AWS Consulting Partner
Hyperledger & Multichain Alliance
Partners & Clients
Global digital alliances and technology partnerships have enabled Flexsin to co-create high-speed innovation and bring sustainable value to enterprises across the world.
Our Approach
Researching technology frameworks that create new ecosystems for delivering client success first and enabling enterprises to move ahead of the digital curve.
Customer First

Creating new digital possibilities with a client-first approach and high integrity, Flexsin empowers enterprises to measure their success and progress through unique future-proof technology solutions that drive value.

Technology Innovation

Embracing R&D-driven technology innovations, Flexsin helps enterprises turn vertical disruptions into business transformation and harnesses breakthrough digital solutions that swiftly improve business outcomes.

Processes

Delivering agile DevOps solutions that enable enterprises to become digital-first by re-engineering business processes, accelerating business transformation, and prioritizing transparency with clear communication.

Team

Building a collaborative work culture, Flexsin's team has the talent and innovators for helping enterprises uncover sustainable growth opportunities by harnessing the latest technologies and digital ecosystems.