India Outsourcing Facts
Read interesting outsourcing facts about India. Know exactly how the country has
emerged as a favorite outsourcing destinations across the world
India is the biggest hub of innovation, technology, and expertise. Flexsin has the most innovative minds that think out-of-the-box and deliver cost-effective solutions.
According to International Data Corporation (IDC), US-based companies will triple their offshore outsourcing spending from $5.5 billion in 2000 to more than $17.6 billion in 2004! The offshore outsourcing trend has crossed all the barriers of political turmoil, language and culture difference and has proved that no matter in which part of the world your service provider resides, what really matters is industry-standard, high-quality service together with decisive cost-advantage. But for quality and on-time delivery of offshore outsourcing services to a client, the offshore outsourcing service provider has been dependent on numerous delivery models that have evolved since the last one-decade. The distribution of activities across the various delivery models may vary from one project to another. This may be:
Revenue from the Indian IT industry has grown tenfold in the last decade from $4.8 billion in 1998 to $47.8 billion in 2007, according to the National Association of Software and Service Companies' (NASSCOM's) Strategic Review 2007. Services and software exports, the mainstay of the industry, is expected to register a 32.6 percent growth for a total of $31.3 billion in revenue. Looking just at exports, India saw its revenue grow from $12.9 billion in 2004 to an expected $31.3 billion in 2007.
India is the world's leading offshore services location according to the Global Services Location Index, the latest annual survey by global management consulting firm A.T. Kearney.
India, closely followed by China, continues to lead the Index by a wide margin, with declines in cost advantage offset by further improvements in talent supply and business environment.
The survey also indicates that globally the wage cost advantage of offshore locations for office services is set to last for another 20 years.
Even though wages in offshore locations for services, such as IT, business processes and call centers, have started to rise, they will remain cheaper for the foreseeable future under the most aggressive projections of wage inflation and currency appreciation in developing countries.
The labor cost changes are partly the result of accelerating wages and currency appreciation in offshore hotspots, as well as downward pressure on wages in impacted sectors in developed countries.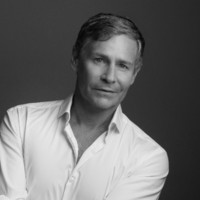 Peter Edyvean

# Director
Aussie Digital Pty Ltd
Communicating clearly from the start, Flexsin's expert team inspires confidence throughout the project. Efficiency and quality are hallmarks of their work. Their ability to keep the project moving and their can-do attitude make them a valuable partner. They brought toge ....

Brian Fisher

# Founder
Qualitas Flash Drives PVT
We have used Flexsin for several years now. We are satisfied with the work and were particularly pleased with the latest work. They made a good suggestion to create an automatic data upload for our pricing database that worked out very well and has saved us a good deal ....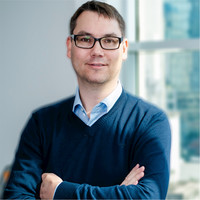 Juerg Suter

# CEO
Oro Clean Chemie AG
I have been working with Flexsin now for more than 6 year and I am extremely pleased with their performance. I can confidently say that they are my personal favourite. They sent me detailed quotation with project structure and competitive pricing that was great. We felt ....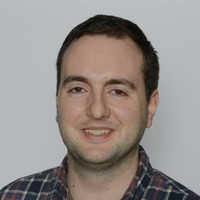 David Donnelly

# Sales Director
Digitcom Canada Inc.
Costs, conversions, and cost per conversion have all improved by at least 50%. Flexsin Inc. is dedicated to producing within deadlines, and is always clear in their communication. They skillfully manage a significant time difference and provide professional, smooth proj ....

Regina D. Braggs

# CEO
Applause Network TV INC.
I searched and searched for a web developer that I could trust to deliver to my expectations and had excellent communications skills so that I could learn more about the technology of my website. Flexsin came along and I am sure the rest will be history. He is masterful ....

Stuart Harris

# Director
Harris Billings Inc.
Flexsin did a fantastic job for us on the first phase of this project. We score them 5 out of 5 on every element of the job and would recommend them highly. We have already appointed them for the second phase. They are a pleasure to work with. Stuart Harris ....

Glenn Dickstein

# CEO
Neighborhood Trainers LLC.
I am very pleased to have connected with the team at Flexsin. They have been extremely professional throughout the entire project. Their communication is top notch. They are a full service outfit, they were able to take on a few extra projects for me when my original de ....

Dejan S. Vojnovic

# Founder
Restsearch Ltd.
Working with Flexsin has been the perfect relationship, costs are always as promised, the work process is always fluid and moving forward. Flexsin has continued to satisfy our every request, you can't ask for more in a relationship for website design, feel free to conta ....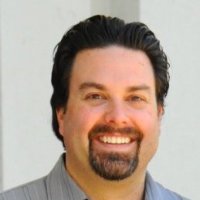 Erik Fleming

# CEO
Diverse Optics Inc.
The Flexsin team did an excellent job revamping our SEO unfriendly website into a modern more user friendly site that will achieve our SEO goals. Their addition of wordpress to our site will make it simple for us to manage content without having to be an html pro. Thank ....

Stephan Stoeber

# CEO
Formel Fun AG
We run a multilingual site, the task for Flexsin was not the easiest, but they took that hurdle with ease. We had an excellent exchange and the people from Flexsin really talked our language. The project was finished to our complete satisfaction in no time. We will cert ....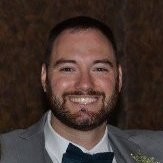 Brian Lightner

# Manager
Another World Enterprises
Flexsin Studio has gone above and beyond the call of duty on this one. Flexsin would stay late just to work on our project. They were always there to answer my questions, and if the representative was unsure of the answer, he was quick to find the right person with the ....
Jaime Farres Rocabert

# COO
21 BUTTONS APP, SL
I have worked with Flexsin in the development of an iOS App. It has been a pleasure to work with Naveen and his team. They committed to delivering the best possible in a very limited time and budget constrained project. They are a very good supplier with very close con ....

Elaine Gold

# Director
Aspory Ltd.
Very pleased with our working relationship on this project. Particularly valued the input of new ideas and suggestions for improvement. Not being a technical person, it was helpful to have someone on my team to liaise day to day with the Flexsin team. They worked with u ....

Rodney Cruce

# Founder
Top Gun Restoration PVT
The company had very good communication skills and adhered to their original estimate of the project even though their original estimate was not aligned with the project scope. Their employees were professional and very responsive throughout the project. The major downf ....

Robert Sheinbein

# Founder
EZD Consulting Inc
This company was great Even though I delayed getting them the information they needed they kept on me to get it and in a polite way. They have done and are doing a great job. Flexsin not only has depth of talent and expertise, but also take initiatives for project owner ....