Workforce benefits of robot architecture with intelligent RPA delivery capabilities
Enterprises often face inescapable inefficiencies in their operational footprints that demand automa...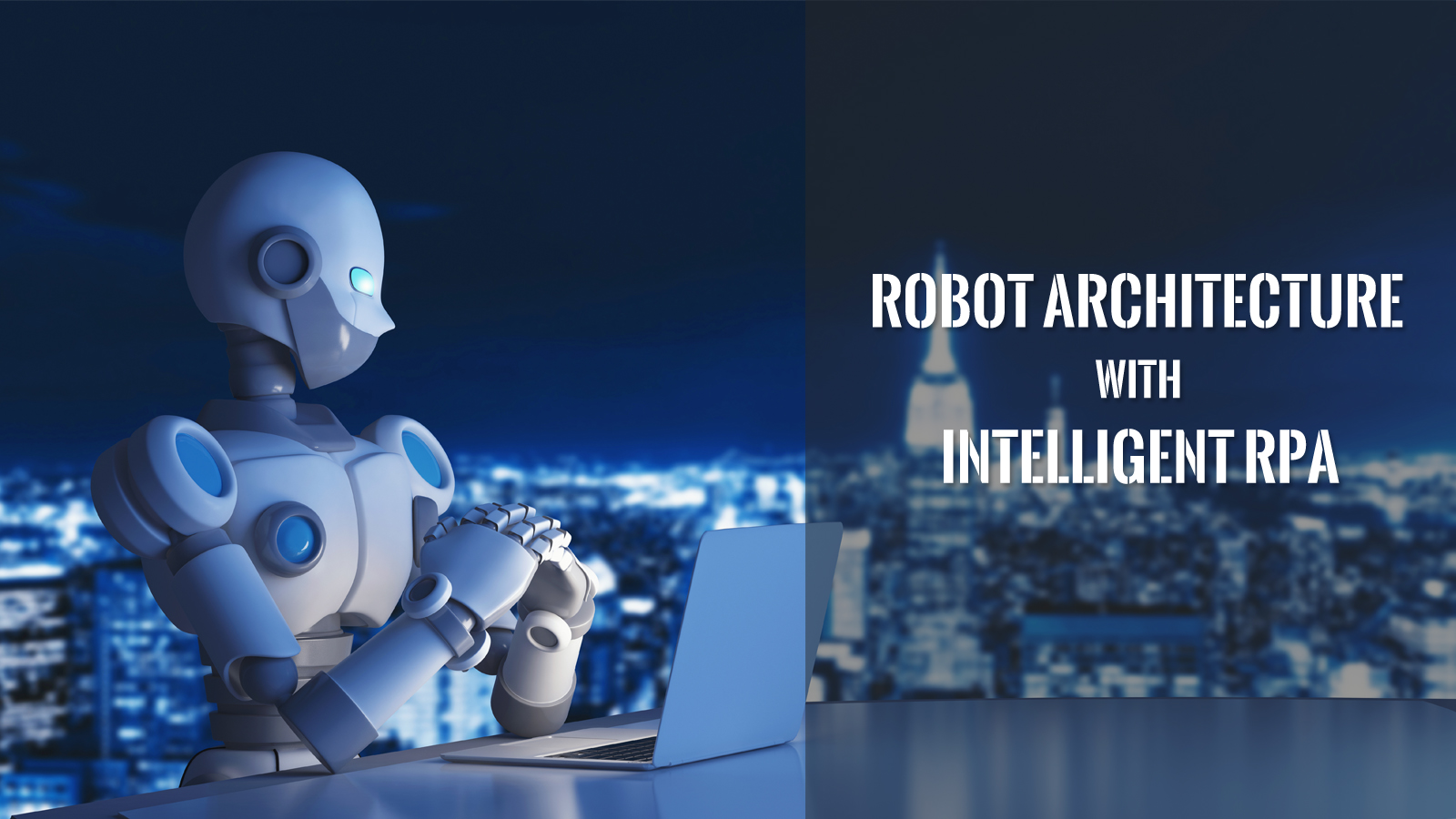 Enterprises often face inescapable inefficiencies in their operational footprints that demand automaton solutions. With its prebuilt bots and framework, Robotic Process Automation (RPA) can help in speeding up software bot implementation for less complex and repetitive administrative functions in the areas such as finance & accounting, and human resources. Business processes don't have to change but RPA can certainly help in accounting and employee onboarding by performing the tasks faster with RPA bots that are designed to automatically manage the right response. However, the focus is now shifting from process-based transformation towards business transformation.
RPA is the fastest emerging market that has earned place in the IT managers' toolkit to stream business operations and utilize raw data in an enhanced way. One of the key advantages of RPA is that it plays well with the existing technologies and enhances the applications of already-installed processes. RPA can be used in conjunction with other technologies. This cross-platform capability of the technology allows businesses to find out the tech solutions that work best for them.
RPA marries AI and machine learning
While we see a rapid adoption of RPA across the industries, it is moving beyond the usual tasks of process automation and now is being seen as a business transformation lever. There is increased focus on integrating intelligent technologies such as artificial intelligence, machine learning and cognitive technologies within RPA for intelligent automation. The combined effect of integrating these intelligent technologies into the RPA helps propel significant advancement for automation. RPA can handle more complex, less repetitive activities by detecting human behavior changes and recognizing patterns.
Leveraging the potential of RPA, many independent software vendors (ISVs) are building strong capabilities for the enterprises by integrating cognitive RPA in their virtual workforce.
Identifying the processes for automation
Process mining and domain heat maps can help the automation team to identify the processes that are best candidates for automaton.  Banking sector, insurance, healthcare and retail are some of the industries that are at the top level of maturity for RPA adoption. Enterprises within these industries are now leveraging cognitive technologies such as AI and ML to move to the next level of their automation journey.
Embedding RPA with natural language processing
With RPA set to transform business processes, forward-looking organizations cannot afford to view it with wariness. Technology giants such as IBM and Microsoft are among the major players in the RPA space, while tool vendors such as Blue Prism and Automation Anywhere are collaborating with them for intelligent RPA. Athenahealth that provides cloud-based services for physician practices has embedded natural language processing (NLP) and RPA within its solutions to digitize millions of physical pages of patient data every week.
RPA deployment is increasingly becoming effortless with bot marketplace enabling plug-n-play bots to automate many use cases. The big three vendors in the bots' marketplace, UiPath, Automation Anywhere and Blue Prism collectively have more than 800 bots available to download.
Cost effective cognitive technology with productivity benefits
As part of their cost reduction initiatives, organizations do attritions, freeze recruitments and move people to higher level jobs. However, RPA has proven to be highly cost effective and easiest to implement of the cognitive technologies, and can be conveniently implemented as a complementary technology compared to the traditional processes. The productivity benefits of RPA can outstrip its implementation costs. So, the continued investment in RPA deployment across industrial verticals is not surprising. RPA can reduce the cost of transactional processes such as accounting and procurement, and front office processes like customer service by more than 50 percent.
Maximizing the impact with automaton-first mindset
Maximizing the impact of RPA requires a committed shift to automaton-first mindset and approach from experimentation to automaton.  The organizations need to lay the right foundation to enable the digital workforce to support their drive for competitive gains.
Organizations achieving scale in RPA implementation have been able to do this by adopting the techniques that are favorable for large scale change programs.
Attended robots to complement human workforce
RPA has helped employees to focus on value added and creative activities. Attended robots that work with humans allow the teams to be more innovative. High performing robotic software work leaner alongside human workforce. With RPA attending to the low level cognitive tasks, the human workforce can focus on higher level cognitive tasks. Organizations need to devise ROI positive RPA investment plans aligned to their long-term vision and strategy for impactful business outcomes. RPA will eventually rise to a new digital workforce that captures every possible benefit from automaton.