Robotic Process Automation (RPA)
Automate anywhere with intelligent RPA capable of decision making, delivering veritable outcomes at lower costs and freeing your human capital for higher cognitive and strategic initiatives.
Automating repetitive, low-complexity tasks for execution by virtual workforce with logic-driven bots, ensuring faster and accurate execution. Get a unified dashboard view of the processes and Bot performance with real-time monitoring of all process stages.
In partnership with Datamatics, our RPA experts at Flexsin Technologies combine the capabilities of human workforce, AI and machine learning to deliver higher quality services and solutions that scale up as your business matures. Eliminate human errors and fulfill the processes predictably with advanced level of efficiency.
Automation Readiness Assessments

Evaluating the extent of activities and processes that can benefit the most from automation, identifying workforce efficiencies and creating robust business practices.

Development of Enterprise Automation Roadmaps

Identifying and standardizing the processes with a nonintrusive approach that cross multiple systems for your streamlined and successful RPA journey.

Define RPA Governance Frameworks

Setting up strong RPA governance structure, complying with regulatory requirements to position your organization for optimized business benefits.

Automation Tool Assessment, selection and deployment

Assessing and evaluating the automaton tools on various criteria that are best suited for automaton deployment in your organizational set up.
RPA Possibilities
RPA bots efficiently perform large amount of repetitive tasks and can act in the ways that are much closer to the real human user actions and behavior.
They can log into applications, copy-paste data, move files and folders and are highly useful in data dependent industries such as financial institutions and healthcare that need intelligent and accurate extraction of information.
How Robotic Process Automation is Helping Businesses
Improved Accuracy

Technical functionality of RPA tools allows for eliminating keying errors and linking applications, thereby improving overall business data accuracy.

Greater Compliance

Powering regulatory and legal compliance, and maintaining confidentiality with increased auditability, ensuring no missed variances.

Comprehensive Insights

Discover automated responses and triggers with lesser risk of data leakage and incorrect analytics, for fuller and more comprehensive insights.

Increased Speed & Efficiency

Achieve increased processing speed and operational efficiency with RPA platform architected for cost reduction and better business value.

Highly Quality Services

Obtain accelerated productivity gains with reduced operating costs, creative performance and increase in deliverable outputs.

Reduced Costs & Scalable

Perform repetitive tasks with precision and zero errors, and scale up or down with spike in your business data volume to be processed.
Industry
Industries across a spectrum of business verticals have been focusing on RPA implementations in their business processes to perform repetitive tasks that do not require full time employee (FTE) capabilities such as emotional intelligence and compartmentalization. RPA has been found to be of particular importance in some specific industries.
Why Flexsin for Robotic Process Automaton?
Low Risk - Noninvasive Technology

RPA preserves application and data integrity, and doesn't require any major IT architecture change or deep integration with an organization's systems.

Accuracy

RPA can help with document capture accuracy with the collection and analysis of common data values to maintain data accuracy and integrity.

Consistency

New-age data entry process that maintain consistency and integrity of information, and organizes it in a structured way for easy execution.

Cost Savings

Open source RPA can perform the task at much less cost and with improved productivity to that of an FTE that directly translates into cost reduction.

Audit Trails

RPA creates a full audit trail by logging activities in the workflow, reducing compliance and regulatory risks for an organization.

Productivity Increase

With its unlimited resource pool and faster speed of execution with higher accuracy, RPA can significantly improve your productivity and ROI.
Facts At A Glance
Flexsin enables enterprises to energize their digital core and navigate the next more confidently and fast and build next-gen innovation capabilities.
10

+ Successful Years

350

+ Agile Enabled Resources

2500

+ Projects Delivered

5

+ Global Locations

15

+ Countries Covered

85

% Repeat & Referrals

Processes

CMMI Standards

DevOps

We Deliver Value

Engagement

Customer First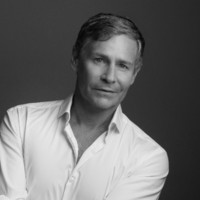 Peter Edyvean
Director Aussie Digital Pty Ltd Australia
Communicating clearly from the start, Flexsin's expert team inspires confidence throughout the project. Efficiency and quality are hallmarks of their work. Their ability to keep the project moving and their can-do attitude make them a valuable partner. They brought toge ....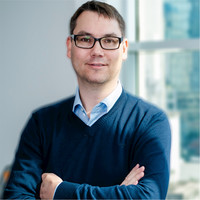 Juerg Suter
CEO Oro Clean Chemie AG Switzerland
I have been working with Flexsin now for more than 6 year and I am extremely pleased with their performance. I can confidently say that they are my personal favourite. They sent me detailed quotation with project structure and competitive pricing that was great. We felt ....

Everton Stewart
Sr. Manager IT Cayman Airways Ltd. Cayman Islands
Flexsin's automation software solution has made our dormant, unmanaged data sets the biggest enterprise assets. The development team enabled us to harness the real power of AI and data for improving journeys. Other than that, the engagement helped us free up our human r ....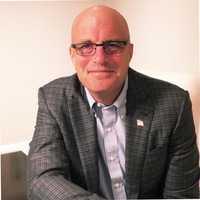 Michael Johnson
Founder & CEO Enroll My Group Inc. United States
We wanted to make the management of employee benefits programs as frictionless as possible. For that, we chose Flexsin as our strategic partner for bringing top-level automation in its employee benefit programs more securely and confidently. We are satisfied with the qu ....
Brett Milne
Co-Founder Karit Ltd. Australia
Fantastic experience! Flexsin has an amazing team of professionals with very up-to-date knowledge of the latest tech that readily met all our requests for change and did everything I asked for. You guys made things so simple, my new application is so much faster and bri ....
Shivam Maharaj
CEO Sacha Cosmetics Trinidad And Tobago
I would, without fear of contradiction, wholly recommend Flexsin and their entire team for your upcoming app project. My company and its respective teams have been working over the last three years with Flexsin on several apps, and we have found the team to be professio ....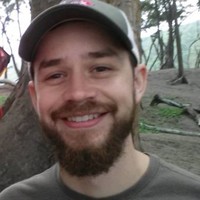 Jeffrey Greene
Product Owner World Learning, Inc. United States
Flexsin has been very helpful in filling in while our dev team was short-staffed. They were able to step in and help move our salesforce implementation, migration, and customization projects forward and assist with the maintenance of our portals. ....
Joe Sullivan
Director of Technology Crimson Wine Group USA
Flexsin has been an excellent partner. They've been very responsive and patient with us as we work to develop our SharePoint requirements. Flexsin has a solid understanding of Microsoft SharePoint and PowerApps platform and can be relied on to build a sustainable soluti ....

Brian Fisher
Founder Qualitas Flash Drives PVT United States
We have used Flexsin for several years now. We are satisfied with the work and were particularly pleased with the latest work. They made a good suggestion to create an automatic data upload for our pricing database that worked out very well and has saved us a good deal ....

Stuart Harris
Director Harris Billings Attorneys South Africa
Flexsin did a fantastic job for us on the first phase of this project - Document Management System. We score them 5 out of 5 on every element of the job and would recommend them highly. We have already appointed them for the second phase. They are a pleasure to work wit ....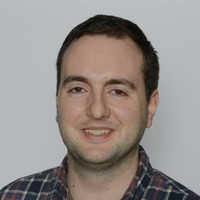 David Donnelly
Sales Director Digitcom Canada Inc. Canada
Costs, conversions, and cost per conversion have all improved by at least 50%. Flexsin Inc. is dedicated to producing within deadlines, and is always clear in their communication. They skillfully manage a significant time difference and provide professional, smooth proj ....

Regina D. Braggs
CEO Applause Network TV INC. United States
I searched and searched for a web developer that I could trust to deliver to my expectations and had excellent communications skills so that I could learn more about the technology of my website. Flexsin came along and I am sure the rest will be history. He is masterful ....

Glenn Dickstein
CEO Neighborhood Trainers LLC. United States
I am very pleased to have connected with the team at Flexsin. They have been extremely professional throughout the entire project. Their communication is top notch. They are a full service outfit, they were able to take on a few extra projects for me when my original de ....

Dejan S. Vojnovic
Founder Restsearch Ltd. United States
Working with Flexsin has been the perfect relationship, costs are always as promised, the work process is always fluid and moving forward. Flexsin has continued to satisfy our every request, you can't ask for more in a relationship for website design, feel free to conta ....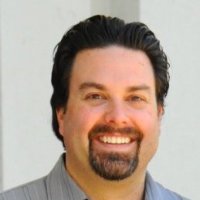 Erik Fleming
CEO Diverse Optics Inc. United States
The Flexsin team did an excellent job revamping our SEO unfriendly website into a modern more user friendly site that will achieve our SEO goals. Their addition of wordpress to our site will make it simple for us to manage content without having to be an html pro. Thank ....
Success Stories
Discover our growing portfolio of digital products and technology solutions that accelerate business transformation for global enterprises and SMBs from different verticals.