Successful RPA Implementation to Drive Enterprise Level Innovation
A new study done by a top American consulting firm revealed that the market size of RPA or robotics ...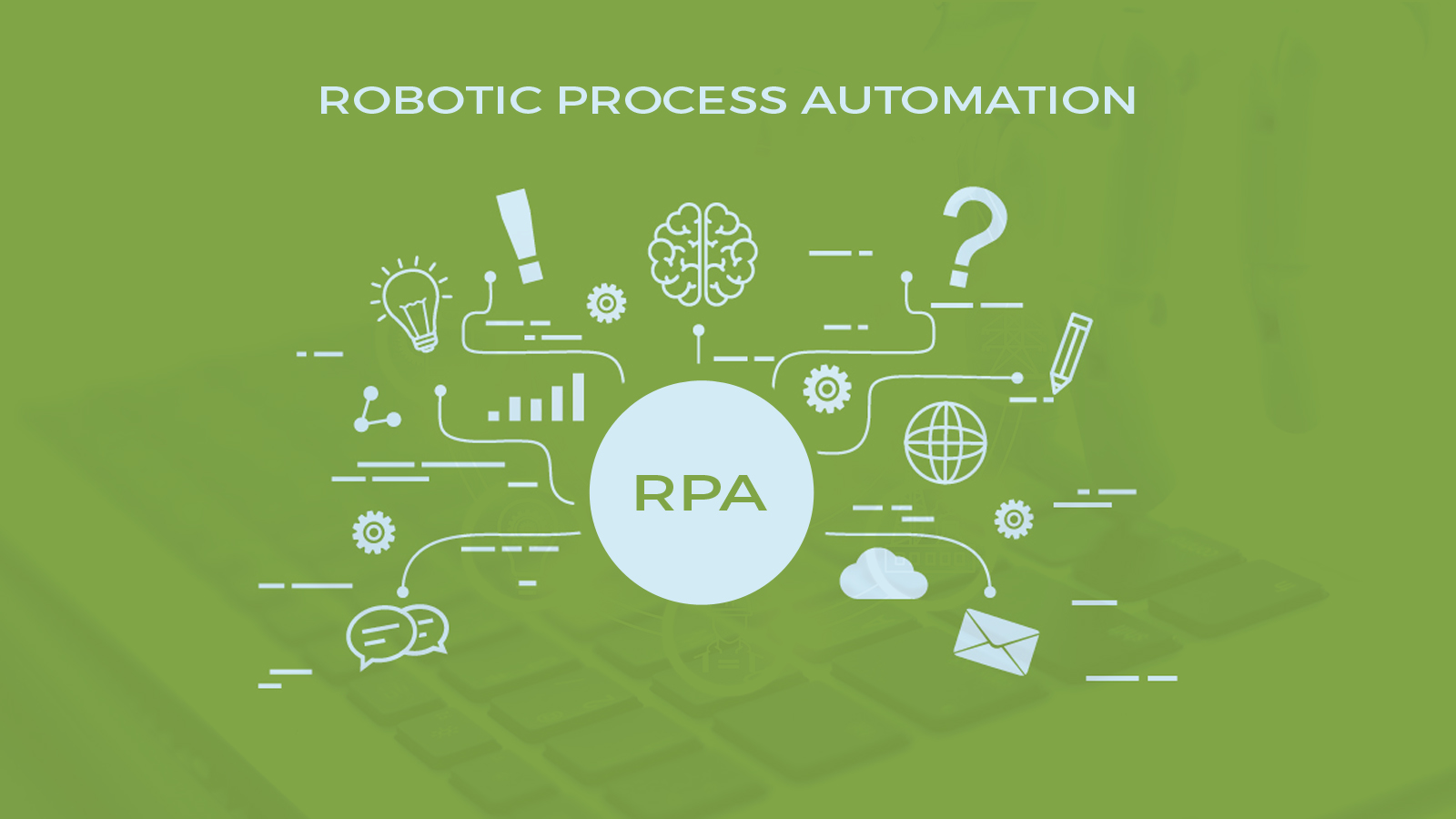 A new study done by a top American consulting firm revealed that the market size of RPA or robotics process automation will surpass the US$5-billion milestone by 2024. Enterprises belonging to different industrial backdrops are seeing robotic process automation as a fast way of reducing costs and improving performance. These days, software applicants are automating tasks that were previously performed by humans.
More and more enterprises are embracing RPA or Robotic Process Automation because it is seen as a solid way of integrating next-level scalability and high accuracy in processes. As software automates a lot of tasks that were earlier performed by humans, enterprises implementing RPA will free their workforce to execute the tasks demanding higher-cognitive thinking.
Because of its benefits, RPA is rising as the most revolutionary technology that adds immense value for enterprises that have to grapple with repetitive, high-volume and rule-centric processes. These processes, generally, involve transaction processing to the core. For example, financial services have witnessed an extremely high RPA adoption rate than any other industry.
Nonetheless, for gaining the RPA edge, enterprises have to buy a subscription license from a qualified provider for a specific period. Like that, there are many details that have to be considered for successfully implementing RPA. But for applying RPA to a business, it is important to understand how it works.
The Working Of RPA
RPA is best suited when an enterprise needs to jump from one application to another for clearing off some tasks from its to-do list. This automation process will propel innovation for those businesses that have processes requiring little thinking. Undoubtedly, RPA is one of the quickest automation tools available on the market.
Most businesses are leveraging the power of robotics for automating and building a full-cycle automation platform that can connect front office, support functions and back office.
With the advent of industrial robots that have revolutionized the way work is done on factory floors, RPA bots are digitally transforming back offices. These specialized bots replicate a variety of employee actions such as copy-pasting fields or inputting data in a highly automated ecosystem.
For making the replication lifelike, the bots have to interact with a broad range of systems. That interaction or integration must be done with the help of screen scraping; furthermore, these integrations allow RPA tools to execute actions similar to a white-collar resource.
But understanding the way RPA works does not mean that enterprises may not even encounter a single challenge in its implementation journey. As a brief overview, here are some of the most common roadblocks that a business may face while deploying RPA in different business functions.
Common RPA Deployment Challenges
As per a study undertaken by a leading global consulting company, making progress with leading-edge technologies such as RPA is important for maintaining a competitive edge. A report published by one of the largest UK-based professional services firms discovered that 30-50% of initial RPA ventures fail.
That is to say, the opportunities that successful RPA implementation brings to the table are many but so are the challenges. So, let us understand the four most commonly faced challenges during RPA deployment.
Picking The Right Processes
An enterprise often has a hard time finding the right business processes for beginning its automation journey. Selecting the wrong business process for automation can throttle adoption across the board within an organization. For example, automation can become extremely complex if the business process chosen to automate is non-standardized and needs excessive human intervention for its final execution.
Employee Pushback And Onboarding
People run from change; it is their nature. The change that comes from deploying cutting-edge technology will be highly stressful for employees. Why? Because with new technology comes radical transformation in the roles and responsibilities of employees. For making sure that the new automation process is successfully embraced by everyone concerned in an organization, executives and team leads have to clearly communicate with employees regarding the nitty-gritty of the implementation cycle. The expected responsibilities, roles and outcomes have to be clarified from the get-go. That way, the resistance to change can be easily managed.
Mismanaged Responsibilities
RPA involves the delegation of many responsibilities. For example, there has to be one person who will look after the implementation of the automation process; likewise, there will be a resource that will be responsible for checking whether everyone's goals are aligned with the newly formed automation process. Organization-wide automation solutions should be implemented only after complete due diligence; otherwise, you will experience sheer mismanagement of responsibilities.
Deploying Faulty RPA
Most companies do not have the right skill set and guidance to leverage RPA out and out. It seems that many organizations pick RPA solutions on the basis of their costs. Other than having the knowledge of every business process, the enterprise should even have the expertise to find an automation solution that fits a process in the best possible way. Since many companies do not have that sort of expertise, they end up picking the wrong RPA solution. That not only costs a lot to the business but even slows down the automation journey of a business by a wide margin. That is why businesses that want to embrace RPA must find world-class vendors for streamlining the overall implementation journey.
Like that, there are many challenges that can totally obliterate any enterprise-grade attempt to adopt RPA. That is why here are some points that have to be kept in mind before the RPA implementation begins.
Proven Strategies To Do Successful RPA implementation
Over-Expecting From RPA Instantly Is A Big No
Here is a no-brainer: Businesses should never expect RPA to be one big fix that can work as soon as it gets implemented. One thing is clear that RPA is not about instant tech change for the better; instead, it is more about the evolution that can happen from the very moment it gets deployed in an enterprise. And here is the best thing for making sure that RPA implementation is done for the better: Let the workforce know what automation is all about so that they are ready to execute when the time comes. That is to say, everyone in the company should be aware of the larger goals of automation and the scope of work of different software robots or bots.
Most small- and medium-scale enterprises have more of a centralized workforce having way less than 250 employees. Which is exactly why, the first step should be to know that all the employees are on the same page as far as automation goes. That way, a business will get a step closer to achieving full-cycle automation and, eventually, will hone its competitive edge.
Discovering RPA Journey's Outcomes Before The Implementation
The failure rate in deploying RPA modules can spike for any enterprise if it does not know what to expect from the automation journey in the end. Because of this, it is highly essential to take time out assessing what the results of automation will be and how will it transform the overall culture.
Having a proper idea of what RPA will deliver will help an enterprise to be goal-directed. That way, a business must understand the long-range deployment and development plan; also, the business should figure out where the whole automation business fits in the overall scheme of things.
Documenting The Need For All The Existing Processes
If an enterprise is not in the habit of documenting the purpose of all its existing processes, then it should start doing it with zero delay. Organizations should begin a documentation culture with repetitive and standardized processes. That way, a business will be able to register all the business outcomes and analyze which ones will be positively affected by automation.
Also, provide exceptional documentation capabilities for registering multiple process concepts. If, however, a workforce is facing immense challenges during documentation, the leadership should offer templates for streamlining the documenting process. Having a set of templates will establish common documentation standards and shared repositories for documenting workflows. The documentation, then, can be reviewed by the dedicated automation team before implementing RPA across the entire organization.
Factoring In The RPA Feasibility Before Deployment
Understanding the feasibility of an automation journey begins with operationalizing all the goals of the RPA project and formulating them. After completing that task, the enterprise will get a step closer to selecting the right business processes for automation purposes.
Doing a complete feasibility study of the implementation journey becomes challenging for multinationals because of their size. Nonetheless, if an SMB is heading toward automation, it will be easier to analyze the overall feasibility study. That is precisely because SMBs have first-hand comprehensive insights into their business processes. By doing that, an enterprise can correctly evaluate what automation can and cannot do for it. For large businesses, automation generally begins with an established RPA vendor that can streamline the whole journey.
Executing A Backward Analysis From The Final Goal To All The Actions
At this point, it is better to do a complete analysis of the outcome and all the actions that will lead to that result. It will be a backward analysis since first the goal has to be broken down into chunks that can be easily analyzed. Afterward, the steps leading to that goal will be analyzed individually to get a better handle on the entire automation project.
By doing this sort of analysis, it will be easier for the enterprise to get a fully-fledged action plan that will define the progression over time. Long story short, this analysis must connect the dots that will lead to the outcome. That is to say, it must throw light on the dependencies that each step of the automation journey shares. For instance, a proper Gantt chart will help in arranging all the relevant details related to the automation journey in a proper format. Most companies rely on this useful Excel tool for assessing their automation journey from start to finish.
The Road Ahead
By following these practices, creating RPA implementation roadmaps and comprehensive project plans gets easier. Nonetheless, following proper automation documentation is a must from the word go. This documentation phase must be followed by defining a full-fledged acceptance plan for the RPA solution. Just in case the automation process is getting overwhelming or unmanageable, a business should leverage the services of a trusted RPA implementation vendor such as Flexsin. At Flexsin, several clients have leveraged its deep automation expertise in making use of even the most complex automation technology. With that deep knowledgebase, it becomes easier for enterprises to strategically streamline the RPA implementation journey.
As an RPA implementation partner, Flexsin assesses automation readiness, develops feasible enterprise deployment roadmaps, defines RPA governance frameworks, and executes implementation plans. So, unlock different RPA possibilities with the right implementation partner and experience improved accuracy, greater compliance, and high-level scalability across the entire organization.