Web Development: Where Business Meets Technology
The significance of a website for a business reflects in the name: web development. It is the perfec...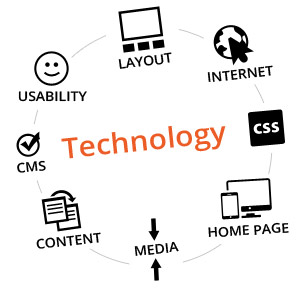 The significance of a website for a business reflects in the name: web development. It is the perfect way to take your business online to your target audiences. Once you develop a virtual presence of your business, it is likely to address most of the concerns regarding your business, and your business goal appears feasible.
Since the evolution of the internet, developing a user friendly website has become a key to success for the business of all sizes. The scope of marketing has magnified and so are the efforts to sell products and services with the expected outcome.
Tools and technologies have eased the way the developers have been building websites. Popular series of open source tools such as Linux, Apache, MySQL, and PHP has been termed as the most affordable solution to web development. In addition, the inclusion of easy-to-use WYSIWYG web-editor software, Adobe Dreamweaver, WebDev, and Microsoft Expression Studio has also contributed significance to the web development.
How web development company can help you to boost your business:
Web development company assist you with a fantastic web presence by using their years of professional experience. Read more:
Easy to access your services:
First and the foremost objective of a web developer is to make your target audiences access your services or products easily. If the website has been developed in contemporary web development tools and platforms, it can stay highly visible to your customers. In addition, the use of advanced CMS like WordPress, Joomla, Drupal, etc. has also enhanced the technical inheritance of a website.
Easy to optimize on search engines:
The latest techniques of web development can add inherited properties to your website so that it can be optimized in accordance with the latest search engine algorithm. And thus it becomes easy for marketers to advertise your products or services online.
Easy to display your professionalism:
In today's fast-paced and competitive era, it is quite necessary for a businessman to display his/her professionalism so as to do a better business. With an interactive website and an informative blog, you can provide your target audiences with adequate information regarding your products and services. And you can grab more and more attentions of your target audiences.
So, this is how the business meets technology with the help of quality web development and a good tactic to ensure your web presence speaks and achieve your business goals. They do a constant effort to make your business a reliable brand on the internet.
NEED MORE INFORMATION?
Let us connect to create win-win opportunities that unleash exponential business growth.