Web developers sculpt your website for complex functionality & interactivity
Have you ever thought what makes you book a flight ticket, chat with your fast friends, search an on...
Have you ever thought what makes you book a flight ticket, chat with your fast friends, search an online job, put comments on the forum, surf information on any website or place an online order? It is nothing but that web development that is the lifeline of your website as it makes your website perform well. From custom web development to portal development, from CMS web development to payment gateway development and from database development to eCommerce solutions, web development ensures your website to fulfill multifaceted purposes and make it fully operational.
A web developer is an individual, organization or group having a valid authority to govern the web mechanism and website functionality. Like a mechanic, a developer lets your website drive smoothly and run without facing any sort of interruption or obstacle. Now the major question occurs, "what does a web programmer or developer do?" Basically, a developer accelerates your website and lets it perform to the expectations of end users and get activated in the least amount of time. When it comes to hiring web developers, you should check mentioned-above qualities so that your websites can live up to the expectations. These include: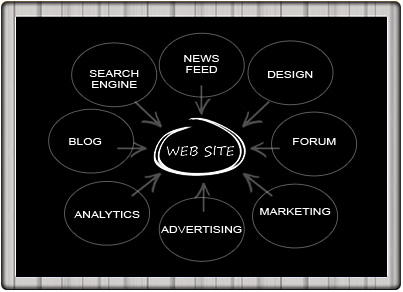 - Strong interest in computers, the internet and the web.
- Patience, methodical, and an inquisitive mind.
- Ability to build blocks on the web pages.
- Knowledge in HTML, JavaScript and CSS.
- Mastery over web languages and applications.
- Understanding web standards to troubleshoot web applications.
- A keen interest in technical updates.
- Knowledge of web hosting, installation and software upgrading.
Known by other names such a web content developer or a front-end developer, web developers program web pages and focus on the functionality of websites of all sizes and types. Also make sure, he/she should have the ability to design a website so that end users don't find it hard to navigate and access from any web browser. While designing a website, a front-end developer need to build and maintain web sites keeping needs of both the client and consumer in mind. Equal importance should be given to products and services and easy access to them.
Building a user-friendly, interactive and creative web site has always been a great challenge as well as reward for front-end developers. That is why they need to put their attention on application of codes to form function and design. The importance of database design can't be ignored as it is used to determine accuracy and performance in website maintenance and design. Remember: the database enables an end user to access relevant information available on a web site.
If you are looking for a web developer in India or a web programmer in India, a professional and qualified front-end developer will provide you web content in a user-friendly environment concerning web site development and maintenance. The web site should have an appeal that attracts all and a thorough system that avoids the complexity embedded in a web mechanism and performance.
NEED MORE INFORMATION?
Let us connect to create win-win opportunities that unleash exponential business growth.