Top Reasons That Make HTML5 the Future of Web Designing
HTML5 has the right elements that let developers tackle complex challenges coming in the web-develop...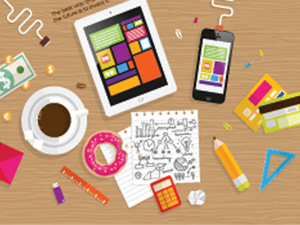 HTML5 has the right elements that let developers tackle complex challenges coming in the web-development landscape. These tasks include everything ranging from creating dynamic 3D user interfaces to manipulating a user's webcam. In a way, this newest specification from the HTML family has redefined the way users consume the content.
Streamlining Built-in Audio-Video Playback
Previously, webmasters worked with complex plug-ins such as Adobe Flash Player, Silverlight, and Quicktime to make websites have playable audio-video files. This time-eating deployment procedure was fraught with countless errors.
However, with the arrival of HTML5, things changed for the better. This framework has helped webmasters implement audio and video files on the website. Whether it is .MP4 format or the .ogg format, this language has empowered browsers to execute audio-video playback seamlessly.
The deployment of different audio and video files on a website has enabled developers to create rich, interactive UX. (Maybe that is why UI/UX Design Services Providers choose HTML5 over other web-development frameworks.)
Reimagining the Intent of Content and Design
Through HTML5, developers define what a page's element means; this language makes users know which part of the content is the heading and which one is the paragraph—this surely streamlines the work of developers and designers.
Apart from defining different parts of the content and design, it enables the developers to define the purpose of content and design on a site. Every leading web design company explains these purposes to design a spectacular web solution.
The computers cannot differentiate between a "Blog" page and an "About Us" section. However, with this new markup language, computers know a webpage's different sections. Plus, once the developers describe the content's and the web design's purposes and intents, a website becomes search-engine friendly as well.
Optimizing the Code for the Future
The earlier versions of HTML made coding extremely messy. Making even simple changes on a website became a nightmare for webmasters. But, then, came HTML5 along with a range of benefits including code optimization.
This newest form of markup language makes the code cleaner, shorter, and more optimized than ever. And a clean code is preferred by the ever-changing algorithms of leading search engines such as Google, Bing, or Yahoo.
In addition to code optimization, coding in this framework also promotes readability of the web content. Once a site's content becomes easily readily, it even becomes easily understandable. And those sites having easy-to-understand content find their rank getting pushed up on search engines.
Improving Cross-Browsing Compatibility
The past saw some websites facing troubles working on one browser while they ran perfectly well on a different browser. The reason for this difference in performance was that the site lacked cross-browsing compatibility.
HTML5 developers noted this difference and built a framework to support cross-browsing compatibility. So end-users will find that the sites written on HTML5 will run perfectly well not only on Google Chrome but also on Firefox, Safari, or Opera.
That is not all as this framework has supported offline caching. That is, no matter whether an end-user is connected to the internet, a few webpages will load for sure. (This, however, will happen only if the user has visited those pages once.)
HTML5 has many benefits, and that is precisely why web development and designing companies use this framework for creating highly interactive web properties. Further, designers even use this language to reduce the site's dependency on JavaScript. So whether it is about designing a website or a web app, pick HTML5 to streamline any web solution of any size.