Top 4 AdWords tips that take pay-per-click campaigns to the next level in 2017
Businesses that use Google AdWords aim for one thing-maximize ad budgets to yield a strong ROI. But ...
Businesses that use Google AdWords aim for one thing-maximize ad budgets to yield a strong ROI. But many companies fail miserably in improving their ad budgets. So this post shares four powerful tips that will empower companies to maximize their dollar's value invested in campaigns this year.
#1 Get Away from the Broad Matching
As per Google, broad match will allow a keyword to trigger an ad whenever a searcher will search for a particular phrase, similar phrases, synonyms, related searches, relevant variations, or singular or plural forms.
That is, broad match enables an ad campaign to trigger on slight keyword variations too. But those keywords may or may not convert business. So as per Google AdWords experts, businesses should dabble in broad matching only when they are pretty experienced in knowing their targeted keywords.
If companies and their hired AdWords experts want to use broad matching, then it is better to use only the exact and phrase-matched keywords in their respective AdWords accounts. For expanding a campaign's reach, a company should use only broad match's modified version.
This modified version can be identified with the "+" sign present in the account. If a business stays away from broad match, it will conserve budgets till the time it is sure which term exactly converts visitors into customers.
Here are examples of the different keyword match types:
Exact Match looks like this: [Flexsin SEO Company]
Phrase Match looks like this: "Flexsin SEO Company"
Broad Match looks like this: Flexsin SEO Company
Broad Match Modified looks like this:  +Flexsin +SEO +Company
#2 Know the high-performing keywords and give them ample budget
Once a company has an idea about the keywords that convert visitors into customers, it is important to make sure that budget is being spent to support those keywords only. A budget should have a sizeable chunk allotted to the best performing keywords which have converted into the sales and testing only those keywords that are likely to convert.
By analyzing which keywords work for a business, its digital marketing team can bid on those phrases and words that can convert. Providing ample budget to those keywords which have been performing best and simultaneously funding some of the keywords to try and test would be the utmost wisdom an expert can put into the campaign. Further, this will even give companies a road map for improving keywords and making them more specific to search queries.
#3 Separating the Display and Search Campaign
AdWords offers one powerful option to combine display select and search network, but it is usually apt to execute these tactics discretely. Searches and display performance for many accounts vary a lot, so keeping each one separate will help companies control budgets easily and quickly.
So whenever a business sets up a fresh campaign, it should do so by:
Basing the campaign on what the company is planning to target
Searching the network only
Displaying the network only
#4 Using negative keywords makes sense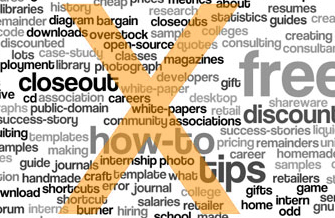 The keywords that are totally irrelevant for a business are the negatives ones; such a group of irrelevant keywords can actually be beneficial for a company. That is, if a campaign has negative keywords, it will surely bring down the amount of times an ad is triggered on irrelevant queries.
A case in point: If there is a dental practice offering root canals, then the dentist may even invest in keywords such as "root canal malpractice." By doing so, the business can make sure that the ad will never trigger on this specific keyword.
Negatives become highly important whenever a business is running phrase, broad modified, or broad match types. With this, a company's digital marketer may even see which all search queries will actually trigger ads.
So here are the top four tips that will easily let any PPC campaign management achieve success. If, however, a company faces a little difficulty in designing, implementing, and executing any of these tips, then it should hire a dependable AdWords and PPC expert immediately. A reliable AdWords expert has the experience and know-how to enable your pay-per-click campaign to drive your business's growth online.