These 5 Apps In Your Slack Workspace Boost Your Workforce Productivity
Slack is a communication app that is taking the world by storm. After all, Slack brings a huge array...
Slack is a communication app that is taking the world by storm. After all, Slack brings a huge array of threads and channels. The presence of these channels and threads makes processes and teams work more efficiently. But most of the time, teams are unable to use Slack to raise their productivity levels. If your team is one of these, then here are five apps to add to your Slack workspace. That way, your teams will be on the road to reaping massive productivity benefits.
SharePoint And OneDrive
Most teams use cloud storage solutions for accessing networked files. Yes, having files on your hard disk is so pre-pandemic. But when you have to share files via your Slack with your team, you may have to first go to your preferred cloud storage: OneDrive or SharePoint. There, you will have to download the file in question. And once the file sits inside your hard disk, you may share it from Slack.
If you are sharing files on your Slack this way, then we do not have to tell you that this process is so time-consuming. Thankfully, there is a solution. Integrate the Microsoft suite of cloud services with Slack. And you are all set because now you will be able to download your files directly from the cloud while bypassing all the extra steps. Not just that, but this integration will automatically let the app check whether everyone on your channel will have access to the file.
Trello
No doubt, Trello stands among the niftiest project management tools available. The tool is simple to set up and work with. We mean you can set up this tool and start using it under one hour. Even better, Trello is absolutely free to use. And when you integrate Trello into your Slack workspace, you will start to save a lot of your effort and huge chunks of time.
When you do this integration task, you will be able to refer to any card inside your board without even minimizing Slack. Moreover, this integration allows you to assign teammates, add new comments, and even modify a project's due date. In simple words, Trello's integration into your Slack workspace will help you manage your team more efficiently than ever.
Tettra Wiki
When you lead a team or work with it, you will come across many situations where you will have to answer some questions time and again. Answering questions repeatedly can be a time-sink. Tettra helps you save the time and effort spent on answering questions. This application can help you create a robust knowledge base that can be quickly integrated into Slack.
That way, you can build Slack channels where members can access company knowledge easily, swiftly, and directly. Even better, your channel members can find any information in their DMs using the /tettra find command. If, however, you want to help someone looking for any information, you may go to the More Actions menu on your Slack. Once there, click on Answer Question to launch the tetra app. When you are in the app, you may choose between the options of creating a new answer and answering with existing pages.
Marker.io
Website development eats a lot of time, and the process is complicated too. On top of that, the real work starts when the final output is delivered to the client. That is because this is the time when an endless series of requests for changes, feedback, error encounters, etc., rears its head. And when your client is not well-versed with the information it has to send to resolve these issues, you will have to face so many back-and-forth messages to discover the problem's root.
How can you avoid getting lost in a sea of feedback, change requests, and the like? Well, here's where Marker.io comes in. Install this app's widget on the site you have built. And whenever the client reviews the site, it can help the reviewer get a screenshot of any error that comes up during the assessment process. Integrating this widget into your Slack workspace can keep you and your development team in the loop regarding any feedback. Besides, this tool will even send you key information like the name of the stakeholder who reported the issue, console report, technical details, etc.
Polly
If your business is growing fast, you will go from working with a small team to managing a big team. The good thing about working with a small team is that you get to make key decisions based on the preferences of your coworkers. But when your team's strength grows, finding mission-critical responses at the right moment becomes difficult.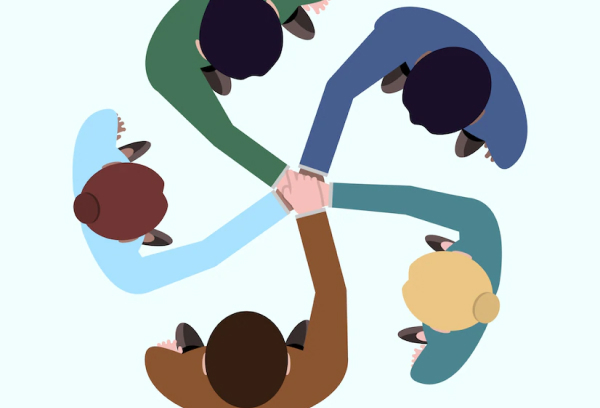 When you do not have any option, you will have to create a question or go through an incredibly long thread of different responses on Slack. Moreover, you may even have to sit in an in-person meeting asking everyone on your team a few questions to gather their responses. So, is there a better way of getting everyone's response fast? Start a quick poll. And here is where Polly comes into play. When you integrate this app into your Slack workspace, you will be able to create a poll and get straight feedback in your channel.
Final Thoughts
No doubt, Slack can help you drive collaboration and improve business outcomes. But when you integrate other apps into a Slack workspace, you will improve your team's efficiency by a wide margin. In this explainer, you have gotten the complete low-down on different widgets that can make your Slack workspace a productivity hub. To augment the Slack app's capability, you can also browse the entire app directory and will most likely find whatever you need.