The trends driving web development in 2016
The web development sector is characterized by a series of updates. And the dynamism of this field w...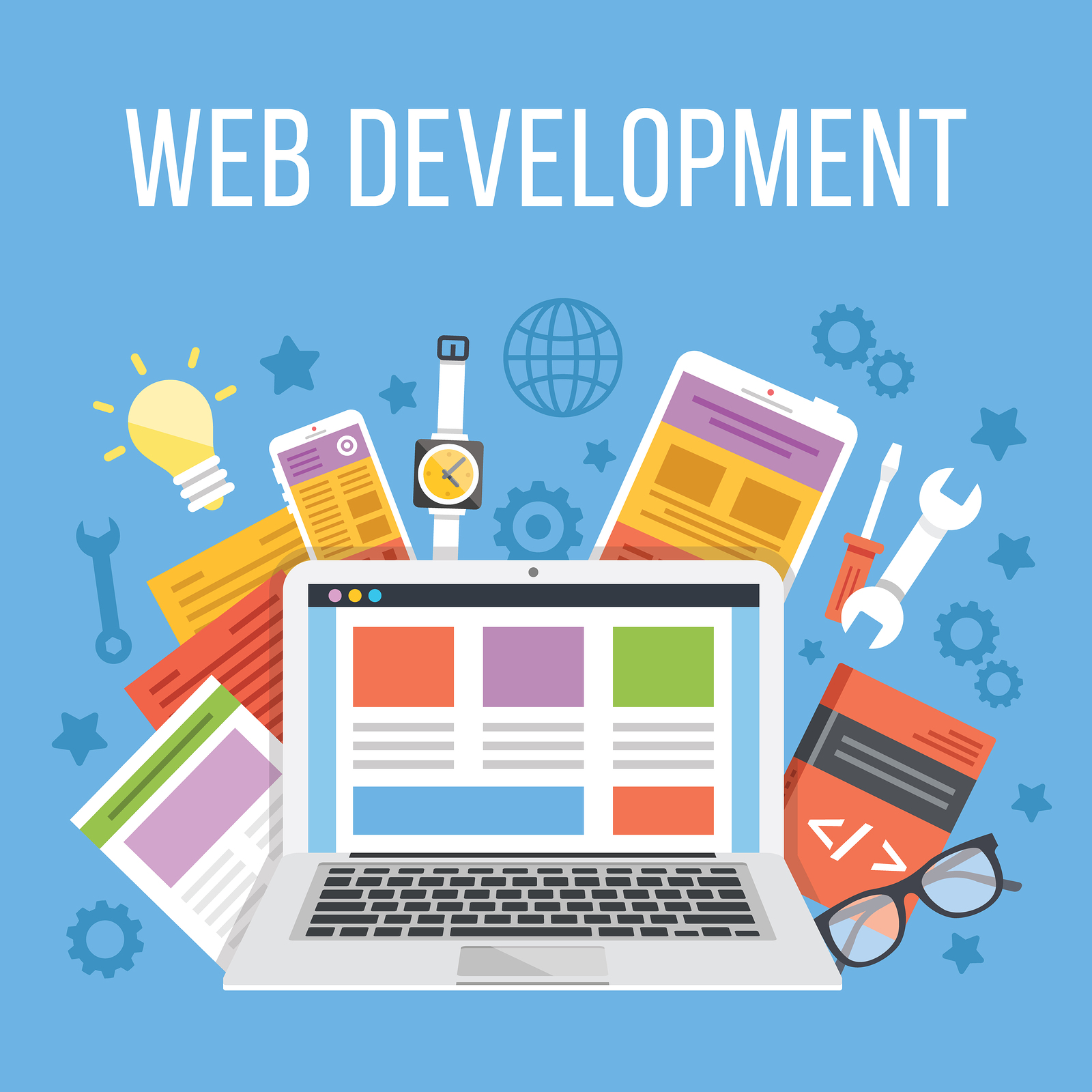 The web development sector is characterized by a series of updates. And the dynamism of this field went several notches higher with the proliferation of mobiles. The device's triumphant debut and exemplary growth have certainly influenced the realm of web development.
As the first quarter of 2016 has marched away, it is apt to read about the different trends and driving forces that governed web development during that phase; and these updates will likely affect the field this year.
Trend 1: Responsive Web Design (RWD)
The mobiles and their OS's have brought far-reaching impacts on the lives of consumers and the business owners. For that reason, business owners have to take note of what all is required by these mobile's OS's such as Android, iOS, and Windows. Based on the requirements of these OS's, a mobile website is optimized so that it can cater to all those who consume the Internet via their mobile devices.
Nowadays, every leading web development company has got the hang of RWD and has incorporated this web design concept in countless websites. And the trend has gained ground because of multiple benefits that it brings along; some of the key benefits are as follows:
If the website loads seamlessly on the mobile devices, it is contributing toward enriching the user experience. And if the user experience is good, the website will surely attract a lot of visitors. RWD is one of the key web-designing concepts that enable the developers to create a website that can accommodate as per the screen size of the device on which it is opening. Eventually, an enriched user experience can contribute toward generating business revenue.
High visibility on Google and other search engines
Here is a simple concept—a website that receives a lot of traffic will rank higher on Google and other search engines. And for letting a website receive a truckload of traffic, it has to fulfill the expectations of consumers. These days, consumers are on the Internet through their smartphones and other cutting-edge devices; and they prefer a website that can be opened seamlessly (and quickly on their mobile devices). Here, RWD comes into play. So once a website will carry all the elements of RWD, it will attract a lot of visitors who are consuming the web through their mobile phones. And once the site receives a lot of traffic, it will be destined to rank higher on the web.
Trend 2: Motion User Interface (UI)
Motion UIs are leading the way when it comes to rendering quality CSS transitions and animations in no time. With motion UI, it becomes easy to let an app's transition appear rich and smooth along with predefined motions.
Now, the prototypical animated elements need to emulate real life more. There is a demand for letting these elements to get integrated into websites without hassles. Here is where motion UI work is preferred by every prudent webmaster offering web development in India.
If the animation becomes an element of a website's UI, it is liable to make or break the entire UX. If the animation can perform meaningful transition, the site is a big hit. For that reason, it is apt to apply the motion UI whenever you wish to transform the risk of incorporating animations in a website's UI into success.
Interface animation is largely misunderstood for adding a sense of delight to the interface. Actually, motion UI is much more than that. Thanks to the Google Material Design and iOS 8, graphics are now getting the respect and the priority that they deserve. Now, as animations enjoy such high priority, it becomes obvious they have gone beyond the role of being mere bells and whistles of a design. With interactive UIs coming to the fore, animations are seen as a major communicator on a website. Today, the task of animations is to communicate with the visitors and to lend an aesthetic appeal to the website as well.
Trend 3: Internet of Things (IoTs)
When it comes to app development, the IoT has certainly transformed the game. According to Technavio (a chief marketing research company), IoT is expected to achieve a growth of nearly 31.72% from 2015 to 2019. As per Gartner, nearly half of the development regarding the IoT will flow from start-ups in the coming 3 years; and every start-up will factor in IoT before embarking on a web designing project. For that reason, this trend is compelling enough to be admitted into this list. Now, let us read up on the web design considerations that have to be kept in mind whenever IoT gets involved.
As per many leading web designers, every common, connected IoT platform requires to be very simple to use and clean. (That is because this interface will be accessed by countless people having varying degrees of Internet friendliness.) The design of this common framework will need to have:
- A logical flow
- A portal for providing user feedback
- An exemplary user assistance model
Significant back end
Users need to interact with a host of IoT devices; and for setting up that communication channel, the webmasters need to have an interface that has a developed back end. However, the major challenge is that every device has its own conventions of transmitting and receiving data. So there would be design challenges (and, dreadfully, even deadlocks) if there is no common platform. However, thankfully, node.js is built to be a common framework that can establish a robust communication channel between IoT devices and the back end.
Responsive framework
Unlike all the traditional websites where the requests, first, go to a webserver; and then the data is sent back. Such websites, which serve as common frameworks for the IoT devices, have another communication layer. (This layer is between the web server and the IoT device.) And one other layer implies latency in processing the request. For that reasons, the webmasters need to adopt strategies that must be designed for streamlining slow (and often clogged up) connections.
These three trends have carried out a sea change in the world of web development up till now in 2016. And each of these trends has all the elements to be a cornerstone for the world of web development in the coming time.