SharePoint Online Delivers The Digital Collaboration And Mobility That Businesses Deserve
Workforce, today, needs the right digital capabilities for working on any device from anywhere. Thes...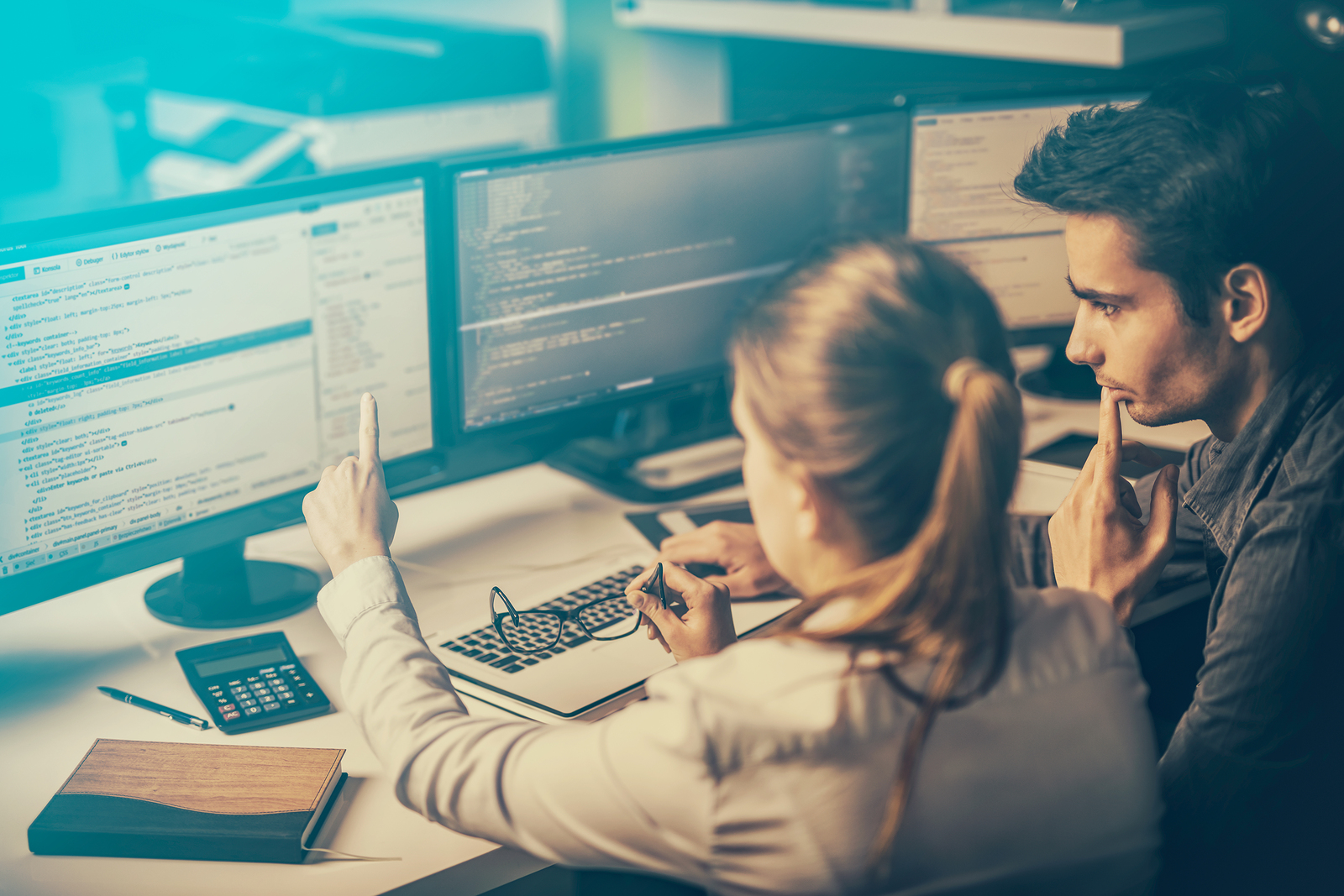 Workforce, today, needs the right digital capabilities for working on any device from anywhere. These capabilities are delivered by Microsoft SharePoint, which has made nearly 78 percent of Fortune 500 companies more collaborative, more organized, and much more agile than before.
SharePoint revolutionized itself when it first unveiled its innovative mobile-first, cloud-first vision. The vision, now, is known as SharePoint Online that is built to bring organizations, teams, and people together for intelligently discovering and sharing the right content and insights online. And its success lies in the fact that it is the first product in Microsoft's history to achieve the $2 billion mark in annual sales.
SharePoint Online is the cloud-based version of the traditional SharePoint, and it is available either as part of Microsoft's Office 356 suite or as a standalone product. Now, here is how this revolutionary SaaS enables businesses to develop game-changing online and offline capabilities.
Evolution Of SharePoint Online Puts Digital Transformation Forward
Previously, businesses owned huge data silos and deployed big server farms without tact and strategies. Because of such sprawling yet untamed server farms and data silos, businesses found it difficult to share knowledge, insights, and content as intended.
MOSS And Its Forerunners
The need to manage content initially gave rise to many products such as Site Server, Platinum, Tahoe, Officer Server, and the like. Such products featured the most basic form of doc management, a bit of e-commerce, and rudimentary web content management.
These products were the forerunners for Microsoft Office SharePoint Server (MOSS), which instantly shot to fame because of its close integration with Office applications such as Word and Excel. That made document sharing, management, and organization easier and quicker than ever, but complete efficiency in that regard was yet to be experienced.
SharePoint From 2007 To 2010
In 2007, record and doc management again became market priorities along with dedicated web content portals. It was with the development of SharePoint 2007 that the platform, as it is known today, started evolving itself. This was the time when SharePoint became more of a collaboration tool that allowed end-users to be more interactive. During such times, end-users were given the opportunity to move around the platform for managing extensive workflows and developing team sites. And it was none other than SharePoint 2007 that accommodated an integrated, fully functional content management system.
Following long development cycles, beta testing, and customer feedback, SharePoint 2010 was built. This version had enhanced capabilities such as better integration with a lot of Office applications. And this version easily empowered an enterprise's workforce at many levels for improving the overall business connectivity. Further, the version even automated workflow processes that transformed business efficiency.
Embracing SharePoint 2013
Finally, SharePoint 2013 came and it empowered the users to seamlessly upload different docs into specific libraries and folders for quick and simple retrievals. The 2013 version had also harnessed the evolving power and capabilities of social media and supported mobile users as well.
Apart from the mobility aspect, a full-fledged support for big data had been added to this version for accommodating much bigger data sets. By bringing the capability to include and process big data, SharePoint 2013 allowed users to execute multiple complex data operations without hassles.
SharePoint Online Brings The Power Of The Cloud
After all these versions, SharePoint Online came, and it capitalized on cloud computing like no other platform. This SaaS seamlessly brings together web- and cloud-based technologies for changing the way enterprise-class digital information is stored, shared, and organized. Enterprises leverage SharePoint Online to manage knowledge, content, and teams without disrupting the overall functionalities and experience.
Having the cloud at its core, SharePoint Online uses the most sophisticated virtualization tools for developing the best and the most innovative way to:
Improve IT efficiency of a business
Creating flexibility for the workforce
Automate key workflows
Enhance an enterprise's overall value
SharePoint Online Versus Traditional Cloud Storage Spaces
According to a presentation prepared by Gartner Catalyst, a business should take a firm stand when it comes to picking between different SharePoint deployment options. Several factors are in play that put SharePoint Online streets ahead of traditional cloud-storage spaces.
Going beyond a traditional file sharing system
You can seamlessly draw one imaginary line between Dropbox Business and SharePoint Online; the latter is one of the richest platforms that go well beyond than storing, managing, and syncing files. While Dropbox Business can be thought of as just one of the many cloud storage entities that are giving customers a lot of datacenter HDD spaces. First, decision-makers may not find it much appealing to have the capabilities of editing different Office files or building an intranet or collaborating with other employees in real time. But with the rising popularity of cloud computing, these needs will become more and more important for any business today.
Accessing browser-based Office online apps
When it comes to editing Office files and other documents in real time, SharePoint Online wins. SharePoint Online has dedicated doc libraries. The core apps present in Office 365 are also included in their browser-based versions within SharePoint Online. These files can be opened, edited, and saved easily in different browsers such as Microsoft Edge, Google Chrome, and Firefox.
The Building Blocks Of SharePoint Online
File Sharing And Storage
The online version of SharePoint enhances file sharing capabilities of the users by giving them 1TB of OneDrive storage.
External Sharing
The system improves the ways of sharing knowledge, files, and other content with people both inside and outside the enterprise.
Enterprise Content Management
SharePoint online takes content organization and management to the next level by having dedicated lists and libraries.
Team Sites
There is a specific space for a business's entire team to organize content (news or data) and collaborate on it.
Communication Sites
It has become simple to communicate a message across a business network with useful, dynamic communication sites.
Intranets
Now, it is possible to create dedicated intranets for announcing news, telling business stories, sharing resources, etc.
Mobility
Accessing team sites, content, and intranets has become simpler with the SharePoint mobile app for Android and iOS.
Enterprise Search
With SharePoint Online, it has become easier to discover relevant content and people whenever a business needs them.
Workflows
SharePoint has dedicated workflows that are pre-programmed mini-applications for streamlining and automating business process flows.
Reshaping SharePoint Online To Suit Corporate Needs
Apart from these out-of-the-box (OOTB) features, SharePoint Online brings the power of customization because the developers at Microsoft know that one size never fits all. For improving business capabilities that are hard to achieve through OOTB features, an enterprise can seamlessly customize SharePoint Online using client-object model.
By tailoring SharePoint Online as per a business's commercial needs, it enables its employees to become a unified workforce and not just a single, separate entity. In short, the customization of SharePoint Online can create personalized work experience to build fresh success stories. Keeping in mind these success stories, more and more companies are embracing professional SharePoint development solutions.
SharePoint Online Places Businesses In The Fast Track Of Productivity
Experience The Latest And Greatest Features First
These days, SharePoint Online's latest features are released through Office 365. Working on an online variant, enterprises will be able to use cutting-edge functionalities such as Delve and Office Graph; and these features are yet to reach SharePoint 2013. So if a workforce works on an on-premise solution, it will experience slow release schedules for all the latest features.
Reliability Comes With Every Microsoft-Managed System
If a system is migrated to Office 365, it will give the users the ultimate peace of mind of having a lot of uptime, which will be nearly 99.9 percent. With the SharePoint Online version, enterprises will get Office 365 that has ready-to-deploy intranets such as OneWindow Workplace for ironing out the complexities faced during installation and setup. Apart from all this, businesses using the online version will even have world-class technical support delivered by Microsoft.
Bringing Hybrid Office 365 Capabilities
Office 365 comes with a lot of useful tools such as Skype for Business, virtual machines, file sharing, screen sharing, file management, and one entire terabyte of OneDrive storage. So these hybrid capabilities of Office 365 along with Office Graph's machine learning are available in the SharePoint Online system.
So making the next big move to Microsoft SharePoint Online is one of the most productive decisions a business will ever take. Whether a business is a corporate powerhouse or a mid-size player, investing in a cloud-based service will reinvent the way knowledge, content, and applications are empowering teamwork across the board.
NEED MORE INFORMATION?
Let us connect to create win-win opportunities that unleash exponential business growth.