SharePoint 2019 Trends and Their Future Prospects
All Office 365 applications are seeing better adoption of SharePoint as it provides them more intuit...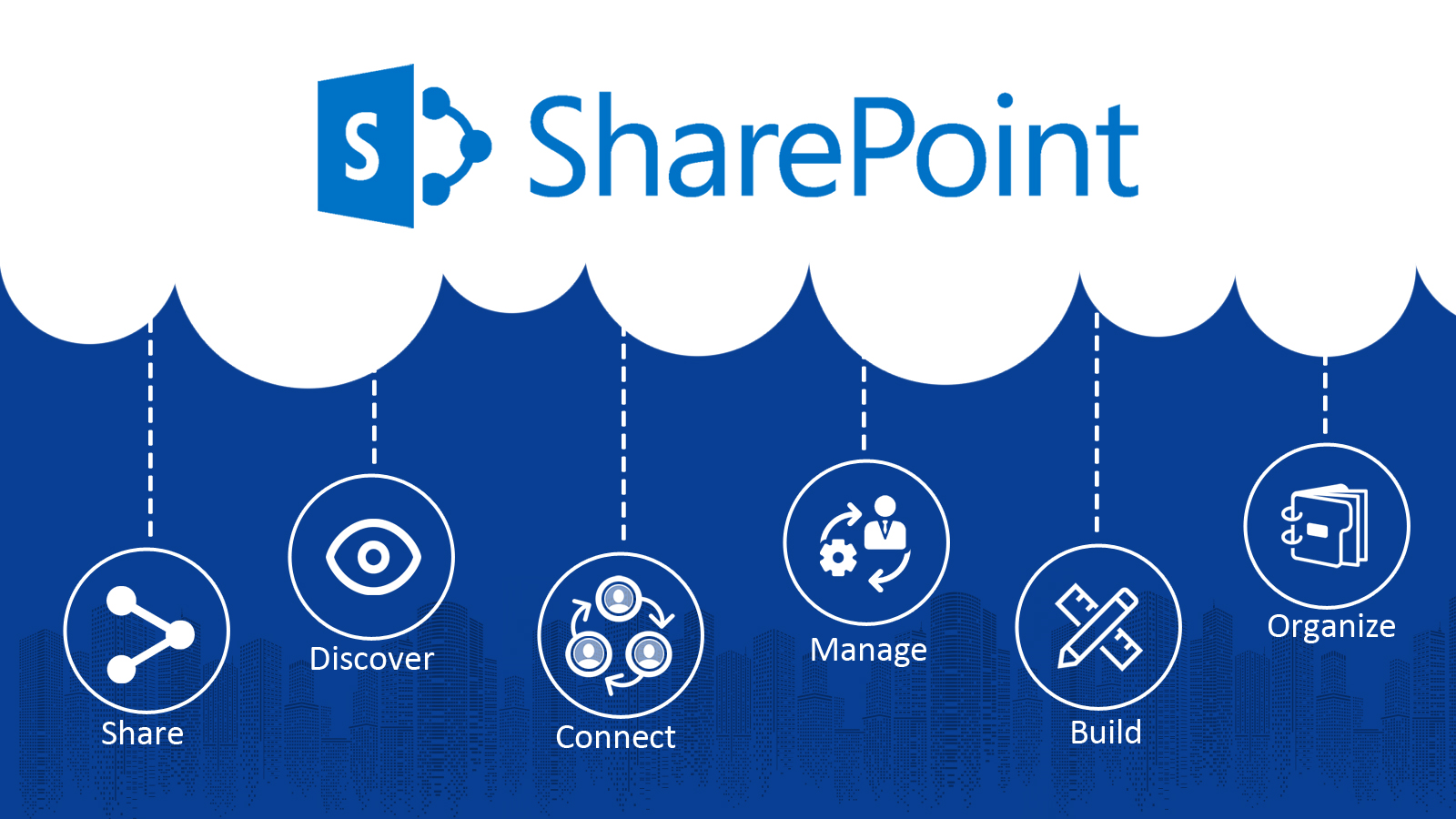 All Office 365 applications are seeing better adoption of SharePoint as it provides them more intuitive user experience. SharePoint 2019 server delivers enhanced hybrid experience to all users covering modern sites, hub sites and communication sites.
SharePoint 2019 focuses on the below 3 key areas based around the below three themes:
User experience development with SharePoint Online
Compliance capabilities and powerful scaling security
Content management capabilities across browsers and devices
SharePoint 2019 Server allows the users to sync features for OneDrive, allowing them to share solutions like DropBox and retire the competing files that make it one-size-fits-all type of solution for businesses. For unlocking the full potential of SharePoint 2019 Server, many businesses take the help of a renowned SharePoint development company.
SharePoint has always focused on collaboration and SharePoint 2019 continues this with new features to allow the people to work together on files, lists and libraries. Below new 06 features have been added to SharePoint 2019, that Microsoft says are designed to provide a modern experience which is compelling, mobile, flexible and easier to use. These six features are:
The Home Page allows the users to easily find and access the SharePoint sites within the organization and find news from the sites that are following. Additionally, one can create sites from the SharePoint Home Page as well.
The new Hero web part of SharePoint can display up to five items with images, texts and links to draw the attention of the users to the most important content on the page.
SharePoint Server 2019 provides modern experience for lists and libraries in team sites with SharePoint Online. The default lists and library experience is designed to allow the users to copy and move the files as well as pin documents using the command bar.
The innovative modern search feature of SharePoint allows the users to see the results before they start typing, and the results update as they type, providing the users a compelling overview of search results, grouped by type.
Users can embed videos; add documents, Yammer feeds, images and site activities using web parts that can be customized as well. They can also use Word, Excel and PowerPoint documents.
SharePoint 2019 lists make it easier for the users to create, curate and interact with information. It provides the teams and individuals the ability to access, share and collaborate effectively around the structured data and bring information from other systems into SharePoint 2019 to efficiently run various business processes.
A number of features have gone on their way out in SharePoint 2019, which include the below ones:
Multi-tenancy
SharePoint Designer 2013
Aggregate Newsfeed
Code-based sandbox solutions
Visio Services
Custom Help
Top SharePoint Intranet Trends
Here are some of the top SharePoint Intranet trends that are worth a mention:
User Personalization
Office 365 Intranet technology allows the users to exactly measure their tasks and delivers the content which is relevant to what they have searched. It quenches your internet search desires in a short time by serving your purposes. Other than high functionality, the ready-made intranet provides a range of opportunities for extensive growth.
Content Management
SharePoint 2019 intranet portal provides excellent content management features related to the document management, digital asset management and performing other top management tasks. There is top intranet software in SharePoint 2019 that allows you for easy handling of all the WCM publishing tasks. You will have a well-organized security system, and the CMS is crucial for a business that wants to be successful in dominating a niche market.
Artificial Intelligence
SharePoint intranet 2019 is your leading partner in getting a well-fit AI program for your business. SharePoint Intranet chatbots reply to your clients in your absence while Readymade Intranet allows you to circulate AI.
Brand Identity
SharePoint Intranet can help you in your branding efforts in achieving the desired layout, color scheme, logo and customizing the appearance of your navigation tools to make your website pages appealing to the users. It provides the users impression of a well-established business. You can add top custom controls on your web parts, giving the businesses potential of massive success over time.
Advanced Searches
Readymade Intranet provides you custom and advanced features that allow you to access the relevant information easily and address the issues related to SharePoint configuration.
SharePoint of the Future
SharePoint 2019 will find its market in the government sector, healthcare and financial services where they have strict regulations. Currently, connecting a SharePoint library inside Windows Explorer requires you to first navigate the SharePoint and sync it that way but in the future, SharePoint may have it the other way around. In the future, you may be able to navigate to SharePoint sites, pull up libraries directly in Windows Explorer, without having to go to SharePoint first.
Contact Flexsin Technologies to overcome your hurdles related to SharePoint integration as we have extensive expertise in this business collaboration application. Our SharePoint experts are updated with the latest developments in SharePoint 2019, and can offer you the most appropriate solutions related to your needs.