SaaS Makes Businesses Embrace the Next Generation Of Innovation
SaaS or Software-as-a-Service applications are used by the companies due to their cost effectiveness...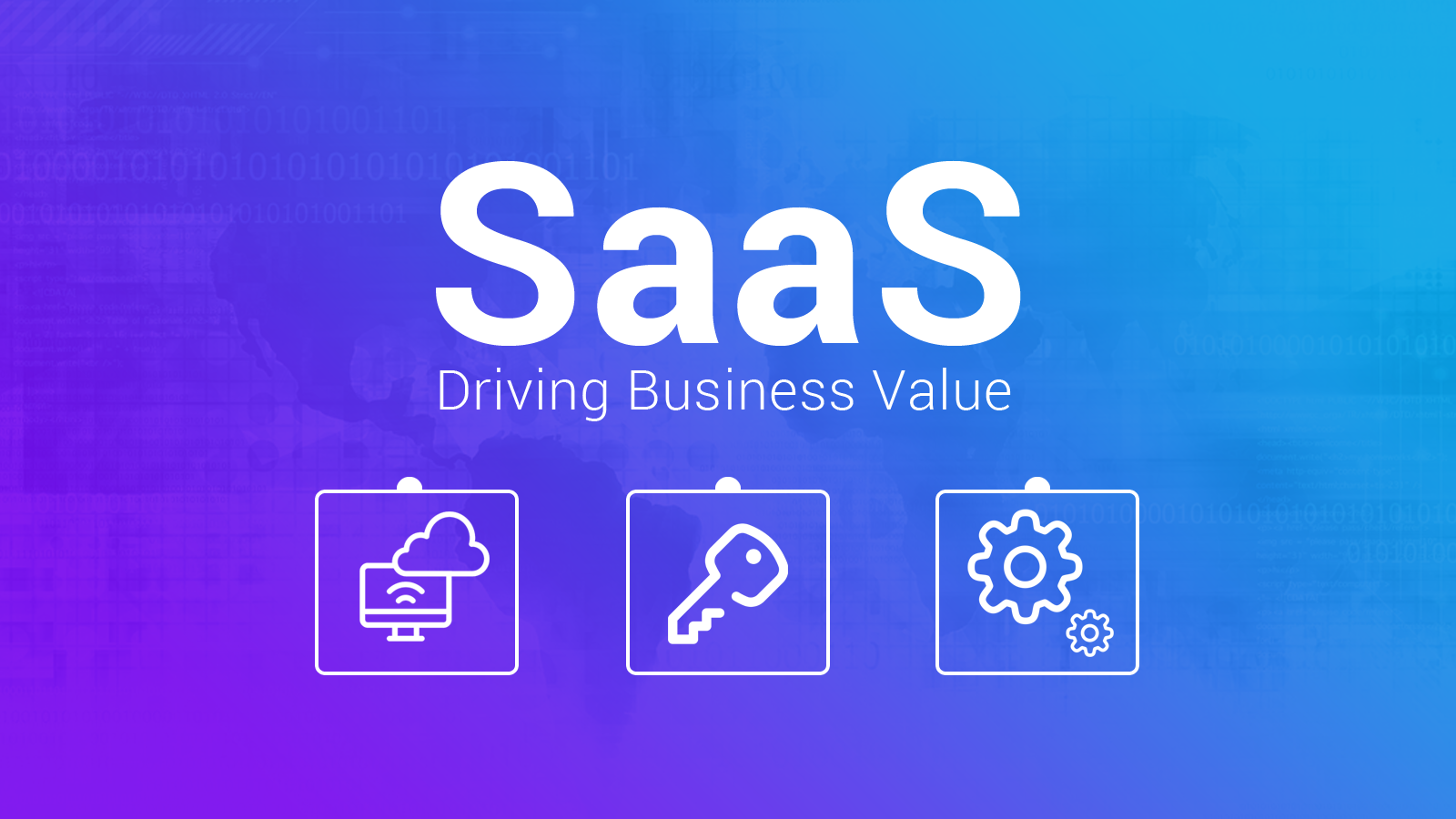 SaaS or Software-as-a-Service applications are used by the companies due to their cost effectiveness and speedier execution. The organizations need not have to bear the burden of complex software and hardware management as the services can be accessed via cloud based apps on the internet. Also invariably referred as web-based server, hosted software or on-demand software, SaaS applications run on the provider's servers who also manages the access, security and performance of the applications.  SaaS offers a new and alternative way of accessing software for the businesses and run them in a cost effective way.
While traditionally the software was to be purchased and installed, resulting in upfront costs, SaaS applications can be subscribed on a monthly basis without any upfront costs for the businesses. Office software is one of the best examples of the businesses utilizing SaaS applications.  The software can be subscribed to via the internet and accessed online with ease from any computer of a business's network.
SaaS is extensively used by the organizations to improve in the areas of marketing strategy, sales and customer service; this extensive use has eventually given rise to cloud application development. It's often at the cutting edge of new strategies to serve the customers in a better way. SaaS is a natural fit for the businesses looking to slash their IT responsibilities and costs, and is particularly suited for SMBs. They need not invest in in-house server capacity and software licenses, and can scale up and down based on the project demand.
Characteristics of SaaS
Three key characteristics of SaaS are summarized below:
Multitenant architecture: Users share a common infrastructure and code base, so SaaS vendors can innovate quickly and save on their valuable development time.
Enhanced access: SaaS makes it easier to monitor data usage and manage privileges.
Ease of customization:  Because of its multitenant architecture, users can customize SaaS applications as per their requirements without affecting the common infrastructure.
SaaS solutions are constantly evolving and enable third party apps with the existing business solutions to meet the needs of businesses in various industry sectors.
Growth of SaaS is a good thing for the enterprises as business managers, decision makers and IT leaders can make their own technology selection, however, they need to adopt a new approach to business management strategies in a SaaS economy. By adopting a customer-focused mentality and providing a richer experience to their customers, businesses can leverage the true value from their SaaS deployments.
Here are the topmost 10 SaaS applications used by various enterprises all over the world:
Salesforce.com
Microsoft Office 365
Google Apps
Amazon Web Services (AWS)
Netflix
WebEx
Zendesk
Concur
Docusign
Slack
SaaS can be used in a range of service offerings including planning, tracking sales, accounting and invoicing, and performance monitoring.
Advantages of SaaS
Gain access to sophisticated applications
You need not install hardware, middleware or software as sophisticated enterprises grade applications such as CRM and ERP can be easily accessed by the businesses who lack resources, infrastructure and funds for the same.
Usage and scalability
Additional storage or services can be accessed on the need basis without the need of any hardware or software installation. This way , businesses can scale up their software integration needs as per their growing needs, without installing additional resources for the same. This way, they can gain access to the high end software without incurring much upfront cost.
Workforce mobilization
Since your workforce can access SaaS applications from any computer or mobile device connected to the internet, it becomes highly mobilized as you don't have to develop specific apps to run on different computers and applications. They can access the applications from any system, anywhere, and work on the projects at hand.
Free client software
One can run most of the SaaS applications directly from the browser without the need of downloading or installing any software. These free client software prove to be a viable cost saving option for the SMBs.
Customization of applications
You can customize SaaS applications to suit your branding and business process needs to stay competitive and gain true business advantage.
Automatic updates
These are often free and automatically deployed by the software provider, so you always have the updated software with latest features available to you.
Disadvantages of SaaS
However, SaaS has its own share of disadvantages. As the sensitive data ends up on the servers outside of the company, it raises concerns of data security and privacy. This is a particular concern for the industries such as finance, legal and healthcare. There could be versions issues as well, where a business may choose to stick to the older version of the software as SaaS constantly upgrades all users to new versions. It generally also has fewer choices compared to the traditional models.
Horizontal and Vertical SaaS
While horizontal SaaS focuses on the clients across sector or industry, vertical SaaS is completely customizable and targets the customers within specific industries such as retail analysis, and healthcare BI. Vertical SaaS model allows for more mobility, that's the reason businesses competing in the specialized niche markets opt for vertical SaaS as it allows them to focus on developing a product aligned to market dynamics, all the while ensuring customer success.
Shift to Micro-SaaS
There has been a shift to Micro-SaaS, especially among the SMBs that look for smaller tools that provide one important function and are run by smaller teams. Examples of these micro-SaaS include add-ons, plug-ins and extensions for platforms like WordPress that do on require a large platform to run. They can be deployed faster and can be easily managed with only few people.
SaaS Integration Platforms (SIPs)
With IT departments valuing ease of software acquisition, deployment and upgrades, SaaS is experiencing increased adoption among both the enterprise clients and consumers. Many organizations are now taking moves to developing SaaS Integration Platforms or SIPs for building additional SaaS capabilities.
Be it strategy, deployment of scaling, Flexsin has extensive expertise in SaaS based applications and products development, and consulting.  As a leading SaaS application development company, we can help the organizations develop their SaaS roadmap and also help various software vendors to bring their products to SaaS environment for better use and exposure.  We are end-to-end SaaS solutions experts. Be it predictive analytics, integrated bespoke analytics solutions, custom API development, third party integration or multi-tenant architecture, we can handle it all with our professional expertise.