Multitasking And Productivity Features of Android Oreo 8.0 And iOS11 Make Smartphones Smarter
A significant update to the world's most advanced mobile operating systems and there is a good cha...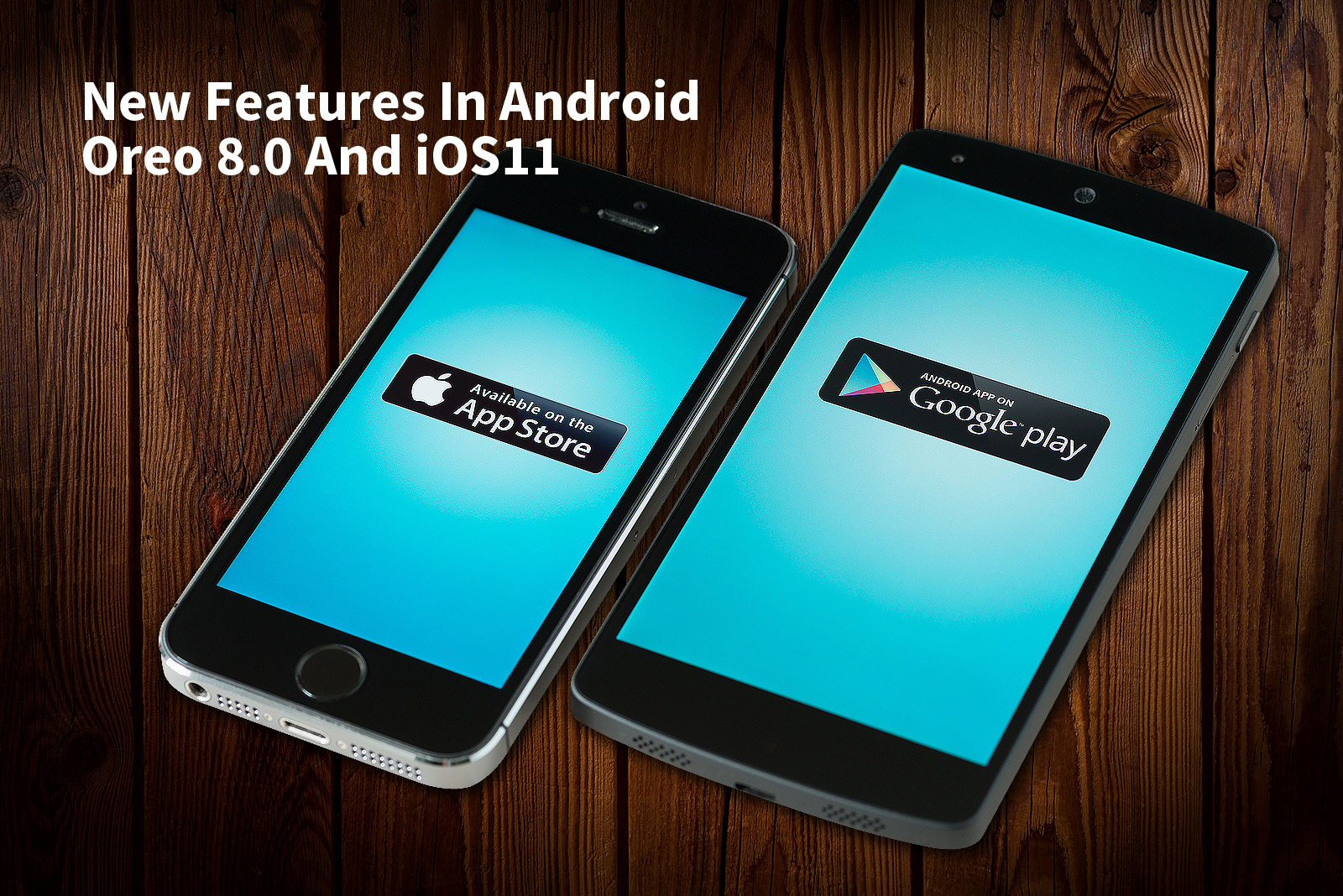 A significant update to the world's most advanced mobile operating systems and there is a good chance that both Apple and Google are gearing up to launch the next versions of iOS and Android respectively.
Google has announced Android Oreo 8.0 and it packs a handful of new features. There are some features, which are at the system level and speed up the system and extend the battery life, while others, will change the way users interact with their phone. Also, Apple sets a significant update to the most advanced mobile operating system, unveiled iOS 11 for iPhone and iPad. It makes iPhone better than before as well iPad more capable than ever. Now with iOS 11, iPhone and iPad both are most powerful, intelligent and personal devices they've ever been.
Here are some of the key features you need to know and what Android Oreo 8.0 and iOS 11 brings to the table.
Multitasking And Productivity
In iOS 11 Apple makes iPad the top priority, and with new split-screen and app-switching features, it makes easier to work with multiple apps as well as with a split view and now slide over. The all new deck provides quick access to favorite and frequently used apps and documents from any screen. It means you can move pretty much anything between any two apps. Make dragging and dropping of moving images, text, and files between apps more accessible than ever using Multi-Touch. For inline drawing, Apple pencil is more deeply integrated into iPad Pro, with support and a new Instant Notes feature, which opens Notes from the lock screen by just tapping Apple pencil on display. However, in iPhone, you won't find many new productivity features. Indeed, there are some new files and improvements to stock apps like emails and notes, but you cannot multitask on your phone the way you can do on iPad.
In the context of multitasking, Android Oreo 8.0 doesn't bring much because with the Nougat update; it already added split-screen multitasking for all devices.
Picture-In-Picture
Apple's, Picture-In-Picture feature doesn't exist on iPhone; it was introduced for iPads with iOS 9. It allows you to minimize the video, carry out other tasks while continuing to watch a video.
Android Oreo 8.0, Picture-In-Picture, a feature previously was limited to YouTube only for Android, now opens up support for an app and it works on phones as well as tablets. Using this feature, Android users just need to tap the home button, and resulting the video will pop into a small window that remains on-screen while you can use other apps. For the best placement, you can slide the video around or take it off-screen to end the video.
Smart Text Selection
Basic text selection tools have mostly remained unchanged for quite some time. Recent iterations of Google Android Oreo 8.0 and Apple iOS 11 announces Smart Text Selection, it uses Google AI to analyze what is being selected and provides you with contextual shortcuts.
Let's say, just by highlighting or selecting, you will be able to dial a number. Similarly, highlighting an address will provide a shortcut to begin navigation, by using Google Maps.
Keyboard And AutoFill
Google is adding a much-needed AutoFill feature, for most apps on your Android device; the Android Oreo helps you to sign into apps without typing your full password. If you are logged into your chrome account, and that account has saved your password, then the corresponding apps sync with the data to auto-fill the forms, even if you are not signed-in. Apple iOS 11 adds the addition of one-handed keyboard layouts so that you can type with one hand without a mess of typos; this is a small but appreciable improvement.
Screen Recording And Other Features On Android And iOS Along With Other Improvements
The Android app development market has received a huge boost with the arrival of the new version of Android 8.0 Oreo. It brings to the table a number of systematic improvements and value additions like, project treble, notifications, funny emojis and faster booting performance. You now have the option of recording the screen when using apps and playing games which is another major performance upgradation. It is recommended that you should take your time understanding the specifications of this advanced version of Android Oreo. Similarly, the new iOS 11 has unfolded a new set of features for you which will not just change the look of your iPhones, but also offer a whole lot more. With its new screen recording option, you can now record a video of what you are doing onscreen as well as narrate it.
Do Not Disturb On iOS
If you're driving and don't want to attend a call even though it's important, the new iOS 11 offers a Do Not Disturb feature which won't make your caller feel bad. This feature will convey a message to people trying to contact you that you will receive an alert about their call after reaching your destination.
Immersive Augmented Reality On iOS Devices
This is what the millions of iPhone and iPad fans have been waiting for high-quality AR experiences. You can now experience virtual content on top of real-world scenes for interactive gaming, immersive shopping, industrial design and much more. These iOS devices use built-in camera, powerful processors and motion sensors to deliver these AR experiences.
Other significant features and tools in Google Android Oreo 8.0 include Vitals, Tidier UI and much more. Similarly, the app store is redesigned in iOS 11, now searching apps and games easier than ever before.
Last but not least, in a lot of ways, the two updates are relatively evenly matched, but they are also unique in their own ways; so be sure to check out before plunging deep into Android Oreo 8.0 or iOS 11.