Microsoft Cognitive Services That Embed AI Into Reality
A digital revolution is transforming the way businesses work and people live every day. Now, smartph...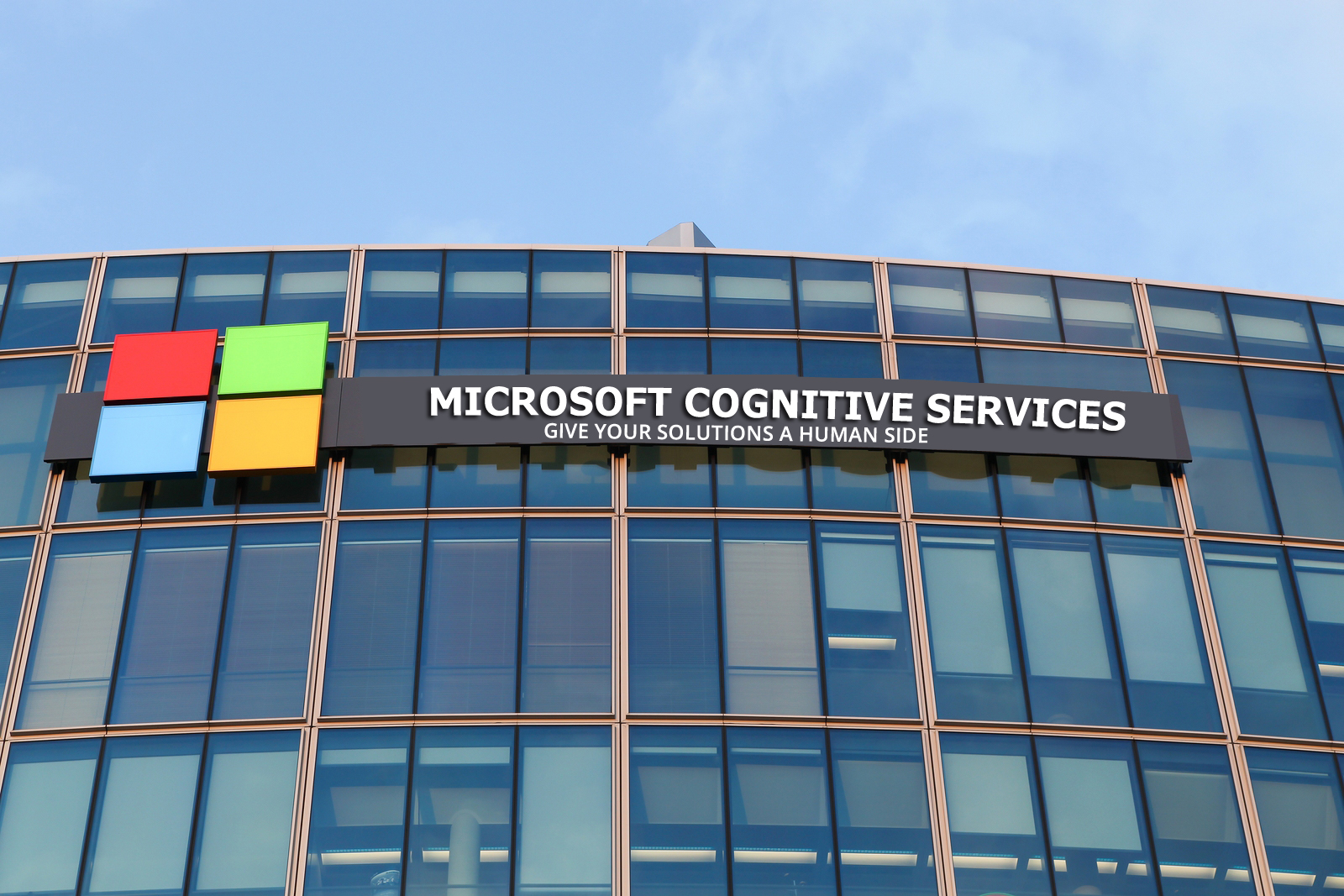 A digital revolution is transforming the way businesses work and people live every day. Now, smartphones and applications can convert speech to text, detect faces, suggest travel destinations, and do amazing things that seemed impossible until a few years ago. This revolution has driven forward with the invention of some groundbreaking technologies such as cognitive computing.
The Empowering Cognitive Computing Has Arrived
Cognitive computing, a part of the ever-evolving Artificial Intelligence, is the science of simulating human thoughts inside a computerized model enabling it to do contextual and natural interactions. The engineering that drives cognitive software development services relies on self-learning systems that use data mining, natural language processing, machine learning, and pattern recognition. By using these techniques, engineers build machines that mimic the processes through which human brains work.
This form of computing is built to assist humans in making mission-critical decisions. However, when it comes to deploying end-to-end cognitive models, any business can face challenges. The reason being that cognitive computing involves the application of highly advanced concepts belonging to mathematics and computer science.
So is that possible for businesses to integrate cognitive computing in their applications and other web properties? Well, yes, with Microsoft Azure's Cognitive Services, it is possible for companies to bring intelligence, automation, and power to their applications and other models. However, before jumping to Microsoft's suite, here are the industries that cognitive computing has disrupted with time.
Cognitive Computing Transforms Different Industry Verticals
Retail
Get the right insights into understanding customer preferences to target new prospects and retain existing customers.
Identify customers' pain points during online shopping for creating an enjoyable, streamlined experience.
Get the best analytics for enhancing customer engagement and satisfaction.
Create engaging messages and inspirational content to deliver exceptional brand identity.
Education
Let educators gain the most accurate insights into the skills, learning styles, and interests of all the students.
Develop the suggestions on improving the pedagogy and making classroom sessions more interactive and effective.
Get relevant in-depth reports on a student's strengths, weaknesses, and academic performance for deploying targeted learning methods.
Manufacturing
Support equipment management and intelligent assets for optimizing performance and decreasing downtime.
Evaluate gathered information about all the different workflows, contexts, processes, and environments to improve operations, quality, and decision-making.
Enhance and optimize a number of resources such as labor, workforce, and energy by collaborating different data sets collected from location, usage, individuals, and expertise.
Insurance
Organize data flow to the right agents or departments.
Improve an agent's decision-making capacity by delivering the right data at the right moment.
Detect fraudulent claims and activities.
Bring down the SLA response time for enriching customer experience.
Health
Enable medical specialists in developing knowledge, delivering personalized patient care, and accelerating discovery.
Empower public health officials to make better decisions related to vaccine releases.
Let the doctors make more accurate diagnoses.
Marketing
Introduce the best proactive changes to all the existing campaigns for generating positive results.
Understand individual customer behaviors for developing the right mix of interactions that improve conversions and loyalty.
Proactively recommend and test innovative rules for boosting campaign performance, avoiding setbacks, and creating better marketing experience.
Human Resources
Take recruiter productivity to the next level of excellence.
Boost employee growth by giving the workforce personalized learning recommendations on the basis of its interests, roles, career development plans, and personality insights.
Empower HR to accelerate and improve the workforce's impact on the enterprise.
Reimagine HR operations for improving employee satisfaction and bringing down the overheads.
Microsoft Azure's Cognitive Services Make Processes And Apps Intelligent
The cognitive services from Microsoft let enterprises create intelligent apps that are backed by powerful algorithms having few lines of code. With this suite, companies can try a number of free APIs and build smart applications or web assets in just a couple of minutes. Here are the most important APIs that are offered by these cognitive services.
Vision
The Vision APIs include proven image processing algorithms that let businesses automate content moderation and create more personalized apps. These APIs deliver the most intelligent insights into emotions, images, and faces. Three prominent APIs in this section are written below.
Computer Vision API
Emotion API PREVIEW
Face API
Language
With these set of APIs, an app or any other computer model can simply process natural languages, learn the art of recognizing user needs, and analyze sentiments. The most prominent APIs that come in the language section of this suite are mentioned below.
Bing Spell Check API v7
Text Analytics API
Web Language Model API PREVIEW
Linguistic Analysis API PREVIEW
Speech
This section is all about processing the spoken language inside the application. For instance, here, the enterprises can find the APIs that can convert text to speech and vice versa. In this section, businesses can find the following APIs to transform their web property's speech part.
Bing Speech API
Speaker Recognition API PREVIEW
Knowledge
With this set of APIs, businesses can map complex data and information for delivering semantic search use cases and solving intelligent recommendations. Here are the top APIs can give a business the best and most accurate insights for taking its performance to a whole new level.
Academic Knowledge API PREVIEW
Recommendations API PREVIEW
Entity Linking Intelligence Service API PREVIEW
Custom Decision Service PREVIEW
Search
These APIs bring intelligent search capabilities inside an enterprise app. With these APIs, businesses harness the ability to search through billions of images, videos, webpages, and news. And all this can be done with just one single API call. That is what fast means. Here are the APIs included in the search section of this suite.
Bing Search APIs v7
Bing Autosuggest API v7
Bing Custom Search API
Bing Entity Search API PREVIEW
How Do Microsoft's Cognitive Services Cut Through The AI Noise?
Every tech giant seems to be rolling out their versions of AI models, but how do Microsoft's cognitive services stand out? Well, these services are built around simplifying user experiences and getting the work done. Here are the two top benefits that an enterprise can reap once it has invested in the cognitive services delivered by Microsoft.
Usability Gets The Top Priority
Microsoft products are admired for their ease-of-use, and its suite of cognitive services is no different. These services are designed to be easily consumed. Also, the registration process, which is a mandatory requirement to use these services, is very simple. Once an enterprise is registered, the management of these services is also simple and quick.
Intelligence Updated Every Time
Microsoft's cognitive services are built around a lot of intelligence, and the best part is that the suite is updated from time to time. In addition, a business can focus on embedding deep learning, cognitive thinking, and other exciting concepts of AI in their computerized assets without thinking too much about logic and implementation.
So enterprises that want to embrace the future of performance should deploy cutting-edge cognitive services delivered by Microsoft. These services empower businesses to infuse reliably engineered APIs inside apps, bots, and websites for delivering the right intelligence that is needed to thrive in today's competitive landscape.