IoT Trends That Drive Revenue For Businesses
We are living in a realm wherein technology takes over people's lives quicker than ever. Waking up...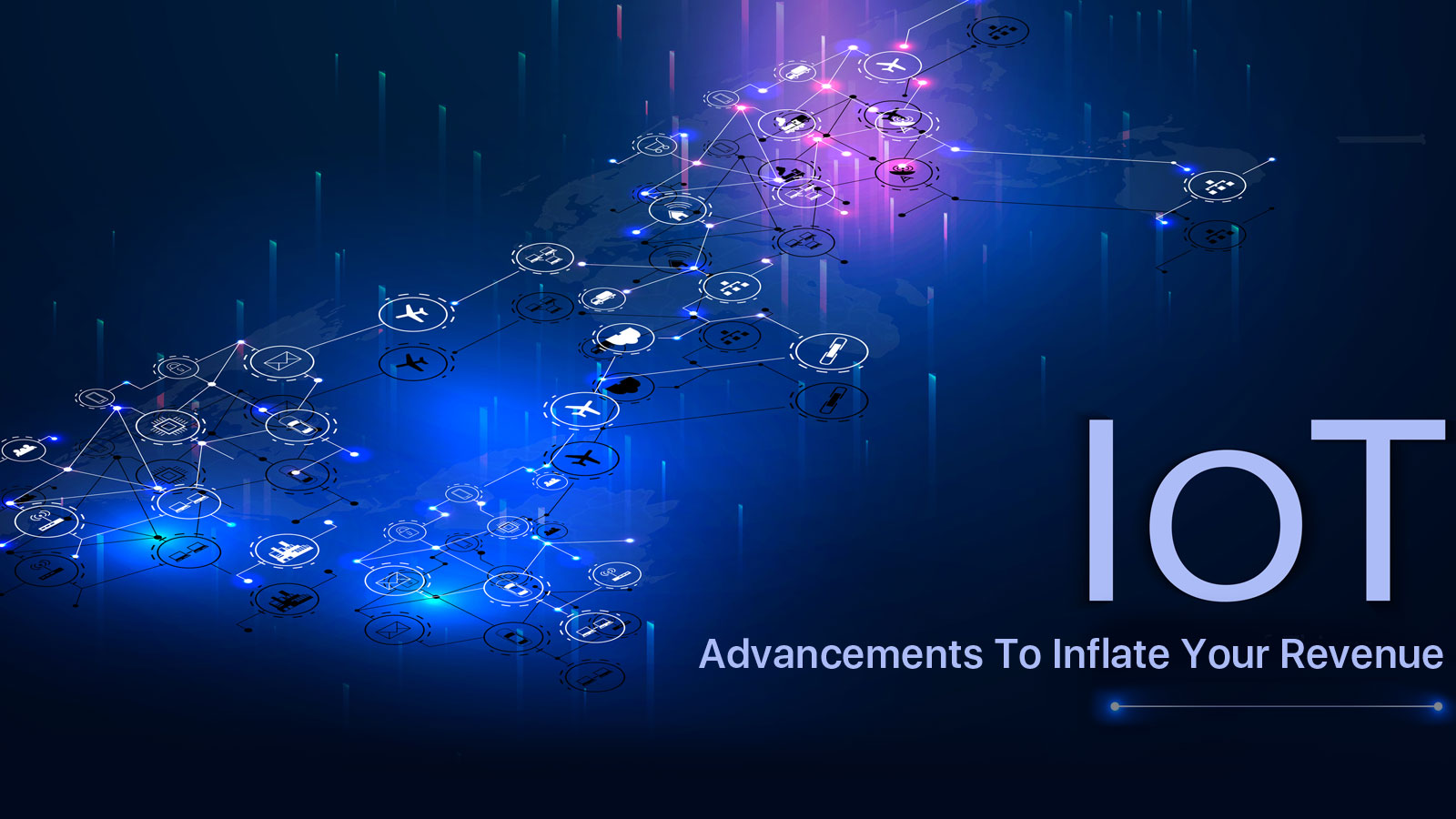 We are living in a realm wherein technology takes over people's lives quicker than ever. Waking up in the morning, the very first thing we seek are our smartphones that help us, guide us and inform us on our latest and upgraded lives. As we can already see, connectivity has been made incredibly seamless by the Internet across different platforms. Finally, the idea of this world turning a global village is now more than just a reality.
A massive contribution to such innovations goes to the fast developments in the area of Internet of Things (IoT). Technology that supports IoT is rapidly growing. No wonder IoT is already part of our daily lives. Today, we will consider a few of the latest advances in the IoT sector and how they are going to impact human lives as well as large-scale enterprises in the times to come.
IoT is vital for business' success
SAP aims at powering the next generation of IoT
What the future of IoT connectivity holds
- Edge computing emerging rapidly
This happens to be one of the most conspicuous advancements in the field of IoT. Until that time, data used from multiple devices in an IoT system would be transmitted to cloud in raw form. Well, that's not it. Edge computing developments are improved often; hence it's only a matter of time before edge computing takes over cloud computing completely. Many smaller-scale setups will then connect to expedite each and every process in our daily lives as well as businesses.
- IoT blends in well with healthcare
Each and every aspect of IoT proves to subsidy healthcare sector in some such way. Wearable devices and sensors now extract data as well as monitor them for instantaneous processing. Health monitors are designed to transfer analytics instantly which further help physicians across the globe evaluate and handle the respective medical conditions.
- IoT cloud development
Today, Cloud services are undeniably crucial for the deployment of IoT, which further has led ecommerce giants like Amazon to put in uncompromising efforts as they add additional services and products to their inventory catering cloud services.
- The eminence of big data and AI
Experts say that with the massive amount of data being collected every minute, its processing is imperative. Analyzing and evaluating all this data is vital as raw data in itself are not much of use. So, Big Data management is now indispensible and is on the rise with all other developments in IoT. Accurate execution of all this data in actuality holds inordinate potential.
- Rise of IoT operating systems
With Windows and iOS still being widely used, IoT operating systems seem to be becoming inadequate. Real-time responses are essential for IoT to operate well-timed and this is absent in our existing operating systems.
- Emergence of Industrial IoT and Digital Twin Technology
IoT has ever since been an essential technology in the manufacturing industry. This has made the manufacturing processes less risky, more trustworthy, and more efficient. There's always been a constant evolution in smart manufacturing, however this seems to have grown exponentially nowadays because of techno-industrial IoT upheaval. Industrial IoT (IIoT) provides superior efficiency, hence productivity incorporating and analysing data in a way which would not possible otherwise.
Simultaneously, digital twin technology happens to be gaining an unbeatable popularity off late. Using this, enterprises are now creating an unblemished picture of how their IoT-enabled devices are interacting with the entire manufacturing process. This enables software experts to comprehend how machines' lifecycle works and allows significant change prediction which might be essential in advance.
Choose the right IoT technology partner to boost your business
Be partnered with a full-time IoT applications development company that can make the most your smartphones/software solutions, and can also deliver benefits to maximize efficiency in the lives of your employees as well as customers.
Incorporating IoT solutions is important, for they make workplaces and industries connected using environmental data collected by sensors. The professionals must work through a stack of top-notch technologies to develop cutting-edge IoT applications that will eventually help your business approach the modern millennial.