Intelligent customer interactions and insights by Salesforce to accelerate business growth
Customer-oriented thinking and an all-in-one ecosystem that can converge all customer data is crucia...
Customer-oriented thinking and an all-in-one ecosystem that can converge all customer data is crucial for the success of a business. To be truly customer-centric, a business needs to know the customer preferences and contexts in which they engage with an organization. Salesforce CRM (Customer Relationship Management) platform provides a perfect way to build customer relationships and take them to a new level. The robust tool effectively addresses the challenges of customer service, sales, and marketing.
One of the biggest advantages of Salesforce is that it allows you to look at every individual account, task and opportunity to a lead, providing you with a lot of insights before you approach a potential customer. It helps you organize customer profiles as you have all the information you need at one convenient location, and you can look up any lead or client you want, even if the client is assigned to other representatives. This way, Salesforce provides a holistic approach to managing your growing business requirements. Any sales representative can easily cover for others when they are absent, eliminating any gaps that you may have in your customer support model.
Outstanding time management for organizing tasks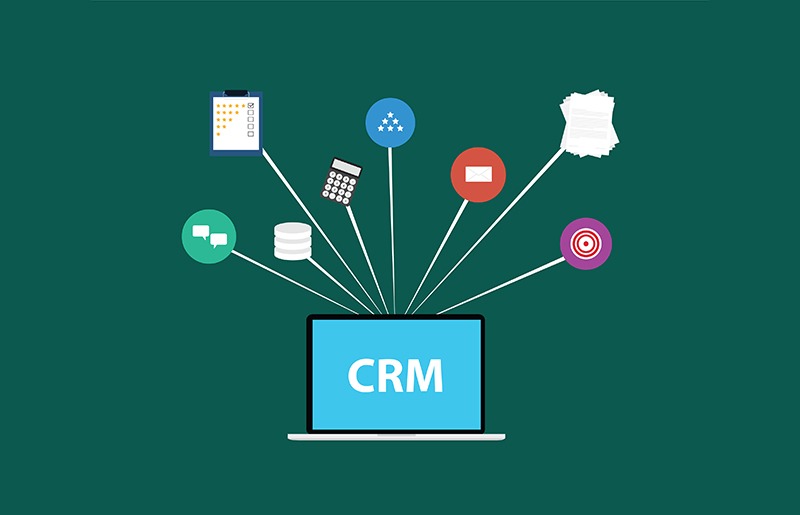 With comprehensive customer information and a wealth of planning resources at your disposal, your teams will have the benefit of outstanding time management. Your teams will have all the information they need to prioritize work for your clients. This way, the teams can organize tasks for different clients according to the same criteria. Salesforce provides a high degree of adaptability as the objects can be aligned to the requirements of the project. Salesforce ecosystem makes workflows more flexible than other similar ecosystems. Being a cloud-based software, Salesforce is available anytime and anywhere you want to use it, on any device.
Salesforce AppExchange, the world's largest business app marketplace, provides the sales teams with functionalities to extend their power to sell, service, and market. AppExchange has more than 3100 applications available, and more than 2 million developers. It's a hotspot of advanced CRM (customer relationship management) features, and new ideas are being developed by more than 2 million developers. It provides the users with tools for connecting and building deeper relationships with customers. Salesforce can easily integrate with third-party applications. Apps like Microsoft Outlook, G-Suit, Xero, FormAssembly, LiinkedIn, and AdobeSign can be successfully integrated with Salesforce.
Retrieving data at both quality and quantity levels
Salesforce AppExchange allows you access to thousands of verified applications to expand the functionalities and capabilities of the platform. One of the most significant benefits of Salesforce is that it retrieves data both at quantity and quality levels. It allows the marketers to look at every contact, task and personal data to a lead to get a broad picture of the potential customers. However, finding a lead is just half the battle. Guiding them through the sales pipeline towards full engagement is the remaining part of the battle. With Salesforce, your teams would be in the know of the exact stage of a lead in the channel, so they will be able to close the lead faster.
Specialized Salesforce clouds for specialized needs
Salesforce offers different tools for tracking the lifecycle of potential customers. Sales Cloud is to channel sales activities while Service Cloud helps you identify the clients' needs. Salesforce Service cloud is designed to empower businesses and service agents to deliver world-class customer assistance. The AI-enabled cloud provides the teams with the capabilities to provide personalized services to the customers.
Pardot and Marketing Cloud has all the features and functionalities to track the customer throughout its journey. Einstein Analytics cloud by Salesforce allows the marketers to get an in-depth and deep understanding of the team's sales performance. It is designed to empower marketers, sales and data analysts to establish intelligent customer interactions. The tool performs multiple tasks, collects data from internal and external sources, quickly processes and analyzes all possible combinations, and provides accurate forecasts to the marketing teams based on the data processed.
With its lead registration capabilities and robust management tools, Salesforce CRM helps in increasing partner sales and setting boundaries as per employee assignments and customer volume. This feature of Salesforce reduces conflicts between sales channels and facilitates a balanced workload among the sales persons.