Impact of UI/UX Web Design Elements on a Website
A website's home page is the gateway to it versatile functionalities, content and its overall UI/U...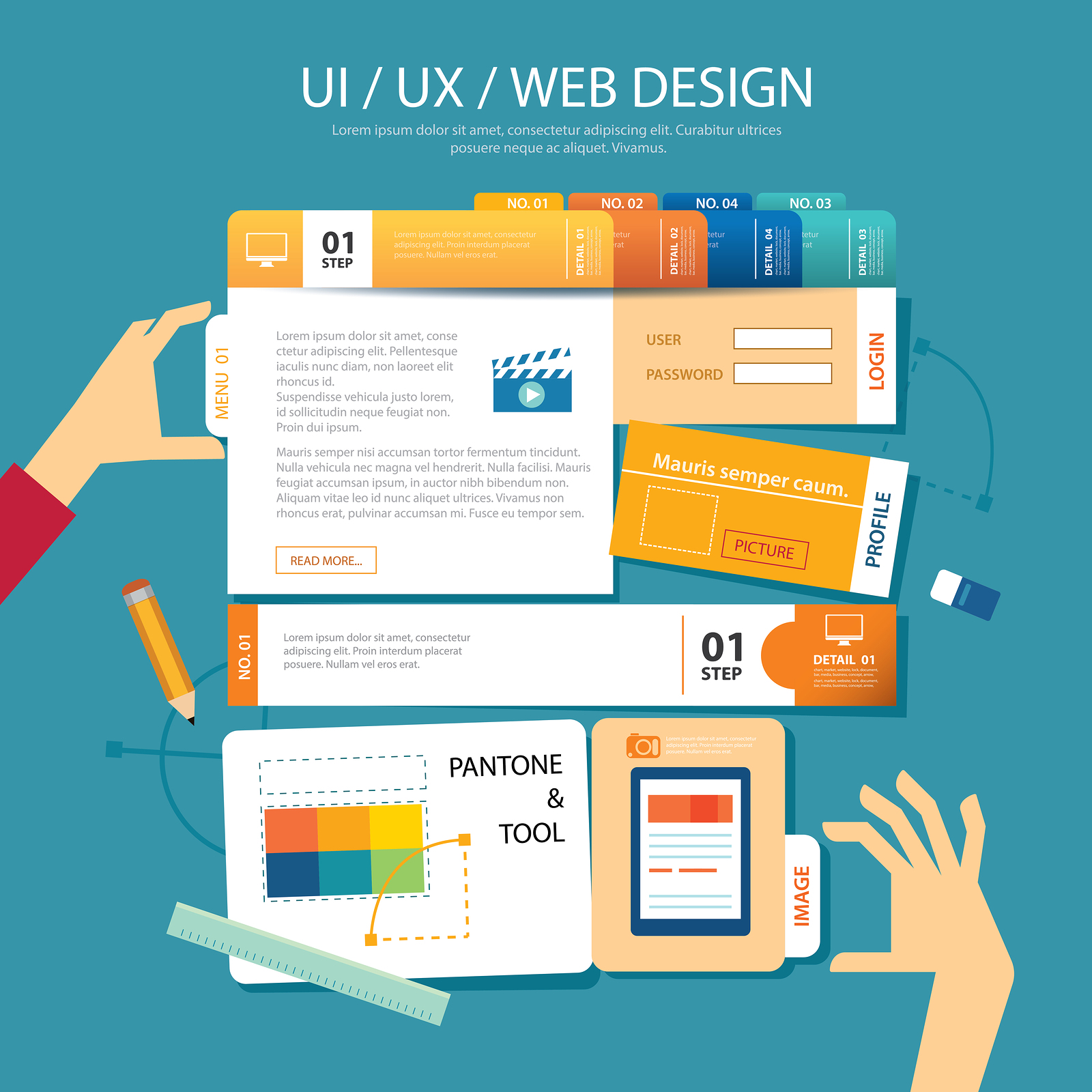 A website's home page is the gateway to it versatile functionalities, content and its overall UI/UX design. User Interface (UI) and User experience (UX), both aspects are crucial for website designing. Like usability and utility, visual appeal of a website has a significant impact on its success and acceptance by the users. Visitors would leave the site within seconds if the website does not impress them. User-centric design is crucial for the success of a website that engages the visitors to get enriched user experience.
To provide a unique user experience, a web design company should consider all aspects of the end-user's interaction with the company, its products and services. The primary needs for an exemplary user experience are to meet the exact requirements of the customer in a hassle-free manner. Website design should be simple and elegant. True user experience can be achieved through a trendy interface, and graphical and industrial designs.
Key elements of successful UX design:
Value
Value is the key element which converts clicks into sales and retains a loyal customer base. Designers should develop an immersive design that will keep the users amused and engaged.
Adaptability
Adaptability is the key element of UI/UX web design which is related to users' buying, downloading, installing and using a product or service. It is closely related to usability. An unstructured and poorly designed site can damage the desirability and value of your brand image. A website that cannot be accessed by the end-users on certain browsers is badly coded and languishes way down on search engine rankings. To improve adaptability, UX experts use robust usability techniques to ensure that the design is easily recognized and understandable by the users.
Desirability
It's a vital key element for user experience. It is related to the emotional appeal. The Dynamic user interface provides your web presence contemporary look and feel. Clear and coherent brand identity makes your reputation and provides you prominence to grow organically. A desirable product or service must engage the visitors in relation to their intended use of the product or service.
Similarly, a good User Interface (UI) design is also essential for the website. The user interface makes the end-user's interaction with the website and company as simple as possible. The success of any website depends on how the user interface is designed. Designing a good UI is quite a challenging task which is performed by the website designers. There is a selection of user interface resources which are used by the designers to access, redefine and create a UI design.
A web design company offering innovative UI/UX web design brings together the concepts of visual design, interaction design and information architecture.
Key elements of user interface design
Using color to manage attention
Color focuses visitor's attention on essential and actionable elements of the site. Warmer tones such as red, yellow and orange are naturally bright which grab attention easily.
White space indicates relationships
It is vital for the user interface. Create space between one interface element and another, be it button, article text, navigation bar etc.
Clarity
It is the first and foremost requirement of an interface. Users should be able to understand and recognize that design.
Consistency matters
Screen element should be consistent throughout.
Design should be externally consistent with user expectations and prior experience.
Design should be internally consistent with style guidelines.
Web design company provides services for creative UI/UX web design. Such a company has experts who will deliver you UI/UX design that will reflect your business ethos. At Flexsin, we have seasoned web designers who will create UI/UX web design for your website at affordable cost. We are a leading web design company delivering customized solutions to businesses large and small. Contact us today to get the perfect design and interface for your website.
NEED MORE INFORMATION?
Let us connect to create win-win opportunities that unleash exponential business growth.