HubSpot CRM to Salesforce: A Comprehensive Migration Guide
Data migration is a challenging task. And the task gets more daunting when you need to transition fr...
Data migration is a challenging task. And the task gets more daunting when you need to transition from one CRM to another, such as from HubSpot to Salesforce. The success of CRM migration depends on proper preparation, technical expertise, and organization. We are a Salesforce consulting company that has vast experience in carrying out successful and seamless data migration from different CRM deployments to Salesforce. Based on that experience, we have crafted a step-by-step guide to ensuring a smooth transition from HubSpot to Salesforce.
I. CLEANSING AND OPTIMIZING BUSINESS DATA
Before beginning migration, it is integral to perform a data clean-up and optimize data assets. Our team of CRM migration specialists works closely with customers to identify and evaluate the management rules of their existing databases. Based on that analysis, we distinguish key information and ensure validity and consistency while transmitting data. We ensure duplicate records are either merged or replaced to create, maintain, and sustain data integrity and get rid of redundancies.
II. ORGANIZING BUSINESS TEAMS FOR SUCCESS
Our migration team collaborates with customers to build effective data-handling rules. That way, we ensure that every record remains ordered across the migration process. We also use sales targets and different organizational criteria to help businesses structure and categorize accounts, contacts, and leads for simplifying accessibility and improving visibility.
III. ANALYZING BUSINESS DATA COMPREHENSIVELY
Analyzing your data is essential in determining the key objects you wish to migrate to your newly formed Salesforce org from HubSpot. Our experts start the process by carefully assessing existing CRM deployments. This assessment helps us find missing data or discrepancies, such as old meetings or appointments. Carrying out this step is integral to ensuring a smooth and seamless transition without any data loss.
IV. SECURING DATA WITH ROBUST BACKUP PLANS
Businesses are concerned about data loss while migration is underway. Our Salesforce specialists make sure they have a robust data backup plan in place even before the migration work starts. This backup plan makes sure that data remains completely secure during the migration. We have access to different tools to help you create a data backup, ensuring your valuable business information is well-protected.
V. MAPPING DATA EFFICIENTLY
Mapping CRM data assets is integral to a successful migration process. Because of this reason, our team thoroughly evaluates the specificities of your existing CRM and compares them with Salesforce. During data mapping and evaluation, we factor in entities, custom fields, and relationships to create custom fields and data. That is how we resolve any form of discrepancies that could possibly exist between the two CRM systems. Moreover, our well-planned data mapping makes sure data transfers are done smoothly.
VI. TESTING THE MIGRATION SEAMLESSLY
We test our CRM data migration strategy extensively to uncover any potential issues that may come up during the process. Our team offers expert guidance to ensure businesses overcome their migration challenges as effectively as possible. Additionally, we help businesses implement Salesforce deployment with business data effectively and on time.
VII. GETTING PRICING ESTIMATES
Last but not least, a business must get quotes from different migration experts. We ensure transparency remains the cornerstone of our every migration project. Before embarking on their CRM data migration journeys, businesses connect with our team to get an estimate of final costs. Undoubtedly, estimates give a clear idea about the migration project, but the final migration cost will eventually depend on a business's unique requirements. Rest assured, as we aim to offer competitive and accurate quotes.
MIGRATING FROM HUBSPOT TO SALESFORCE? GET OUR ADVANTAGE!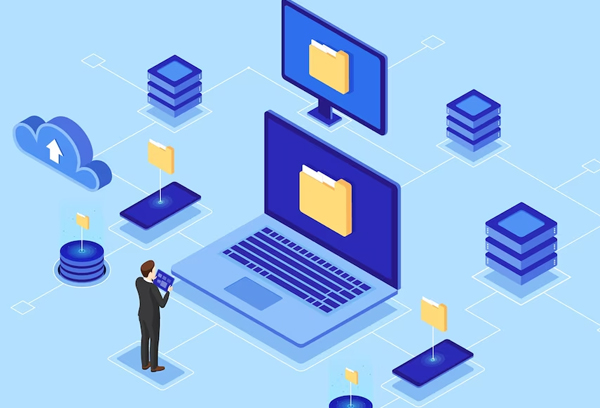 We have become a trusted Salesforce solution provider that can undertake any CRM data migration project owing to different reasons:
Expertise: We have years of experience in CRM data migration and have honed our mythologies to make sure data transfers are seamless, safe, and quick.
Customization: Our team customizes the migration process based on your business's specific requirements, ensuring that CRM operates optimally, especially in the post-migration phase.
Data Security: Your business's backbone is data. We have rigorous backup plans in place and take comprehensive security measures to protect your enterprise data throughout the migration process.
Technical Proficiency: Our team has Salesforce professionals who are well-versed in managing complex data mappings and resolving key challenges.
Timely Delivery: Time is an asset, and we know that. To that end, we follow efficient and time-honored processes to make sure migration is done on time and without hampering quality.
IN THE END
Smoothly migrating CRM data from HubSpot to Salesforce requires detailed planning, all-encompassing data analyses, and in-depth technical capabilities. We offer a comprehensive suite of Salesforce solutions that help businesses prioritize data integrity and security. Our team has access to different migration tools and technologies to facilitate CRM data migration. Connect with our Salesforce specialists today and discuss how they can help you move your business data from any CRM application to Salesforce.