How Artificial Intelligence Is Reshaping The Digital Marketing Landscape
Artificial Intelligence is reinventing the digital marketing space. AI seamlessly empowers the digit...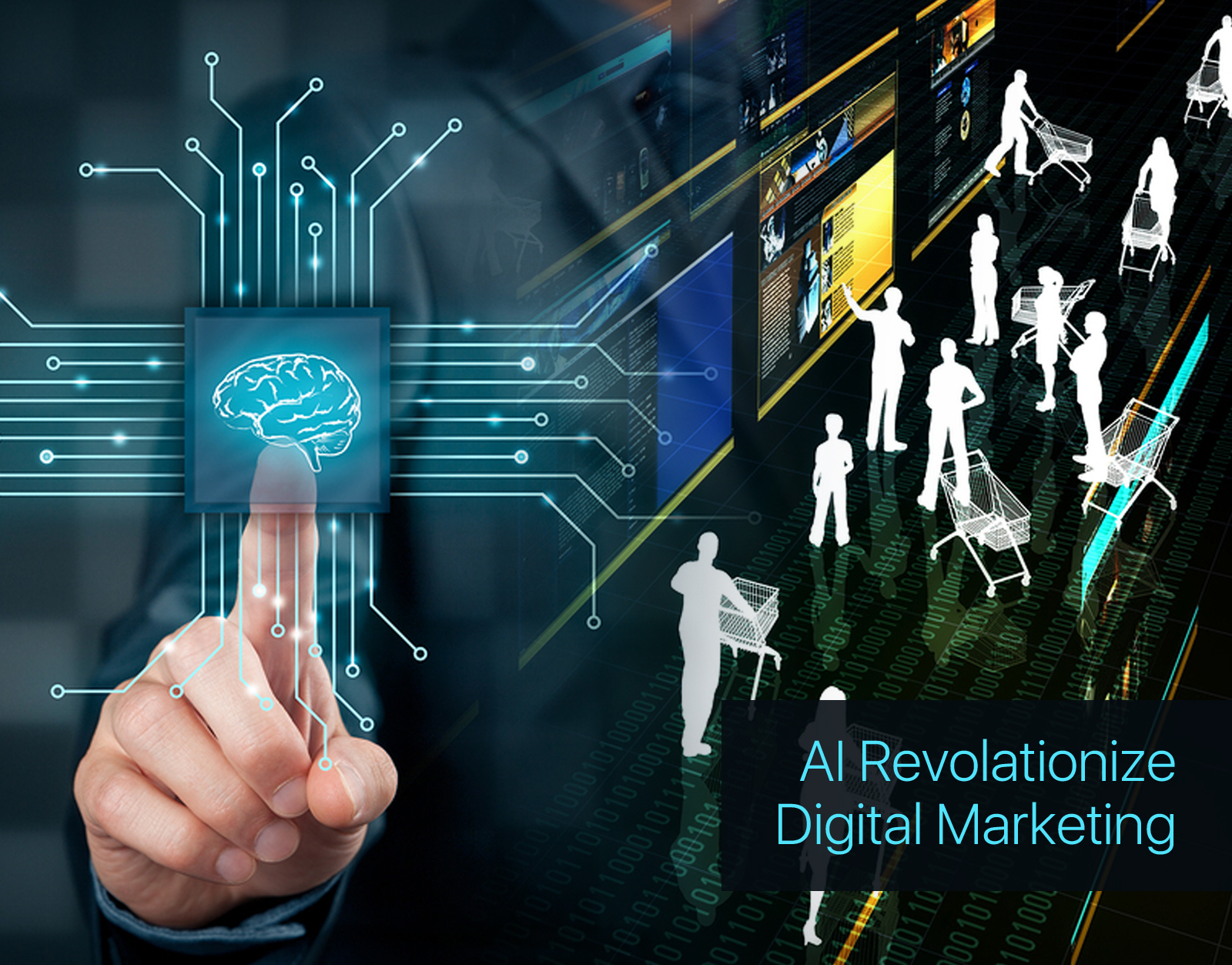 Artificial Intelligence is reinventing the digital marketing space. AI seamlessly empowers the digital channels to improve productivity and unlock more business opportunities. Today, AI is a technological buzzword that has heavily influenced every second American billboard in the form of machine learning.
AI unleashes the power of analytics and big data to create intelligent automation that is disrupting the world of digital marketing and making product development intelligent in unimaginable ways. With AI-enabled digital marketing processes and strategies, you will create relevant, personal connections with your prospects and customers.
How AI Drives The Future Of Digital Marketing
You will depend on a variety of AI processes for the following factors:
Developing interactive communication channels with your customers
Creating self-evolving conduits for accurately forecasting sales
Taking strategic and tactical steps toward brand creation and development
Delivering the right insights to make smarter, simpler interactions with clients
Embedding complex digital marketing processes with intelligence
Optimizing social media to make online marketing more intuitive and responsive
Data And Artificial Intelligence Empower Digital Marketing
Data is scattered across every level of your organization; it is just that you have to look for these huge chunks of data that can give powerful insights for driving your company forward. Customers who are coming to the digital space carry along with them meaningful data that is consistently evolving. So, basically, you have to leverage AI to find the right data for reshaping your business and making it agile.
AI enables you to know which set of data will be the most valuable one for your business. Artificial Intelligence takes away the guesswork from the heavyweight analysis done through big data. Machine learning along with artificial intelligence develops newer ways through which big data is analyzed, filtered, and segmented in minimal turnarounds.
By putting artificial intelligence right at the heart of digital marketing, your digital marketing team can serve customers better. In a way, these high-end technological processes allow you to automate the emailing cycles for zillions of your customers. And the saved time can be used by you to develop fresh ways of developing your brand and creating winning solutions and campaigns.
Setting Artificial Intelligence In Digital Marketing
AI is integral to digital marketing as it simplifies the lives of countless customers and marketers every day. From texting to accurately visualizing business insights, AI merges big data with machine learning for developing smoother, smarter, more immersive user experience today. Now, here are a few uses cases about how and where AI has touched the world of digital marketing.
Accurate Content Curation
A range of predictive analytics enables Netflix to create and fine-tune content-related recommendations. For this, AI uses ever-evolving clustering algorithms that are periodically enhancing the stream of suggestions and allowing viewers to pick a subscription plan that suits them the most.
AI has the most common purpose of uniting info from an array of datasets. A leading American footwear and clothing brand has leveraged IBM's Watson for combining user data with the data on nutrition and fitness. The result of this combination has empowered the brand to offer personalized, relevant lifecycle and training advice that is delivered on aggregated wisdom.
Intelligent Search Engines
Google confirmed that it used an AI system, RankBrain, for interpreting a large fraction of the search queries it received during that period. With this AI, Google could use the natural language processing (NLP) to create relevance in queries and content. This AI even assisted Google to interpret voice search and user context better; now, this capability of the leading search engine is known as Google Assistant.
Like Google Assistant, iPhone's Siri has used digital marketing to take voice search and command to new level of excellence. Similar to AI is already implemented by Google for improving search engine search results.
Improve Data Protection
Many security specialists today analyze debit/credit card usage for identifying different points of compromise. Today, the relevance of AI tools and processes can be felt by every forward-thinking card issuer and retailer. For instance, leading retailers have suffered considerable data breaches that were purely the result of a system that completely relied on passwords and usernames without any specific way of authentication.
However, AI and machine learning are making the landscape of credit-card security more sophisticated and securer now. AI–empowered solutions react on fresh fraudster tactics and easily analyze unstructured data as well. Here, NLP can be leveraged for looking at the text found in all those transactions that make unstructured data structured and safe. Fresh AI implementations, like the ones used by the United Services Automobile Association, will seamlessly pick any behavioral anomaly on the very first instance.
Enhanced User Experience
Leading web development companies and digital marketing firms rely on The Grid-an AI-enabled website-designing platform. This platform leverages machine learning to develop the most immersive web designs for companies that belong to different verticals.
AI has the capability of intelligent image cropping and recognition. That is not all as this AI platform has different typography selections and algorithmic palette. You may use The Grid for automating your business website's design and enhancing its quality easily and quickly.
Taking Social Semantics To Excellence
Microsoft's AI chatbot, Tay, was the first one to try its hand on Twitter. However, deep learning—a form of machine learning that is done on large data sets—has a long way to go in the online social world. With the help of social semantics, companies do sentiment analysis, product recommendations, and voice and image recognition.
Another noteworthy step in this direction is Facebook AI Research (FAIR) that is done for understanding and developing systems having human intelligence. The main aim of this AI project is to give people better and more creative ways of communicating with each other. For this, Facebook collects and analyzes huge data sets and entire data lakes that the social media leader receives from its two billion users daily.
With next-gen capabilities, AI will surely make your business smarter and more efficient than ever. However, AI is still an evolving technology that should be used to rethink the way you build and rebuild your business in the digital space. Top digital marketing companies are using AI to unveil game-changing ideas for building the businesses..