How A Metaverse Helps Build A Culture Of Immersive E-Learning
Metaverse is all the rage these days. It is the new buzzword that is taking the commercial landscape...
Metaverse is all the rage these days. It is the new buzzword that is taking the commercial landscape by storm. Since metaverse chiefly incorporates VR and AR technologies, it will redefine the world of e-learning. Today, more and more e-learning apps are including emerging technologies – AR, VR, blockchain, and more – that have helped both learners and instructors come closer to the ecosystem of metaverses.
When all is said and done, metaverses are a big deal for many sectors, including e-learning. So, in this explainer, we will delve into how metaverse is reimagining the e-learning industry. But, first, let us cover the basics of what a metaverse is and its different building blocks.
Metaverse Explained
When Facebook was renamed meta, everyone in the tech community wanted to understand what metaverse is. So, a metaverse is a virtual space. In this space, users create their avatars and customize them. And, then, the users use their avatars to perform multiple everyday activities that they do in the real world.
The decision of Facebook to rename itself as Meta is the technology conglomerate's commitment to developing a virtual space where the focus will be on digital engagement. And Facebook is not the only one to jump on the metaverse bandwagon. Instead, companies such as Epic Games, Nvidia, and Microsoft have been preparing the tech that will promote the development of next-gen apps. These apps will leverage cutting-edge technologies, such as AR, VR, blockchain, IoT, AI, ML, and more. Eventually, these apps will become the strong building blocks of many metaverses.
However, a metaverse is not a short-term project that may finish within two years. Today, the metaverse is what the internet was in the '90s. However, with time and many big-ticket development initiatives, a confluence of mature technologies will be developed to power metaverses in the future.
Now you have an idea of what a metaverse is, so let us unpack the tech that is used for building today's metaverses.
The Building Blocks Of Metaverses
Virtual Reality
VR or virtual reality is an environment generated by a computer. In this virtual environment, the users interact with one another as they do in the real world. The video gaming sector has many stellar examples of putting VR into use. Today, many players put on their VR glasses or headsets to step into the immersive world of virtual gaming. Once they are in the virtual world, the gamers can run, hit, feel, and do different activities as mentioned in the storyline.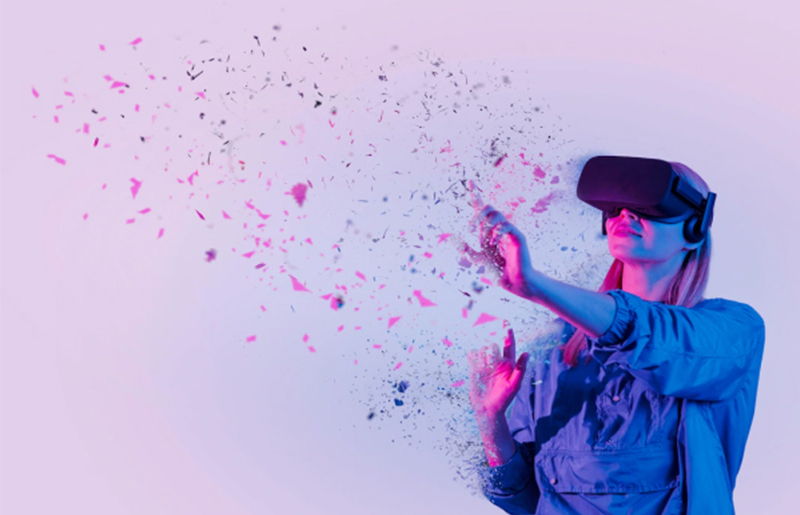 Augmented Reality
AR, or augmented reality, develops objects and images inside a natural environment. In this environment, the AR objects interact with the elements of the real world. Pokémon GO is one of the best examples of AR where different pokémons interact with the people who are part of the real world. Besides this AR-enabled mobile game, here is another fascinating example of AR in action – 3D holographic technology. This technology involves the creation of a strong 3D layer that is developed using image detection and recognition. 3D holographic technology helps create 3D visualization, which is frequently used for elevating the e-learning experience.
Blockchain
In the real world, the payments are governed by fiat currencies, plastic money, and other online payment systems. But how do payments happen in a metaverse? For that, there are cryptocurrencies. It is expected that metaverses will rely on a host of cryptocurrencies for supporting a new breed of digital economies. And cryptos are powered by blockchains. In fact, blockchains have proved to be successful in helping metaverses gain six advantages – digital collectability, digitized proof of ownership, value transfer, accessibility, interoperability, and governance. Overall, blockchain will help build a metaverse that is more cost-effective and transparent than the real world.
Metaverse and E-learning – Ushering In A New Era Of Immersive Learning
The world of physical learning has always monopolized learning ecosystems for teachers and students alike. However, the COVID-19 pandemic created a culture of digital learning overnight. That way, digital learning actually improved the learning's accessibility. Because of the pandemic, the traditional learning model has been turned on its ears. The result? A more fast-paced, flexible, technology-enabled learning format. Here are some concrete ways by which a metaverse will create a new culture of immersive learning.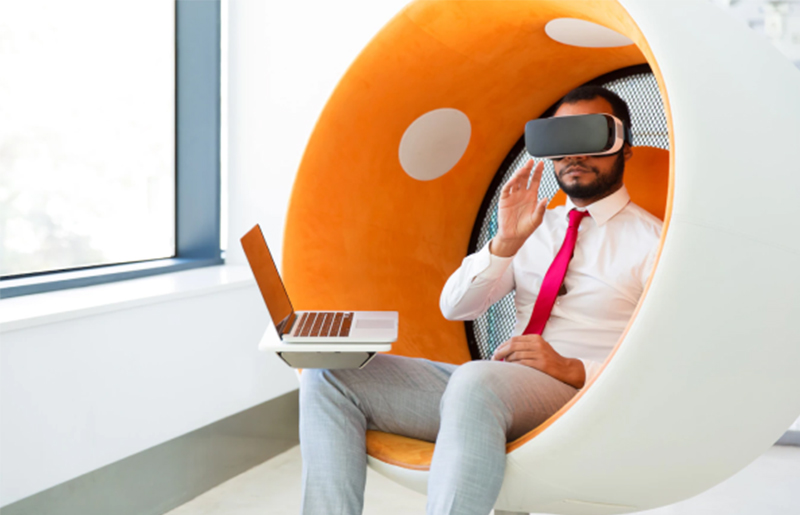 Improving E-Learning Capabilities
Students today enjoy interactive learning that is done on laptops or smartphones instead of books. Metaverse apps built for e-learning will create a robust virtual landscape where students will use their avatars to write notes, talk with other students, walk to digital classes, and transform the e-learning industry. Besides learning, students can change the hair color, expressions, and clothes of their avatars, too.
Elevating The Quality Of Illustrations Made By Teachers
Today, instructors rely on video-calling apps to connect with students. However, these apps cannot deliver proper illustrations of real-world objects that the teacher wants her students to see. Here is where technologies, such as AR, help instructors show objects that will improve the quality of learning. Here is a case in point: If instructors want their student to see an automobile part, then they may use holographic apps for reflecting 3D images. Thanks to holographic technology, many students understand mathematical and scientific experiments interactively.
Bridging The Gap Between Teachers And Parents
The metaverse can help parents gain actionable insights into their kids' performance at schools, colleges, and other educational institutions. Not just that, parents may even sit inside a students' classes and check the quality of education that a teacher is offering. Moreover, metaverse e-learning apps can have dedicated VR modules to help parents interact with teachers remotely in real time.
Leveraging 3D Visualization To Improve The Quality Of Learning Resources
With the help of a well-deployed metaverse, the quality of learning resources will be better. 3D visualization can play a big role in fine-tuning the quality of pedagogical resources that instructors use to teach students. On top of that, textbooks can also be VR-supported – that means a book will be able to read the text aloud and will have 3D immersive diagrams. Likewise, history lessons will be far from boring as interactive videos – which are powered by 3D visualizations – can be made to help students understand past events better and faster.
Wrapping It Up
E-learning apps, which will fuel educational metaverses, are all set to elevate the learning experience from end to end. This new-age learning experience will make e-learning always-on, always-evolving, and truly disruptive.
Moreover, these e-learning apps are now embracing the concepts of blockchains, AR, VR, AI, data analytics, and ML as well. And that is how these apps will help students, instructors, and other educational stakeholders step closer to the metaverse.
So, do you have an idea of building a metaverse that will disrupt the e-learning landscape of today? But you are not sure how to implement the idea? If yes, connect with our team of metaverse developers and take the first step toward turning that idea into a PoC. Connect now!