Enabling smart business transformations with Microsoft Dynamics 365
Microsoft Dynamics 365 apps have millions of users worldwide ranging from SMBs to enterprises. It'...
Microsoft Dynamics 365 apps have millions of users worldwide ranging from SMBs to enterprises. It's a set of interconnected, modular Software-as-a-Service (SaaS) applications and services that are designed to enable and transform business, customer, and employee interactions. The application combines ERM (Enterprise Resource Management) and CRM (Customer Relationship Management) capabilities, so instead of siloed sales and marketing functions, Microsoft Dynamics 365 offers automated and intelligent sales and marketing capabilities to organizations that efficiently connect, prioritize, and convert leads into paying customers.
The application brings all sales and customer data together into one system offering users a single source of truth. This way, the tool provides the users a complete picture of their customers' journey, thus helping them generate and assess leads, and capture the opportunities as they emerge. Dynamic 365 for Sales allows users to manage their sales processes from beginning to end by centralizing all organizational sales leads data into one place, so the teams can focus on building relationships and nurturing customer relationships. The application issues intelligent and automated reminders and actions to keep the leads moving through the pipeline. Extensive AI-infused reporting capabilities of the Microsoft Dynamic 365 for Sales help highlight successes and opportunities, and boost employee engagement, and encourage productivity.
Single-view of organizational activities
All sales and marketing activity is logged in a single view, so the sales people in an organization get a complete picture of the relationships with customers, providing them with stop-up and cross-selling opportunities. Microsoft Dynamics 365 for Customer Service is designed to help users deliver personalized service at any time, on any channel, and solve queries through the customer's preferred channel. It provides agents with the tools and resources they need to add value to their customer interactions.
Easy integration
Aside from its cutting-edge features, customers are getting attracted to Microsoft Dynamics 365 due to its easy integration with other widely used Microsoft business products such as Outlook, Power BI (Business Intelligence), and Office. The application features a range of other business management products such as ERP and marketing apps.
Apps within Microsoft Dynamic 365 are adaptable to your business and the specific departments. You have the liberty to decide which app to start with and add them as needed. Microsoft Teams has become ubiquitous, thanks to the increased demand for remote work and remote events. You can gain access to customer engagement app records by adding a Dynamic 365 tab into the Microsoft Teams channel.
Browser-enabled apps that are accessible from anywhere
The AI-builder in Power BI applies machine learning and improves your business insights and processes. As a trusted Microsoft Dynamics company, Flexsin Technologies can help you modernize how your business interacts with applications by visualizing insights in real-world scenario through the addition of mixed reality.
The browser-enabled apps in the Dynamics 365 are accessible from anywhere, with administrator tools that provide you with ultimate control of how the services and applications are configured to meet your business and security needs.
Dynamic 365 provides complete technology stack across applications, services, and tools to enable business transformation and connected, intelligent business application strategy. Microsoft Dynamics 365 can be used for:
Bringing your business together as a cohesive unit by connecting people, processes and data across applications.
Adapting the applications to your needs rather than changing your business methodology.
Modernizing your approach by incorporating AI, mixed reality, and mobile capabilities.
Making smarter decisions with built-in AI, analytics, and guided suggestions for actions.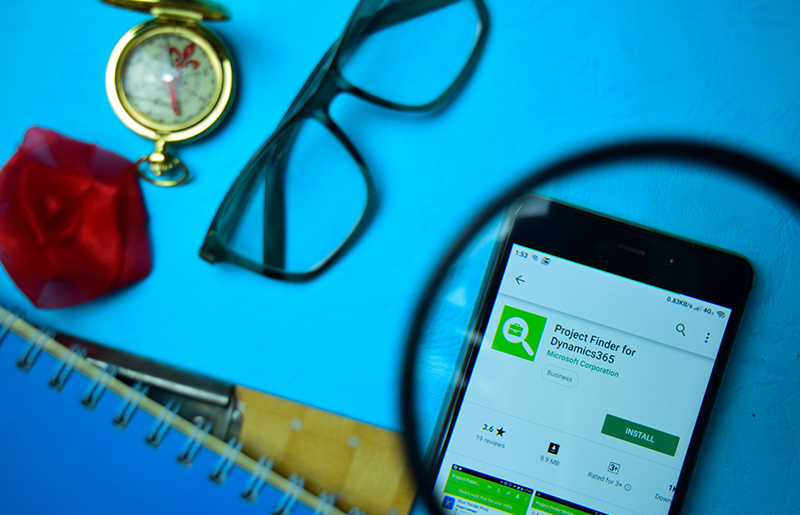 Microsoft Dynamics is available in:
Enterprise Edition: This Dynamics edition includes CRM applications including field services, project service automation, sales, and customer service, as well as Microsoft PowerApps. It also includes Microsoft top of the line ERP solution, and Dynamics 365 for operations.
Business Edition: This edition of the Dynamics 365 is for the companies with 100 to 250 employees. It consists of three modules consisting of Finance & Operations, Sales, and Marketing.
Microsoft Dynamic can be deployed on:
Cloud: The option removes the need for hardware and in-house data storage, and the installation and updates on the software are managed by the vendor.
On-premises: Also known as Local Business Data deployment, this traditional method of software deployment allows the users to host the application on their own server, and store all the data on their hardware.
Hybrid: Also known as Cloud and Edge, the deployment option provides full integration with Microsoft cloud, but transactions and data are stored locally on the user's own data center.
Dynamic 365 is General Data Protection Regulation (GDPR) compliant and supports major industrial, regional and global regulations. As a leading Microsoft Dynamic consulting company, Flexsin Technologies can help you with any deployment model that you opt for, and benefit from Microsoft's expansive cloud fabric and data centers globally. You can also use granular administration controls to define individual access or security groups, or you can also specify access rules within the specific fields to remove sensitive information from view.