Blog
Be abreast with the industry insights, news, technologies and trends. Make a difference
to your business leveraging on the knowledge shared by experts.
Enterprise SEO Services
Professional SEO Services
Employing the right SEO power tools in your content

admin
06 Sep 2011
Apart from advertising on search engines themselves, SEO power tools that are able to modify themselves according to the need of the website is considered to be the strongest weapon to break through the top 10 rank barrier. Search Engines prefer to keep the world on their toes by modifying the algorithms of their crawlers to keep the flow of originality on the top. Any website with duplicate content has a huge disadvantage on their hands and will be looked down upon by the search engines. Maintaining the web links and making sure that there are no 404 pages blocking your traffic due to changes on the old pages has a drastic effect on your traffic. Managing such errors on web pages is highly essential and should be taken care of as soon as possible to maintain the competitive advantage online.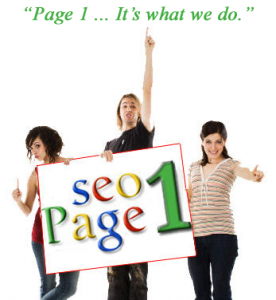 SEO expert has to utilize their specific skills to maintain the flow of traffic and quality content to keep the favor of the Gods of traffic.

admin
View All Post
Why SEO has assumed such a splendid significance

Keyword Richness or Richness in keywords?

Search engine optimization and web development to improve traffic for your B2B or B2C business

Be Wary of the Organic Search Engine Optimization Companies that you hire