Digital identities become portable and composable in the metaverse, so authenticity and control are paramount
Facebook has recently rebranded itself as Meta in recognition of the newfound digital reality of the...
Facebook has recently rebranded itself as Meta in recognition of the newfound digital reality of the metaverse. Metaverse is essentially the convergence of real and digital world identities, and also seamlessly combines social media with gaming, augmented reality (AR), and cryptocurrency for a hybridized experience. Many video games are linear and involve completing tasks and missions with little flexibility in the gaming world. Role-playing games provide you with more flexibility and an immersive experience but your field of view is limited. On the other hand, in the metaverse, you are fully realized and represented in the environment.
In the real, digital world, your identity is established by your physical address, what you look like, and where you went to school. In the same way, your online identity is verified by your virtual address and your behavior on the web, like your search history, and demographic information, and past purchases. In the metaverse, you create and become a digital version of yourself to move around and do things, thus bringing digital identity to the forefront. In the decentralized, blockchain-based metaverse platform, your digital identity is established by linking it to a real-world identity. Users have control over their personal information, and can selectively disclose only the information that they are comfortable with.
Enabling the feeling of presence in another location
People are spending more time in the metaverse like Decentraland, Sandbox (SAND), and Axie Infinity (AXS) through their digital avatars, both for business and entertainment purposes. The users can cherry-pick the characteristics of their digital avatars, like a visual avatar from one, a sonic identity from another, and animation from a third one, customize them, and connect their real and virtual worlds. The defining quality of the metaverse will be a feeling of presence, like you are right there with someone at another location. You can do anything you can imagine, like getting together with family and friends, playing and shopping.
Organizations need to authenticate and secure their digital identities
Digital identities in the metaverse can represent individuals, as well as organizations. This digital identity can be used by individuals and organizations across digital environments to prove their authenticity. Metaverse comes with its own unique challenges related to identity and authentication. It's important for a company to own both identity and authentication, so that its identity is only available to the company's ecosystem.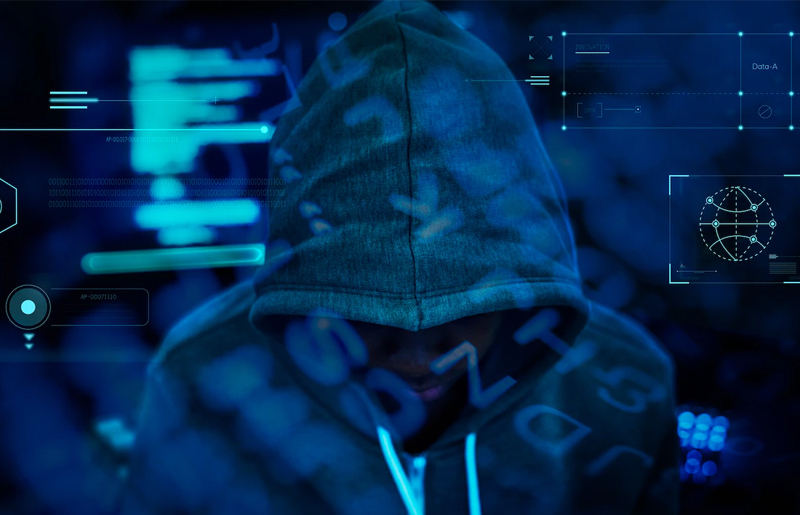 In the ever-growing ecosystem of digital identities, it's important for businesses to differentiate themselves from others, like by choosing a descriptive domain name. In addition to the legacy .com extensions, you can choose from a multitude of domain name extensions in the metaverse, like .education, .technology, .travel, .coffee, .pizza, and more. For businesses, digital identities reflect the brand's behavior and online interactions. If you do not choose a descriptive domain name, you miss the opportunity to tell the world who you are. Certain digital domain names also serve critical security purposes with their built-in security against online threats.
Unique brand voice and internet behavior are important
Organizations should develop a unique brand voice, understand the needs, interests and ambitions of their audience, and create compelling content that aligns with the audience's goals. Businesses looking to get more users for their ecosystem will need to seamlessly enable them to carry their digital identities across devices in the metaverse, regardless of entry point or the platform used. For example, a digital identity that is only accessible via a VR headset is only going to the relevant for the time spent with the VR headset, so metaverse needs to exist on the go.
Avatars with their own brains
In the 3D metaverse ecosystem, avatars are capable of engaging a broader community using Web3 functionality, and its utility that provides purpose to a user's character. It helps the users participate in the economy of the metaverse, because Web3 allows for community ownership and community value creation. Each avatar can have a brain and aimed for specific functions. The avatars can have different strengths and weaknesses, are unpredictable, and also represent diversity. In Web3 metaverse, your identities become portable and composable, so what's more important is that disparate elements of your identity are coalesced into one digital location, which is owned and controlled by you.
Avatars in the form of Non-Fungible Tokens or NFTs will serve a crucial role in the metaverse as the user's digital identity within virtual spaces. Avatars will also be able to represent the user's mood, tastes and appearances in the metaverse, and will ultimately shape how we interact within the metaverse.
Contact us for your Metaverse consulting or development needs!
NEED MORE INFORMATION?
Let us connect to create win-win opportunities that unleash exponential business growth.