Businesses Drive Greater Impact and Success with Custom Salesforce integration
Next-generation applications consume and digest data from a wide variety of sources that need to be ...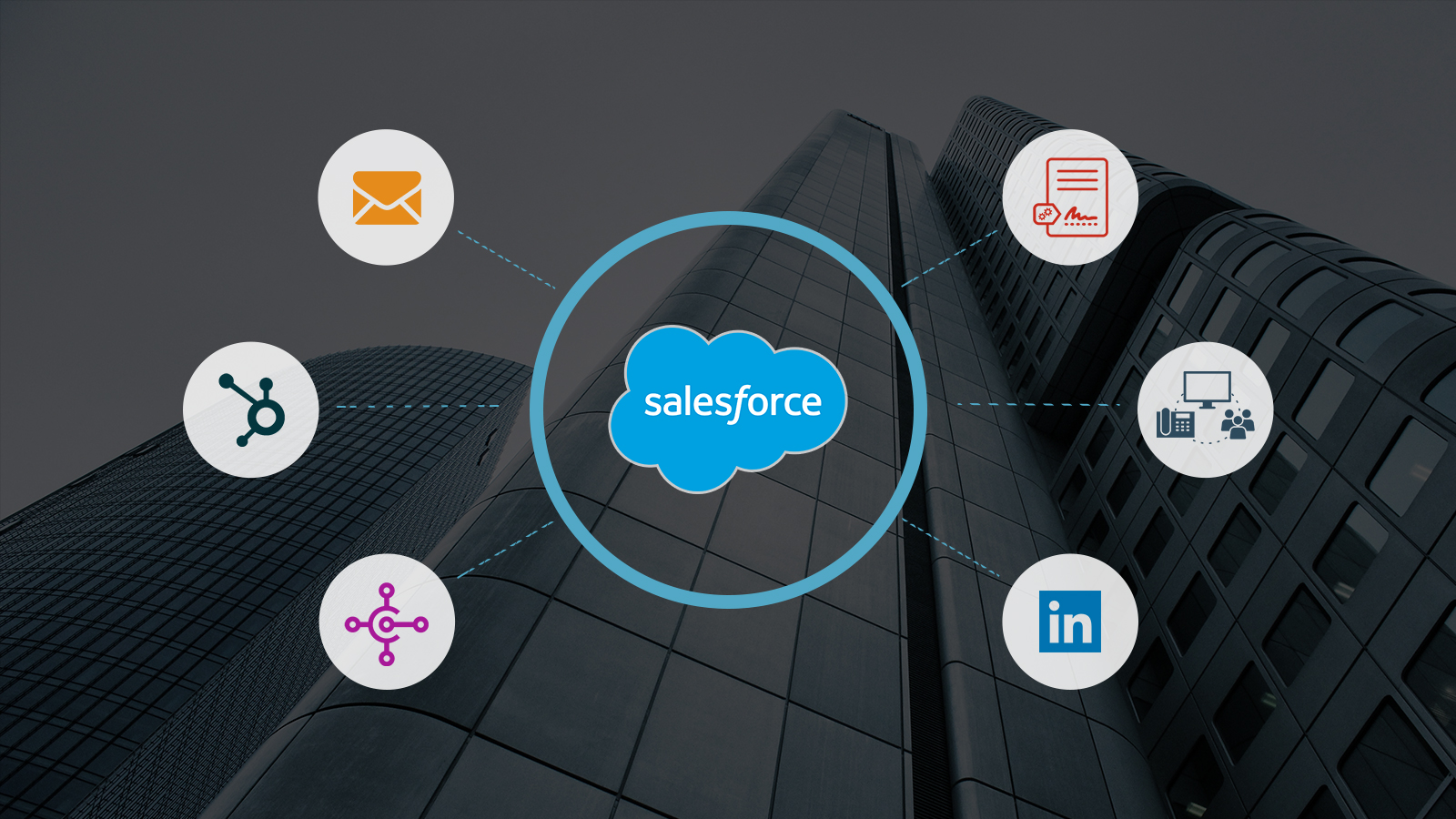 Next-generation applications consume and digest data from a wide variety of sources that need to be unlocked to inform the business strategy and guide the decision-making process.
With the arrival of fifth-generation (5G) mobile networks, successful enterprises are implementing a mobile-first approach and addressing issues that hinder performance for sales cloud customers as customers are not increasingly engaging with apps but also buying on the digital intermediaries. Businesses are scaling Salesforce to empower the employees with solutions that transform how they work, sell and serve customers.
Get consistent customer interactions across sales channels
Winning brands will only continue to synchronize their operations to the edge of shopping in 2020, leveraging Salesforce integration capabilities. Customers want excitement and social connections, so it's important to develop communities and experiences about the customers' needs for excitement, authenticity and recognition. Retailers creating an authentic sense of community can build deeper customer relationships with differentiated products and experiences that attract shoppers. Customers also expect consistent interactions across the sales channels, making Salesforce integration so important as a full-company endeavor to succeed with ease of plugging in new services.
Make your workforce excited about your business processes
Allowing your data to remain separate from Salesforce can result in many missed opportunities, but integrating it with marketing automation systems such as Hubspot, collaborative software like SharePoint and ERP systems like NetSuite can help you to draw new insights to close more sales. Salesforce integration services allow for the automatic organization of data into a dashboard for easy access of information by the teams, making them excited about your business processes.
At Flexsin Technologies, we take different Salesforce integration approaches, as per the project needs, that include:
Direct integration
This point-to-point Salesforce integration is appropriate when only a few integrations are available. We may use REST/SOAP APIs for this custom Salesforce integration for web and apps.
App-based integration
As an experienced Salesforce development company, Flexsin can help you with integrating apps available on Appexchange for Salesforce integration
Integration through custom middleware
Flexsin can develop AWS, Heroku or other appropriate platform based custom middleware for you in case you have API limits and need multiple-system integrations.
API integration
We can integrate your web and apps with Salesforce through various adaptable and scalable solutions. As a leading Salestforce integration company, we provide specialized services for APIs and other API-based integrations.
Third-party integration platforms
A third-party middleware such as Mulesoft or Informatica will be used for integration purposes. We also build Salesforce AppExchange integration applications and get the data synchronization across your organization.
Some of the common services provided by a Salesforce integration company include the below ones:
Email integration
Hubspot integration
ERP integration
Docusign integration
Salesforce CTI integration
Linkedin Integration, and
Code science integration
Salesforce has a well-deserved reputation of offering a variety of features, including multi-channel marketing and support services, robust reporting and workflows, and forecasting and collaboration. Even though Salesforce APIs are very functional, some roadblocks need to be cleared by the Salesforce development company while establishing a connection with this platform.
Salesforce integration caters to different layers of data, process, identity and presentation, but there are some real challenges related to defining the scope precisely, data mapping and validation, duplicate records, identifying accurate OOB (out-of-the-box) features, bad data propagation, and understanding relationships of objects that need to be addressed by the experts.
Have a Salesforce integration challenge?
Now, a stage has been reached where the businesses can't risk of lagging in the race to effectiveness and efficiency. At Flexsin Technologies, we see these Salesforce integration challenges at all times. Businesses need multiple applications for different purposes like finance, sales, marketing, HR and operations, but the problem arises when they don't talk to one another, often resulting in siloed architectures where crucial customer information is stored in a fragmented manner.
It effectively means the absence of a unified view of the attributes of a customer. So, different teams in your organization could be either duplicating customers or working off data in an inconsistent manner. Modifying integration can require multiple resources before it can be put up in place.  Moreover, there are a lot of different tools out there to integrate, thus making it even more challenging for your teams. You also need to identify the integration, such as real-time or batch. Real-time integration happens as soon as a record is created or updated, while batch integration, as the name suggests, happens at intervals that are not immediate. Successful integration depends on many other factors related to individual systems integration objectives.
Clear Salesforce integration benefits for your business
For the companies that use Salesforce integration in their CRM, the benefits are very clear and apparent. Costly errors are prevented, workflows are automated without any code, there is enhanced customer service and satisfaction, broken processes are healed, and your online sales are ramped up. If you too are facing a Salesforce consulting challenges for your business, engage Flexsin Technologies to get one-stop solutions and services across your Salesforce integration project lifecycle. Be it e-commerce integration, SAP integration, marketing integration, social media integration or accounting integration, our Salesforce experts can help in significantly enhancing your productivity by making your organization work together, and connecting your departments to cultivate the best from your resources.