Breaking the jinx of page one ranking on Google with qualitative SEO measures
Building reputation, increasing visibility and getting traffic to websites have been a success mantr...
Building reputation, increasing visibility and getting traffic to websites have been a success mantra for almost the majority of businesses in all corners of the world. That why all big, medium and small companies are actively preferring to use SEO marketing services as an essential part of their overall marketing strategy. For million of companies, being seen on the first page of Google is nothing less than a dream coming true. Now, the major question is "Can this dream be fulfilled on the shoulder of SEO ".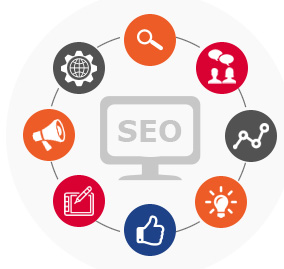 If you are thinking of having page one ranking through SEO services, you can't ignore the existence of Google and its surprising and unexpected updates. Since 2011, Google has released 25 major or minor updates and has made it hard for the SEO companies to find an effective solution to face the tantrums of Panda, Penguin and Hummingbird that always demand content quality and genuine links that match exact needs and demand of the Google algorithm.
All of these three updates focus only on quality, quality and quality. It is well known that these updates have their own way of getting the best out of your content and links displayed on your website. We know well that:
Google Panda prevents low quality sites or pages from ranking well in the SERP.
Google Hummingbird puts greater emphasis on page content to make search results more relevant.
Google Penguin reduces search engine rankings of websites that don't follow Webmaster guidelines.
To reach at the apex position, you need to be honest and strive for the excellence. And it can be made possible when you opt for SEO marketing services from a reputed SEO marketing service provider in India. Let's discuss some of the measures that can help you break the jinx of page one ranking.
Shady link-building tactics, poor quality content and bad design compel Google to penalize a particular site. Consequently, a strategy that is working today may no longer work tomorrow. So, be smart and take corrective actions before it is too late. Only an SEO expert can solve the riddle of regular and intricate-looking Google updates. To regain the lost paradise and hunt for page one ranking, you need to formulate successful SEO strategies by incorporating diverse components:
Brand building,
Mobile optimization,
Content marketing,
Social media integration.
Web content, links and social media are the three pillars of SEO. So, content displayed on the websites should be focused on the specific needs of the audience and donned to drive profit-generating actions. Publishing valuable content on social media channels with reference to search engines can make a real difference. Links from high quality sites also make a site more reliable and trustworthy for information seekers. Sticking to white hat techniques and avoiding black hat tricks can give your website a competitive edge and can propel it to dominate the Google page ranking.
A responsive design and a mobile content strategy bring more potential to mobile optimization as a large number of people use their smartphone to surf information. So, keeping the needs and behaviors of mobile users in mind is very vital to formulate a mobile content strategy.
Building brand has always been more important than building links. Here, you need to display author profile with the content displayed on the website. It shows the authenticity of content and helps your website get better rankings.
Finally, it is social media that is engulfing online users at the fastest pace. So, a good SEO company needs to draft a strong social media marketing presence so that people may share your content, like it and share it with their own network. To do so, you need to write good content, build links and develop social platforms.