A Proficient AWS APN Partner Aspires To Push Your Business Beyond Limit
What is AWS APN Partner and who do they do? The APN (AWS Partner Network) happens to be cloud servic...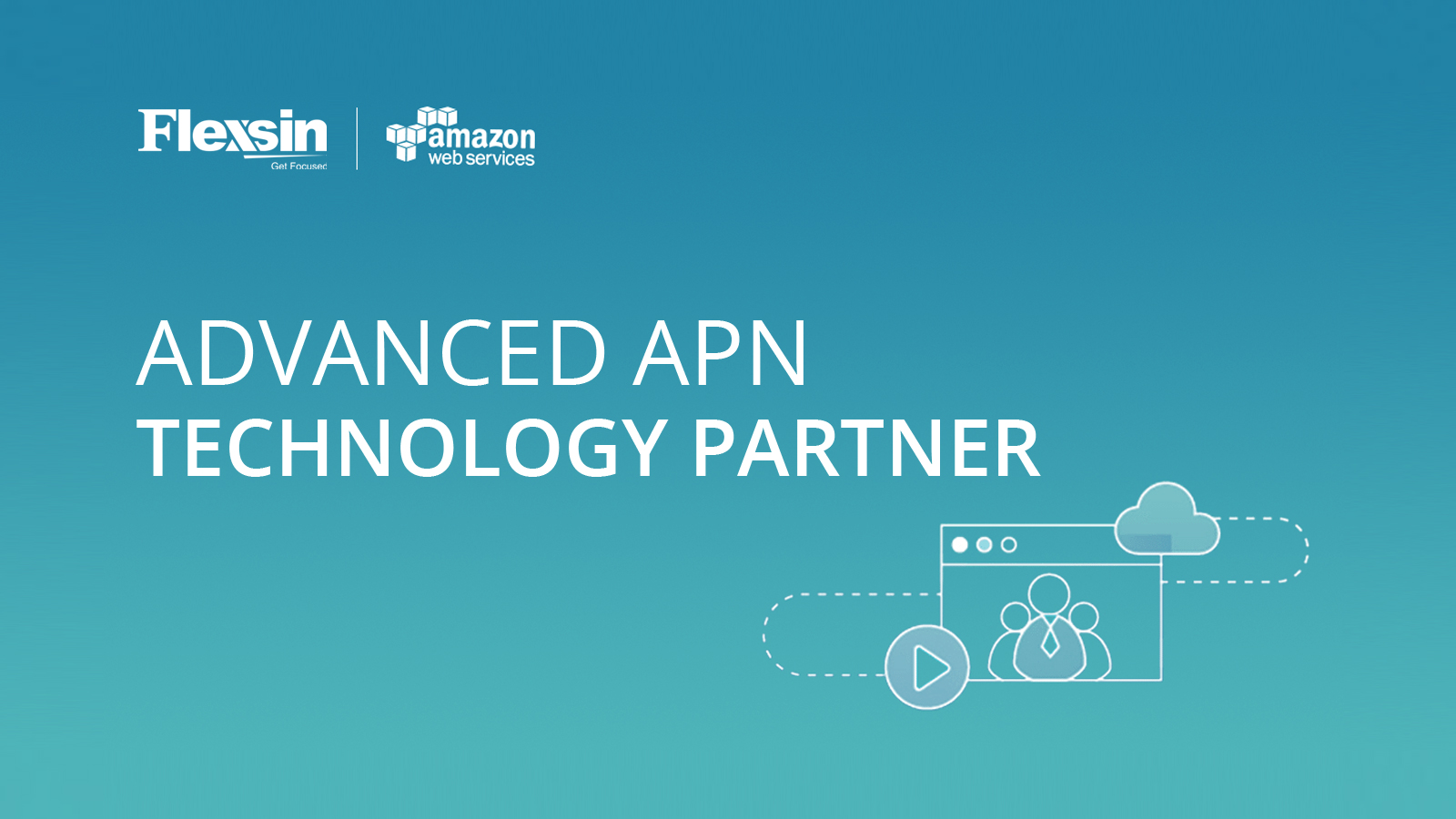 What is AWS APN Partner and who do they do?
The APN (AWS Partner Network) happens to be cloud service and software vendors that have acquired endorsement from AWS (Amazon Web Services) as they meet multiple levels of criteria. AWS classifies partners into a couple of groups named – APN Consulting Partners and APN Technology Partners.
An APN Consulting Partner assists AWS clients execute, manage and implement AWS cloud deployment. All these partners involve managed service providers, agencies, consultancies and integrators.
An APN Technology Partner offers tools for software services and solutions that are further integrated with or hosted on AWS. APN Technology Partners involve software service providers, software vendors, providers of security tools and platform services. However both parties are entitled to AWS Partner Directory, which allows an AWS member to easily find a partner as per the requirements. The directory then segregates the partners into many categories that include software infra, software business, APN program, APN skills, APN Competency and developer tool.
The AWS partner then gets advanced to superior performance tiers depending on the achievement of training thresholds; besides monetary investment, customer engagement and fees enable more partner benefits. The APN Consulting Partner gets four performance tiers including Registered, Standard, Advanced and Premier.
AWS Partner Network involves AWS Test Drive, which is a free program that enables AWS Partner to introduce preconfigured workloads and server-based tools – built by other APN Technology and Consulting Partners in the test condition along with gradual manuals and labs. AWS Test Drive choices have an assortment of most trusted and used cloud computing categories including security, big data, DevOps and storage.
Why choose an AWS APN Partner?
As you raise a business on AWS and also bump into the qualification requirements for Standard, Advanced and Premier Consulting Partner Tiers, you get the access to more resources and benefits through the AWS Partner Network exclusive to those tiers. As the biome continues to evolve, you will want to know feedback from the field and APN Partners as you started providing service across the world, in order to make sure that you are both setting a benchmark to authorize for each tier, and also offering benefits at each tier, which you will then support you to become trained and certified, distinguish your business on AWS, link with your customers and also improve your practice.
Consulting Partners
AWS has inflated its features and beneficial effects for APN Consulting Partners with a little bit more stress on the benefits for their APN Premier Partners, AWS Managed Service Partners and AWS Competency Partners. For instance – They already have added supplementary funding benefit eligibility for the ones at Standard and Advanced tiers. Well, that's not it! AWS has added eligibility for broader funding benefits for Competency, MSP and Premier Partners too. Premier, Competency and MSP Partners (such as at Flexsin) have the eligibility to prioritize branding activities, AWS case study, Professional Bootcamp training and 2 weeks free AWS professional service for skilled enterprise prospects.
Technology Partners
Similar to the alterations made in the Consulting Partner's ecosystem, AWS has placed quite an emphasis on the long-drawn-out benefits for Competency holders within the ecosystem of their Technology Partner. For instance –AWS has added further funding benefit entitlement. There is added eligibility for bigger funding benefits Competency and Advanced Partners too. These both are eligible for dual AWS Customer-Facing Webinaes, AWS-written case study and market development funding.
Here are the features and benefits of working with an AWS APN Partner –
Location
Although the whole thing started with a humble touch, AWS grows to be a global leader in cloud computing business. It is currently operating 44 accessibility zones within sixteen geographic zones across the globe. With 14 accessibility zones in the works, couple with 5 more zones including China. Hence, whatever your topographical preference, AWS gets you covered. This wide array of geographic choices also advances itself to other prominent features.
Automated multi-region backups
Amazon Web Services provides support systems comprising EBS and AMIs snapshots. Moreover, the decentralized mode and worldwide approach of AWS makes it simple and affordable to store key information in several geographic zones. Hence, if your prime production space and mode are taken offline owing to any type of disaster, the backup data are never to be hindered. Moreover, the third party solutions such as CloudRange streamline the procedures even further, enabling your business to auto-schedule backups over AWS zones without the call for in-house scripting.
Easy disaster recovery
For certain organizations, even a tiny little amount of data loss or downtime evoke disaster. For the big ones, the cost of downtime cannot actually outweigh the maintenance cost of a Hot-Standby/multi-site recovery approach. However, whatever you organization's lenience for downtime may be, AWS' multipurpose platform is capable of offering the right tools to recover.
Consistency and reliability
When AWS is outstandingly useful space for supports and disaster retrieval, it's as well enormously reliable. Nonetheless a prestigious outage earlier this year, an autonomous evaluation found that since the year 2015, AWS' been way better at maintaining its public cloud service operation than either Google or Microsoft. The evaluation also confirmed that 40% of AWS' total interruption during the same time period was tangled to a single outage.
Flexibility and scalability
During the primary days of Amazon, the company engineers built a computing infrastructure that is easy to scale up or down at a certain pace to meet the requirements of mounting business. This very springy system is now the stamp of AWS and also one of the key reasons to choose AWS. Thanks to Amazon's enormous cloud-based platform, businesses need not deal with physical computing infra constraints any longer, and can rest assured that right to use servers and storage is easily available right on demand.
Customization
However, the AWS' famous flexibility does not just stop there. The infrastructure as well enables a high level customization feature in order to address individual business' needs. For instance – consumer-defined tagging enables the users to simply manage and monitor the resources. From security and cost tracking to automation and organization, there is nearly no limit to why and how customized tags of AWS can be used.
Security
Whether it's a tiny little startup of yours or an enterprise, AWS provides same level of top-notch security for businesses of all levels. Its data centers keep up the highest standards, which saves you time, money and energy to have your own facilities secured yourself. AWS as well brings many of compliance programs about in its infra and also has an exhaustive security support network which offers real-time understanding on apprehensive activity and potential susceptibility.
Apart from these detailed features and benefits, there are two more reasons why you should work with an AWs APN Partner and these include 'Third-party APIs,' and 'Pay-as-you-go'
Flexsin as APN Partner
Having established as a software development  company more than a decade ago, Flexins takes pride in catering innovative, functional and best-industry-priced solutions to Enterprises and SMBs. From consulting services to outsourcing development solutions in Web Applications, Enterprise Applications, Mobile Applications, Big data, Internet of Things, Cognitive Services, Artificial Intelligence, Blockchain solutions, Cloud/SaaS and digital marketing solutions, we hold an extensive experience in all. We are headquartered in Dallas, Texas, U.S. Below are the qualifications and certifications we have acquired throughout –
AWS Validated Qualifications/Certifications –
AWS Certified Solutions Architect-Associate
AWS Certified Sysops Administrator-Associate
Our solution areas include –
Big Data, Analytics, Batch Processing &
Business Applications – Microsoft
Business Applications – Other
Content Delivery
Database & Data Warehouse
Dev & Test
Digital Marketing
High Availability
High Performance Computing (HPC)
Internet of Things (IoT)
Mobile
Security & Compliance
Storage (Backup, Recovery & Asset Storag
Value (Cost Savings/TCO)
Web & Web Apps
We are skilled and compatible with technologies such as –
Apache
Flash Media Server
Hadoop
IBM
Linux
Microsoft .NET
Microsoft Exchange
Microsoft SharePoint
Microsoft SQL
MySql
Oracle Apps
Oracle DB
Oracle Middleware
PHP
Ruby
SAP
System Management
We are proficient at services such as –
Cloud Migration
Custom Application Development
Digital Marketing
Managed Service Provider
Strategic / IT Consulting
Systems Integration
Assessments
Our software infrastructure integration includes –
Application Development
Application Stacks
Application Servers
Databases & Caching
Security
NEED MORE INFORMATION?
Let us connect to create win-win opportunities that unleash exponential business growth.