A Complete Guide To Migrating From Dynamics NAV To Business Central
Businesses relying on Dynamics NAV need to make the move to an end-to-end cloud solution. Enter Micr...
Businesses relying on Dynamics NAV need to make the move to an end-to-end cloud solution. Enter Microsoft Dynamics Business Central. We know ERP migrations often put businesses in hot water. That is why we have crafted this guide where we will answer some key questions:
•   What is Dynamics 365 Business Central?
•   When is Microsoft ending its support for Dynamics NAV?
•   Why should you move from Dynamics NAV to Business Central?
•   What does it take to perform the migration successfully?
•   What is the total time taken to migrate?
•   How can we help you in your migration journey?
What Is Dynamics 365 Business Central?
A business management solution from Microsoft, Business Central is ideal for mid-level and small-sized organizations that want to streamline and automate business processes. That way, you will manage your business easily and confidently. Moreover, Business Central is packed with features and can be adapted as per your business needs. If your business invests in Business Central, it will manage its sales, projects, services, manufacturing, finance, and more.
Not just that, but organizations can customize Business Central to suit their relevant requirements. For instance, if you want to optimize the supply chain of your business, then you will be able to do just that with the help of Business Central. Besides, businesses that belong to highly specialized industries even tailor Business Central functionalities. On top of that, Business Central is quick to implement and simple to configure too. And this simplicity of Business Central helps organizations drive digital innovation in product engineering, usability, and implementation.
When Is Microsoft Ending The Support For Dynamics NAV?
Microsoft's lifecycle policy is designed to support every version of the NAV solution for a period of 10 years. In those 10 years, the first five years are devoted to providing maintenance support; the remaining five years are dedicated to offering extended support. Maintenance support comprises the product receiving new features, non-security updates, and security updates. But when a product enters the extended-support phase, it only gets security updates.
The maintenance support of Microsoft Dynamics NAV (2018 edition) will end on January 10, 2023. Then this version of Microsoft Dynamics NAV will enter extended support, where it will only receive security updates. Afterward, no NAV version will receive any update whatsoever. And if your business is using Dynamics NAV 2013 R2 or Dynamics NAV 2013, its extended support will end soon.
Why Should You Move From Dynamics NAV To Business Central?
Centralized Data Repository
Migrating from Dynamics NAV to Business Central offers robust visibility into your customer's business, no matter how many remote locations it has. This platform makes sure you make data-driven decisions faster and more seamlessly. Moreover, this business solution comes with several reporting tools that promote artificial intelligence, Power BI, and predictive analytics. Business Central also offers a comprehensive view of your organization, competitive economic factors, customers, and their expectations and behaviors.
Improved Security
When compared with Dynamics NAV, Business Central offers more robust security. In fact, Business Central offers a suite of security features that can put most on-premises ERP solutions to shame. Dynamics NAV is a legacy on-premises solution. And when your business migrates to a cloud solution like Business Central, it takes concrete steps toward strengthening organization data security.
Improved Cost-Efficiency
If you stick with an on-premises ERP system such as Dynamics NAV, you will never minimize the costs for customers. However, if you move to Dynamics 365, you will incredibly cut operating costs related to equipment deployment, admin, labor, warehouse space, etc. When a business embraces the cloud, it may easily reduce the total cost of ownership by a sizeable amount. Moreover, some cloud solutions—Business Central, for instance—may easily reduce admin expenses, including storage management, disaster recovery, software updates, restorations, etc.
Optimized IT Resources
CIOs should re-evaluate their use cases. Only then will they be able to optimize their technology investments. Once the CIOs use technology optimally, they will be ready to identify fresh opportunities and innovate better and faster. When you invest in a cloud-powered business management solution just like Business Central, you will improve outcomes. And these improved outcomes include accelerating digital innovation, improving customer experience, reinventing business models, reinvesting cost savings, and generating fresh revenue streams. All in all, Dynamics 365 Business Central will help you save the time you spend on managing your business. And this saved time can be strategically spent on understanding customers and fulfilling their needs to a tee.
Seamless Accessibility
Last but not least, moving your ERP setup to Dynamics 365 Business Central makes it possible for you to access business data from any device, anytime, anyplace. Business Central brings a wide array of tools to help you view your business processes from any device. That also means you can access any data from any device without spending a lot of time rummaging through reams of data in a siloed database. Moreover, moving their ERP setups to the cloud is an essential requirement for businesses that want to embrace a hybrid work culture and build global partnerships.
What Does It Take To Perform The Migration Successfully?
Stage 1
First up, you have to upgrade from Dynamics NAV to Business Central. If your business uses any of the following NAV editions—2018, 2017, 2016, or 2015—you may directly migrate to the latest Business Central version in two steps. First, upgrade your ERP's application codes. Second, update the datasets. However, if you use NAV 2013 R2 or NAV 2013, you will have to first upgrade to NAV 2018. Then once that upgrade cycle is completed, you will have to upgrade the data and the application code to migrate to Business Central. If, however, you have NAV 4.0 or NAV 5.0, you will have to first upgrade to either NAV 2013 R2 or NAV 2013. Once that is done, follow the steps we have mentioned above to go from NAV 2013 R2 or NAV 2013 to NAV 2018. Afterward, update the application codes and datasets to move from NAV 2018 to Business Central
Step 2
Second, transition every customization you have to your pre-tenant extensions and apps.
Step 3
Last, use a robust cloud migration tool to transition to Business Central.
What Is The Total Time Taken To Migrate?
Migrating from your old ERP system to a Business Central setup is not a plain financial investment alone. Instead, the decision to migrate is even a time investment. That is why businesses that are moving from legacy ERP systems like Dynamics NAV are concerned about the downtime faced during the migration. Before we approach the topic of the total time taken to migrate, you have to drive home one message—migration is never a one-size-fits-all situation.
The time consumed during the migration phase depends on several factors—business size, your in-house technical team, your technology partner, and your legacy ERP system. If your business has a technology partner to help you with undertaking the migration work, then make sure there is a clear communication channel established. Why? Because clear-cut communication can accelerate the migration process and weed out any confusion regarding deliverables and goals.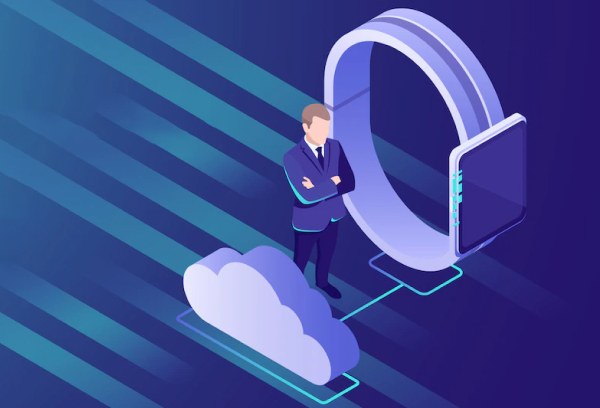 How Can We Help You In Your Migration Journey?
As a Microsoft Gold Partner, we have extensive experience and deep expertise in helping businesses transition from Dynamics NAV to Business Central. We use configuring-first options when it comes to migrating to MS Dynamics Business Central. That way, we help businesses understand the benefits they gain from implementing this ERP system.
No matter where your enterprise data sits—an on-premises database or a legacy one hosted on the cloud—we have you covered. We have rich experience in mapping the data from your legacy ERP system to your new one as fast and seamlessly as possible. We even strategize to make every transitioning phase face zero hiccups so that your Business Central system gets up and running in no time. Here are some of the steps we follow to help businesses move from their Dynamics NAV setups to Business Central.
Step 1: Analyze your legacy NAV solution out and out
Step 2: Test the data sets of your legacy ERP system effectively before importing them
Step 3: Initiate the migration
Step 4: Train your team to use Business Central
Step 5: Provide ongoing support to optimize your Business Central setup
If your business is looking to make a move from its Dynamics NAV setup to a Business Central, we will be your trusted partner. Our Microsoft experts will help your team to use Business Central's flexibility, user-friendly design, and productivity features. Connect with our team today to create your ERP migration road map.