6 eCommerce Designing Pitfalls That Can Break a Website
Today, the Internet landscape is strewn with eCommerce websites of different types and sizes. The se...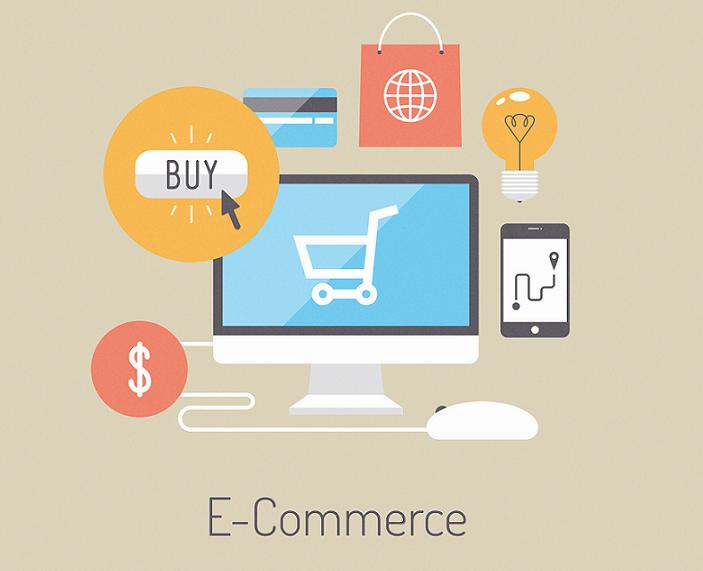 Today, the Internet landscape is strewn with eCommerce websites of different types and sizes. The seemingly unfulfilled desire of every entrepreneur to sell products and to do business online has led to the rapid demand of eCommerce solutions services. Nowadays, every start-up wishes to have its own eCommerce portal where it can sell its products—without relying on any business intermediary.
However, before any start-up and its hired team of web developers start designing an eCommerce site, it is better to know a thing or two about the designing errors (which have plagued this domain for quite a long time).
The key problems why an e-commerce website is unable to attract visitors and to convert them into buyers are credited to its:
Unattractive User Interface (UI)
Unsatisfactory User Experience (UX) design
So, now, it is advisable to go through the problems which are related to an eCommerce website's UX design and UI.
Poor navigation
Any eCommerce website must boast an intuitive navigational interface. Visitors judge the website by the ease with which they can move around it and find whatever they are looking for (on it). For that reason, a good eCommerce website design must use:
Multiple sorting and filtering options so that the visitors can easily search the products they are looking for
Breadcrumb navigation to let users know exactly where (on the site) they are located
So it is wise to take care of these two points while building an eCommerce site. That is because if these two points are taken care of, such a site can have what it takes to attract prospects and transform them into patrons.
Inappropriate product details
Visitors of a brick-and-mortar store have the leisure to pick a product, feel it, and then judge whether to go for it or not. However, the same leisure cannot be felt by the visitors of an e-shopping website. In such virtual stores, the product-related content is the only way a visitor can pick, feel, and touch the product. In short, this content will only let the buyer make the final buying decision.
However, many online shopping stores, it seems, do not give the due importance to this content. And for that reason, lots and lots of customers bounce to some other shopping portal if they are unable to find an informative, concise, creative product description.
Ideally, a product detail must carry information pertaining to:
Weight
Dimension
Material
Size
Color
Plus, each of these fragments of information should be weaved into a product description creatively. That is the challenge for the content team of an online shopping store; and that is the challenge that, if surmounted, can attract lots of customers.
Unappealing call-to-actions
Call-to-action buttons make or break a patron, so the webmaster along with the business owner has to pay proper attention while designing them. Also referred to as the CTA buttons, they must be attractive and prominent. In a way, they should be designed to lure the customer to click on them.
Here are the five prominent characteristics that every high-converting CTA should have.
CTA buttons can be in a question form such as "Do you want to know more?"
CTA buttons can be a bit subtle (especially for those eCommerce websites that are selling aesthetic, stylish merchandise). For example, a fashion clothing website can have the CTA button, "The selection is yours to explore…"
These buttons need to be really simple yet eye catching. An ideal CTA button must have contrasting colors and a straightforward message.
While designing a CTA button, every eCommerce solutions company likes experimenting with its shape.
If the website is having a banner CTA, the designers must adopt a design that has minimal bells and whistles; plus, its content, as always, needs to be attractive yet short.
Tiring check-out process
When a visitor drops a line in the site's virtual feedback box, "Make the site easy…" it does not only imply making the site load quickly; rather, this feedback will also imply that the check-out process needs to be streamlined.
For making the check-out process simpler, the site must have the following features:
The virtual buying cart must be visible from every webpage.
It is apt if the cart includes the shipping charges as well to bring down the levels of ambiguity.
The shopping cart should be able to quickly process the total amount of bill with no downtime.
If it is possible, ensure that only a single check-out page must be there where the visitors can check their orders and enter the information related to plastic money.
In brief, every change in the site must directly or indirectly ensure that its check-out process becomes quick.
Unambiguous shipping and return policies
It is obvious that a well-written easily found shipping and return policies instill trust among the visitors—especially, the first-timers—of the website. The designers have to make sure that not even a single confusing word must creep into these policies; otherwise, the site will never enjoy a healthy stream of visitors/prospects/customers.
And even if there is a sense of confusion and ambiguity that is prevailing the shipping and return policies content, it is best to get rid of all those confounding words. Also, it is apt to have a "Contact us" page. With this page, the customer/visitor/prospect can easily contact the site's admin, or the business owner, or the sales team, or the customer service department in case of any query.
Lack of dedicated searching capabilities
If the visitors know exactly what they are here for, they will prefer a search engine any day over the filters—the ones that we discussed in the first point. For that reason, it is best suited if the website is equipped with sophisticated searching capabilities; because that will basically improve the overall buying process.
Search engines can be found in every large eCommerce site; however, this feature is even appreciated in a new online store that does not have a lot of products/services. An online store's search engine must have the following capabilities:
Searching is made possible via product name
Searching is made possible via product category
Finding the product based on several filters such as "most sold," "most popular," "new items," or "lowest price."
After reading each of these mistakes, it goes without saying that every eCommerce website designer or owner must avoid falling into any of these six pitfalls. If all these glitches are taken care of, then the world of online shopping is ready to be conquered.