5 Ways ServiceNow Improves IT Service Management
Robust IT support streamlines business functions. Improving IT support, however, starts with investi...
Robust IT support streamlines business functions. Improving IT support, however, starts with investing in IT service management or ITSM. Improved IT service management helps plan, manage, organize, and optimize IT service delivery according to business needs. Today, organizations want to optimize their ITSM practices – and here is where ServiceNow comes in. ServiceNow is a cloud-based platform that offers an integrated, single view of a company's IT services. A comprehensive view of its IT support function enables a business to improve service delivery for its users. ServiceNow comes with different features that help businesses fine-tune their ITSEM processes, including:
Knowledge base
Incident management
Self-service portal
Change management
Problem management
HERE IS HOW SERVICENOW OPTIMIZES IT SERVICE MANAGEMENT
Businesses can use ServiceNow in different ways to improve their ITSM practices. Here are some of these ways:
Minimized Costs
When done correctly, ServiceNow implementation cuts the cost of IT service delivery. How? This cloud-based software automates tasks, increases efficiency, and minimizes manual intervention. For instance, ServiceNow helps a retail business automate its processes related to creating service requests and managing them; this automation helps save the time of the retailer's IT staff. Moreover, ServiceNow can help a business gain an integrated view of its IT services, thereby raising its operational efficiency.
Streamlined Service Levels
ServiceNow has helped companies improve their service levels. The cloud-based IT management workflow application gives users a knowledge base, a self-service portal, and other miscellaneous features. These different features help ServiceNow users resolve their issues themselves. Here is a case in point: ServiceNow's self-service portal enables users to give their service request, track the request's status, and discover answers to their common questions without visiting IT support. ServiceNow also brings an incident management process, which helps companies improve their service levels. An effective incident management module helps a business resolve incidents quickly and minimize their impact on operations.
Maximized Agility
ServiceNow makes businesses agile so that they can change their IT systems seamlessly. How? This cloud-enabled service management platform gives businesses an integrated, single view of their IT services. This view helps IT leaders at a business modify their IT processes and systems so that they are ready to handle change effectively. For example, ServiceNow brings a change management process that enables companies to manage any change to their IT workflows in an efficient and controlled way. That is how ServiceNow can empower organizations to maximize their agility by making their ITSM platforms more scalable and flexible. Eventually, ServiceNow helps businesses adapt to evolving business needs easily and quickly.
Improved Security
ServiceNow can help businesses strengthen their security posture by offering them key features: audit logging, role-based access control, etc. For example, the role-based access control from ServiceNow helps businesses control anyone who accesses multiple IT data assets and services. This cloud-based platform provides businesses with a secure ITSM platform, which also helps improve their security posture. Enhancing security postures enables organizations to safeguard their IT assets from unauthorized use, disclosure, or access.
Amplified Customer Satisfaction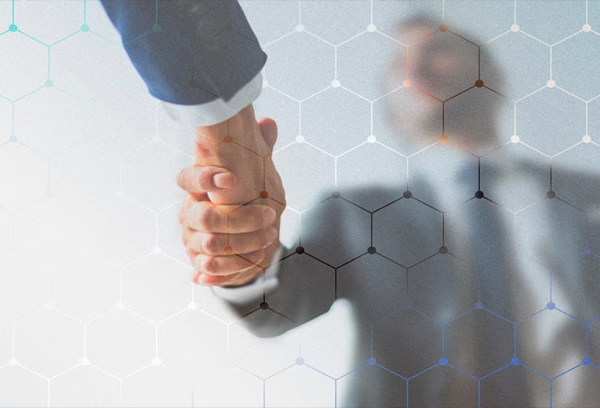 ServiceNow helps businesses increase their customer satisfaction rate. How? This cloud-enabled platform improves the experience of users when they interact with IT support teams. For instance, ServiceNow's knowledge base and self-help portals can help users resolve their issues on their own. This can help businesses increase their customer satisfaction rate. ServiceNow also helps companies improve their customer satisfaction rate by providing users with a proactive and more responsive ITSM approach. This move can enable organizations to not only anticipate but also address customer requirements much before they become a problem.
FINDING A CREDIBLE SERVICENOW TECHNOLOGY PARTNER
Maximize the returns from ServiceNow investments with a dependable ServiceNow consulting and implementation partner. Your search for such a ServiceNow consulting team ends with Flexsin. At Flexsin, we have ServiceNow experts who have helped companies refine their ITSM practices. We have helped businesses unlock the potential of ServiceNow to reduce costs, increase business agility, strengthen security, improve service levels, and increase customer satisfaction. Our team has helped companies – including start-ups and enterprises – improve visibility into IT services, increase collaboration, etc., with ServiceNow products and solutions. Owing to our deep ServiceNow capabilities, we have emerged as a reliable digital partner for many businesses that want to use ServiceNow optimally. Connect with our team of ServiceNow specialists today and discover how we can help you realize the advantages of this cloud-enabled IT workflow automation tool.