5 Factors Why Your Business Should Partner With A Software Testing And QA Company
Today's digital age requires companies to rely on websites and software applications to operat...
Today's digital age requires companies to rely on websites and software applications to operate effectively. So, ensuring every digital product's quality and functionality is important. Enter software testing and quality assurance (QA). As data becomes a new class of economy, businesses are turning to specialized software testing and QA companies to meet their testing requirements. Allocating portions of your budget to software testing and quality assurance, however, is not that simple. Here is where this guide steps in. In this guide, we will dive deep into the top five factors why your business should associate with a software testing and QA company.
LEVERAGE DEEP EXPERTISE IN OFFERING SOFTWARE TESTING SERVICES
Software testing companies specialize in testing and doing QA checks of a wide array of digital assets. To help effectively test products and solutions, these companies have a dedicated team of professionals who work with several testing tools and methodologies. Such companies understand the process of identifying and rectifying defects, thereby ensuring your software product is free of bugs and performs optimally. Imagine you have an e-commerce website. Hiring a software testing company will help you carry out end-to-end website testing. That way, you will make sure your site's features – product search, payment processing, and shopping cart functionality – work as intended.
INTRODUCE A NEW LEVEL OF COST-EFFICIENCY IN TESTING SOFTWARE
Outsourcing your business's software testing requirements to a specialized partner can be cost-effective in the future. After all, software testing includes establishing detailed test environments, working with modern testing tools, and hiring and training testers. Individually doing all these tasks will wreck a business's budget for sure. Associating with a software testing company, however, can save your overhead costs and let you pay only for the testing services your business requires. For example, finding testers and onboarding them can prove to be cost-prohibitive. So, you should collaborate with a software testing company that possesses the required expertise, infrastructure, and workforce to get your testing job done.
SAVE TIME WHEN IT COMES TO SOFTWARE TESTING
In today's fast-paced business world, time is of utmost importance. When time is limited, building your testing expertise can take a lot of time. And investing too much time on building your expertise will also prohibit you from delivering products, services, or solutions efficiently and quickly. Enter software testing companies that primarily focus on carrying out diverse and complex testing activities, enabling your developers to concentrate on building amazing products, fine-tuning existing features, and adding new ones. Suppose your mobile app development company is prepping for a big product launch. At this crucial time, you will have to leverage mobile application testing services from a trusted software testing company. Such a company will be adept at delivering results within a tight timeframe without overwhelming your internal team.
RELY ON A DETAILED SOFTWARE QUALITY CHECK
A dependable software testing and QA company offers a robust and proven approach to quality assurance. Tying up with such a company can help businesses cover multiple testing aspects, such as usability testing, performance testing, security testing, and functional testing. Adhering to this holistic approach ensures that your software product or website works as planned while meeting user expectations and complying with demanding security standards. Let us consider an example: Suppose you operate a financial institution that is partnering with a software testing company. With this partnership, you can rest assured that your banking software will go through rigorous security testing to safeguard customer transactions and sensitive data.
GAIN ACCESS TO CUTTING-EDGE TECHNOLOGIES AND TOOLS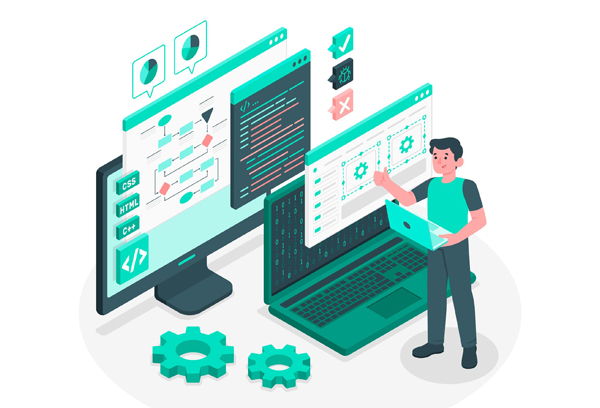 Software testing companies test B2B products and B2C assets all the time. For this reason, these companies have to know about the latest testing and QA trends. These organizations invest in cutting-edge technologies and tools to strengthen their testing competences. Partnering with such a company can help your business gain access to these tools without incurring significant investment. That is how your business will ensure that your software testing is carried out using the most advanced tools and effective methodologies. Here is a case in point: You manage a growing e-learning platform. So, you would like to associate with a software testing company and leverage its automated testing tools to pinpoint and fix issues in user interfaces and course materials. This way, you will be able to serve up a smoother and more engaging learning experience for students.

 

FINDING AN IDEAL SOFTWARE TESTING AND QA COMPANY

 

Today's ultra-competitive landscape means you cannot afford to serve your customers less reliable and low-quality software applications and websites. To ensure your digital products and solutions are well-tested, you will have to partner with a trusted software testing and quality assurance company. Enter Flexsin. At Flexsin, we have vast experience in helping businesses from a variety of industries test their digital assets effectively. We test a wide selection of applications, such as SaaS, IaaS, PaaS, APIs, web services, microservices, mobile applications, and web applications. From ERP testing to CRM testing, we have expertise in quality-checking your next enterprise solutions so that they are polished and ready to serve. We also invest in cutting-edge testing tools to improve testing outcomes. Our suite of testing tools includes Jira, Jenkins, RestSharp, Apache JMeter, Kubernetes, Docker, Ansible, Appium, and others. So, if you want your digital asset to perform flawlessly, team up with us and fulfill your testing and quality assurance requirements.