5 Business Processes That Should Be Automated
Your business may have personnel who want zero mundane and monotonous tasks on their plate. And this...
Your business may have personnel who want zero mundane and monotonous tasks on their plate. And this mindset is commonplace, especially among mid-market companies that want to free up their employees for other strategic work. As a business owner, you want your employees to focus on cognitive tasks instead of wading through unproductive and time-consuming tasks. And you would want to deploy BPA, or business process automation, measures to automate workflows. But getting a company-wide automation buy-in is tricky. The biggest confusion is, From where should I begin automating my business processes? Being a trusted business process automation solutions provider, we get it. That is why we bring you this explainer, where we share key details about five business processes that are totally ripe for automation.
Invoice Processing
Invoice processing is one function that does not receive the recognition it deserves. It is a function people begin to notice when something goes wrong. Invoice processing includes a lot of manual tasks, such as routing, coding, and three-way matching. However, you have to approach invoice processing automation cautiously. Why? Because if anything goes wrong, your business may end up overcharging its customers or overpaying its vendors. But the best part of automating invoice processing is that you can do this pretty fast if you have a team of BPA experts in your corner. You can get started by developing a detailed invoice processing flowchart with a company that offers business process management (BPM) solutions.
Customer Support
Every business would want to automate its customer support function. No doubt, a customer requires personal interaction and attention. But automating customer support can help proactively solve some common issues clients face. That is why you would find savvy businesses adopting robotics process automation chatbots, or RPA bots, to automate help centers. Moreover, you may even invest in end-to-end customer automation platforms, including Zendesk, to give key insights into overall customer support processes. Having high visibility into these processes will help your business identify opportunities to maximize operational excellence.
Employee Onboarding
Hiring is sure a tiring process. As employees jump ship often these days, the hiring process's frequency has gone up. A large part of today's workforce includes Millennials. Unlike personnel belonging to Generation X, Millennials expect easy access to information. That is why they would not want to wait for long during their onboarding process. This breed of employees would not want to wait for someone to explain how things are to be done. Instead, younger employees would prefer having some tools that will enable them to help themselves. That is where an automated onboarding platform steps in. This platform can be programmed to let employees help themselves. For example, configuring an e-signature platform is simpler and faster; once deployed, such a platform will send welcome emails whenever an employee signs a contract. At the same time, this automated platform would even notify your IT personnel to start setting up a fresh user account. Not just that, but such workflow software can also help create a roadmap for new joiners with milestones for the next week.
Social Media Management
Your brand is your top priority, so you would certainly want to remain cautious when you automate marketing. But brands like yours may be churning out so much content that updating everything manually on social channels may be too challenging. That is why a form of automation is necessary to manage things. Enter workflow automation software that will help your business manage its social media initiatives seamlessly. You can start automating different social media tasks with Hootsuite, HubSpot, Sprout Social, Zoho Social, and the like. Social media management software can help you automate post-scheduling, community management, and more.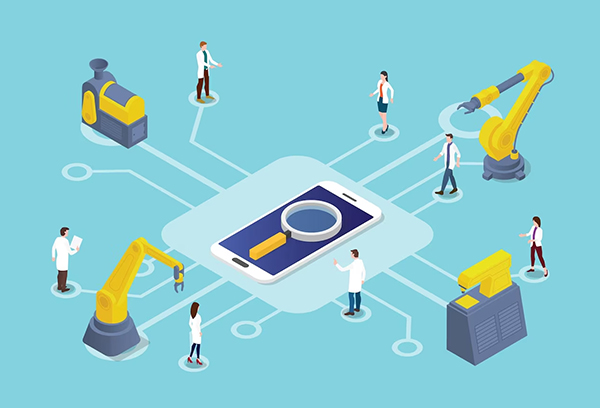 CRM/Sales Processes
Salespeople love closing deals. But they hate doing the paperwork; in modern times, you can think of paperwork as updating a CRM system. Ideally, salespeople would like to spend the lion's share of time using their talents, such as starting a conversation or prospecting. But they would even have to do other less-creative jobs – filing, handoffs to the implementation squads, call-logging, and doing other similar tasks. Enter business automation solutions. You can create detailed automated workflows that connect several sales tools. These automated workflows include automatic call logging, creating paperless contracts, etc. Using these workflows will eventually enable your sales team to spend a lot of time on selling stuff and less time on entering data manually.
Getting Started With A Reliable BPA Partner
Automating these processes is a challenge if you do not have the experience or expertise to handle such projects. Given the fact that each of the processes we mentioned above is mission-critical, you should not adopt a DIY approach to BPA. To help you improve your BPA outcomes, you require a trusted partner. Here is where we step in. We are a reliable business process automation services provider. Our suite of BPM solutions helps businesses digitize workflows for enterprises and SMBs alike. From prototyping your business process automation to offering business process reengineering, we deliver the right set of services to help you get started. Connect with our BPA experts now to discuss your project.